Take aways
Quick wins create momentum for bigger improvements in customer experience.
Tackling all customer problems at once is not realistic, it often leads to costly failure.
Good customer experience needs organisations to build on strengths, take small but decisive steps.
Services have the potential to improve the relationship between organisations and their customers. But how can organisations be more adaptable and flexible in designing and delivering better services? The service design approach helps organisations build on their strengths, address their weaknesses, and take small but decisive steps to create a better experience for their customers and staff.
Commitment to better services
First and foremost, it requires commitment and stamina from the entire organisation to go through the process. Designing services with an outside-in perspective, which involves customers and staff throughout the design and delivery processes, is actually more complicated and demanding than just having the approval from the senior management.
Services don't end with frontline staff
Shop assistants, call centre agents, instructors and guides all play pivotal roles in how customers experience your services, your organisation and your brand. Even when well-trained staff deliver good services, the organisation as a whole may still fail its customers.
Delivering a new service is more than training staff and setting up systems and procedures. You must also consider the way customers approach the organisation, the channels they choose and the needs they have. These considerations have implications for different parts within the organisation. For instance, the back office and supporting functions should be involved in setting up the new service, otherwise they may not have the required understanding and commitment to support the changes.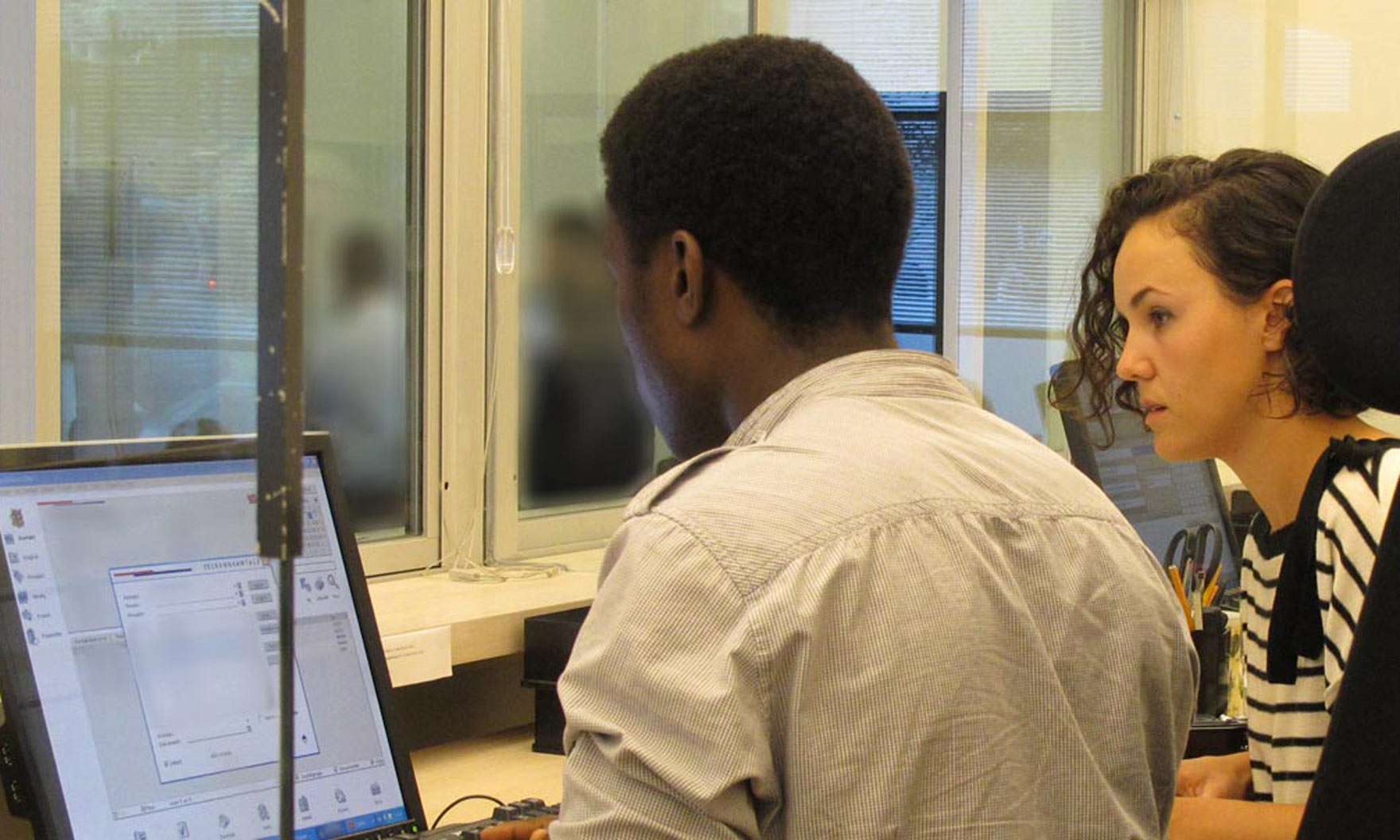 It may not be the system's fault
Organisations spend vast sums of money and resources on designing and improving systems and processes in order to reach business goals. Most of these investments, however, do not pay off unless they also deliver value to customers.
Exposing different departments to how customers actually experience the service or the brand often leads to insightful and achievable solutions. However, it requires discipline and tenaciousness not to "solve" the problem at this stage, but iron out damaging policies and bad practices.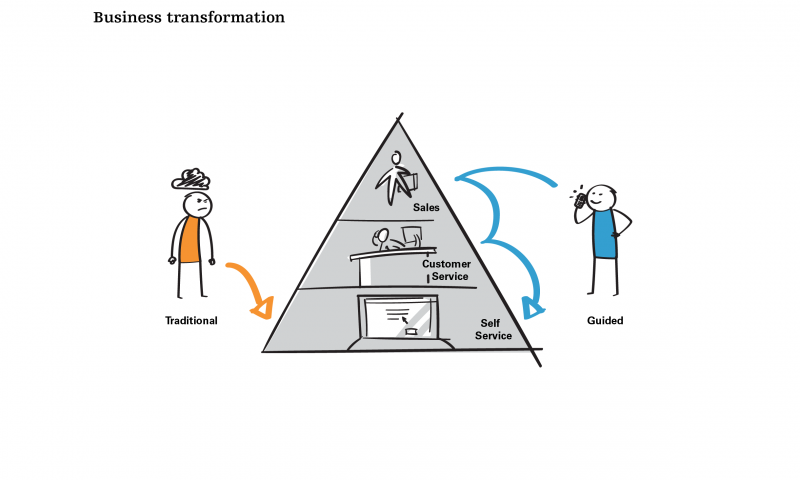 Mini story
Business transformation
This simple diagram has guided many strategic decisions within a large insurance firm in Norway. It was created in collaboration with the director of commercial clients to communicate in the transformation of their business to a customercentric organisation. The diagram shows the traditional approach of pushing customers to self-service (left of the pyramid) and the way customers will be introduced and guided towards self-service solutions with the help of expert advisors (right of the pyramid).
Go for quick wins first
It is not realistic to try to tackle all problems for all customers all the time. It could be a recipe for expensive failure. Breaking down the challenge into key components enables cross-functional teams to identify quick wins. Internal or customer-facing quick wins can propel an organisation towards more substantial improvements later, and bring the entire organisation on board and make significant impact on customers.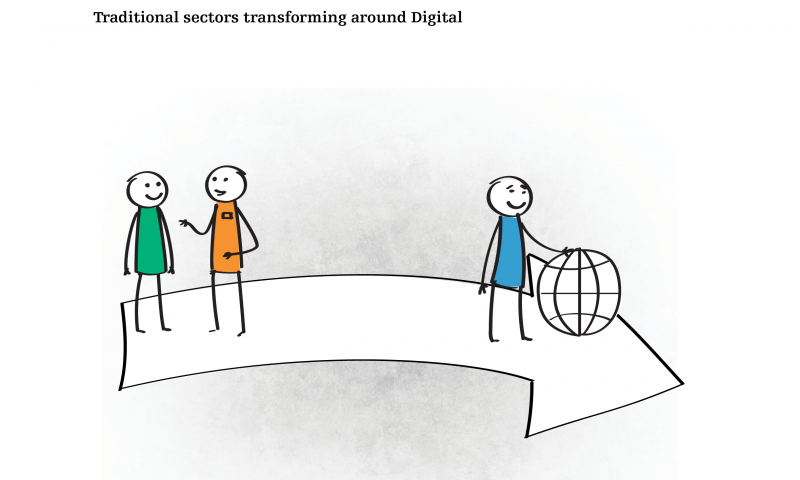 Mini story
Traditional sectors transforming around digital
Digital has forced fundamental transformation of many traditional businesses. For example, in travel and hospitality sector majority of the customers now jump to web and mobile channels first-hand for planning and booking trips. Traditional storefront travel agencies have witnessed declining sales and traffic due to stiff competition from web-only travel pop-ups. This has caused such traditional travel and hospitality firms—including airlines—to effectively re-design their whole organisation to operate as digital-first service providers.
Build on small successes
The biggest advantage of quick wins, pilots and early prototypes is that these can be tested with staff and customers in real-world settings, and build confidence and competence in addressing internal challenges. It is important that these seemingly small successes together create an internal dynamic that improves the experience of customers and the staff alike.
Service blueprints and business roadmaps are essential tools to translate the momentum of individual initiatives into something bigger that builds towards new and substantial services.
Cross-functional teams
Even the smart, well organised and professional departments find it hard sometimes not to hold on to misaligned activities and practices. Co-creating a broader vision with teams and departments should be followed up with a deep dive into familiar customer issues and opportunities. A cross-functional team – a group of people with different expertise working towards the same goal – enables the entire organisation, not one department, to achieve more long-term capabilities.
Small is realistic
Established businesses are often slow to adjust to new situations. Leveraging cross-functional teams, not departments, for new opportunities also effectively addresses the internal challenges of delivering new services. Banking on small wins is a far more realistic approach to change the way organisations deliver services and align themselves internally.