Take aways
Customers prefer to be engaged on their own terms when they have active needs.
Smart and early customer engagement improves sales and brand affinity.
Truly customer-centric organisations need the backing of both staff and customers.
Customer engagement is always a challenge, as it requires additional effort, the right skills and design. But when organisations engage with their customers with the right offer and at the right moment, it builds better customer relationship and may even help reach other business goals.
A two-way street
This probably sounds familiar to most of us. When an organisation "engages" with its customers, probably for sales or marketing reasons, customers feel swamped by loads of brand messages and product offers. But when customers need the organisation for technical support, for instance, the responses rarely live up to the expectations and customers sometimes even feel ignored.
Brand and product messages are usually not personal enough to foster customer relationship. People prefer to be engaged on their own terms, especially when they have active needs.
Engage through attention and assistance
Oftentimes, people are actually interested in what you offer, but they need more support to make a final decision. Therefore, customer engagement should focus on giving them the attention and help at these crucial moments. Sales and brand affinity are likely improved by better engagement at the beginning of the customer lifecycle.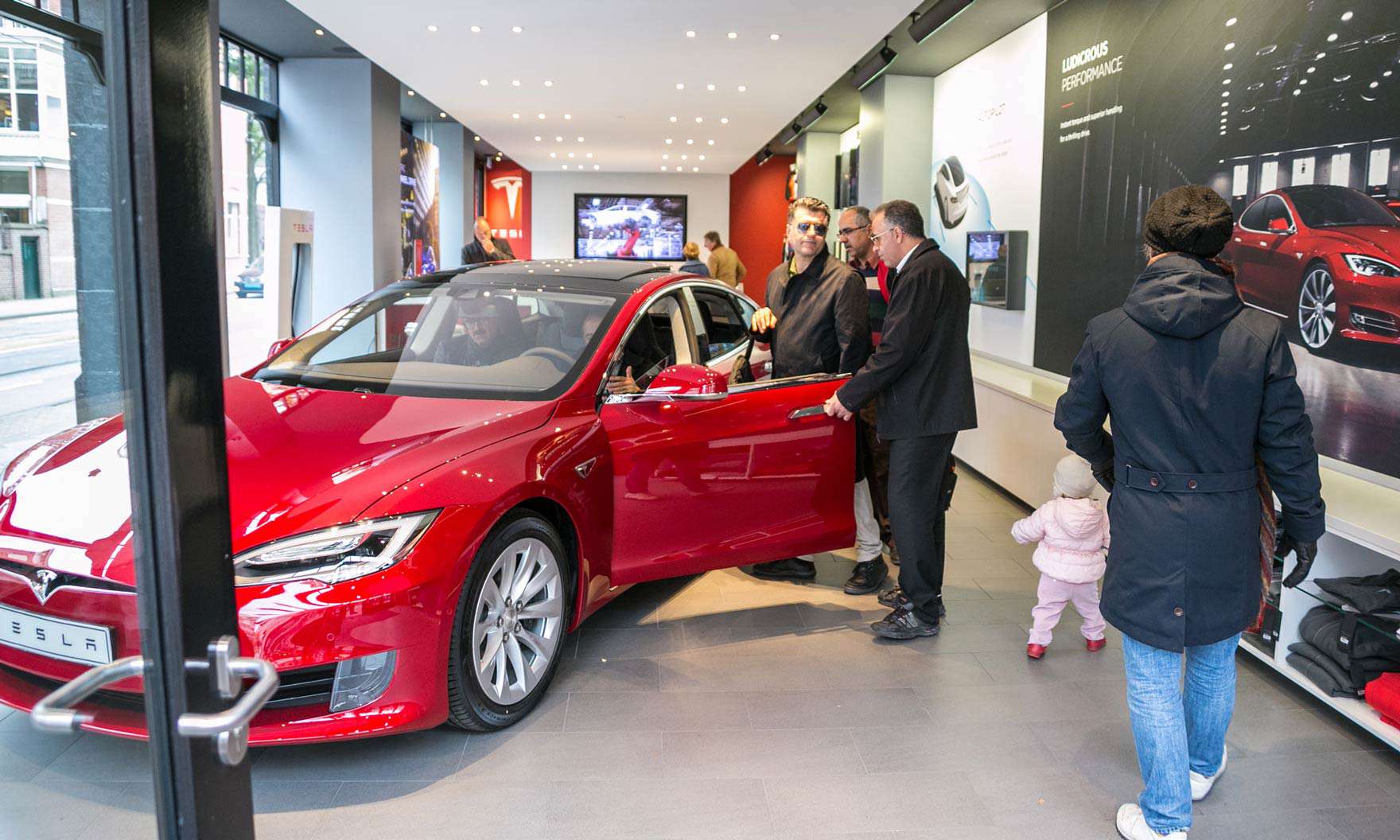 Preempt issues, explore new businesses
Instead of viewing customer engagement as additional costs, organisations should look at it as an opportunity to preempt costly issues or service failures, and explore new business opportunities. Timely engagement with customers makes it more likely to catch and contain issues before they escalate into more complicated problems. Smart engagement also helps identify unmet customer needs that could be developed into new business opportunities.
Engage through services
Opportunities are everywhere when an organisation wants to engage with its customers on a personal level through services. Customers regularly need services and support to help them get the most from transactions, such as information that facilitates a purchase decision, help set up to use a new service or assist them to adapt to changes in personal circumstances.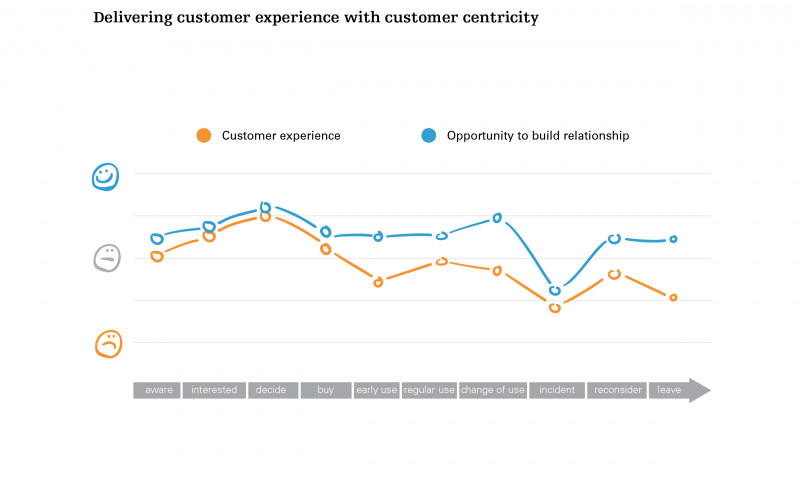 Mini story
Delivering customer experience with customer centricity
Customers can have good experience with a business that is not customer centric. Organisations that take the pain of aligning channels, simplifying products, and streamline processes and systems around customers can achieve bottom line results such as: reduced operating costs due to significant drops in support costs, and higher retention due to high customer satisfaction. This requires a bottom up and top down commitment to customers.
Services build relationship
Good services make customers more satisfied by helping them succeed and engaging with them on a personal level. Once a good relationship is established, customers are likely more receptive to other offers from the organisation. A good relationship is the basis for loyalty, trust and value.
Engage with relevance
Smart customer engagement helps people succeed, and that builds trust, loyalty and value for both customers and organisations. Knowing how to be relevant to customers improves satisfaction and opens doors for more businesses in the future.