Take aways
Customers decide when and where to change channels – not the organisation.
Taking the customer's perspective can increase revenue while reducing overall cost-to-serve across all channels.
Piloting omni-channel concepts before launch helps the organisation understand customer behaviour and align their channels.
See your organisation from the customers' perspective
Customer channels are rarely aligned around things like price, ownership, response time and service levels. In many businesses, channels compete with each other to optimise revenue or reduce costs. For example, distinguishing 'online customers' from customers can indicate deep-rooted channel misalignment. Omni channel enablement forces organisations to take the customers' perspective.
You have no choice, the customer does
Most customers are now used to transacting and interacting with multiple channels, often engaging them at the same time. Organisations that continue to push customers through one main channel are losing. Competitors and new players join markets every day – offering seamless experiences in any channel – online and offline. New players in a market usually don't carry the legacy thinking and systems that slows down established business.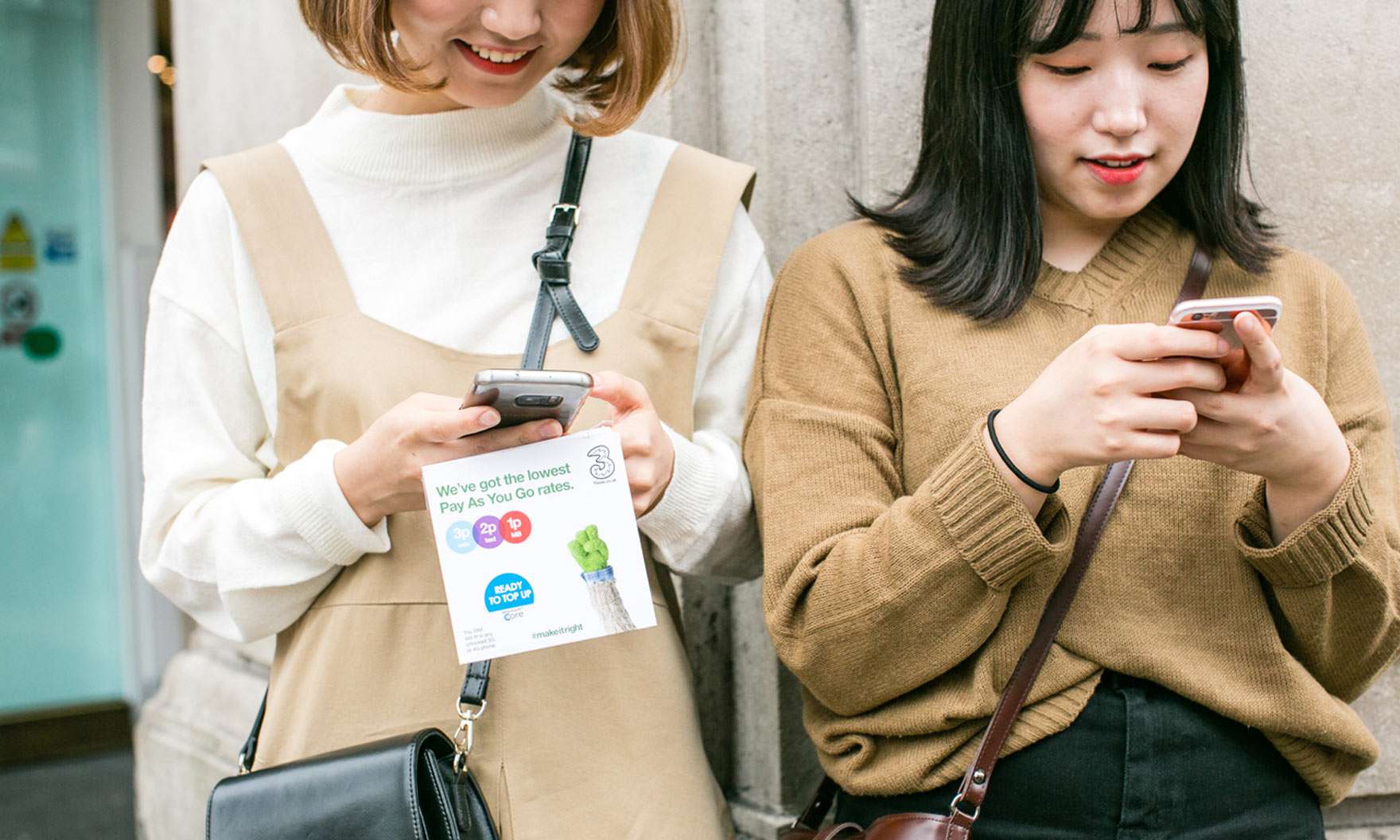 Omni channel conflicts
Omni channel experiences are built on transparency and consistency – fundamentals for any business. Interestingly, transparency and consistency also seem to be the primary cause of internal channel conflicts. Overly complex products, approval/validation processes from multiple departments and the inability to access customer information across silos, also cause conflicts across channels.
Ignoring these sources for omni channel conflicts, blocks the ability to offer a good omni channel experience to customers.
Pilot concepts to understand consequences
You cannot push customers into a specific channel using incentives and barriers. For example, driving customers into self-service solutions can backfire if a service is designed to be low-cost, rather than optimised for self-service. Always pilot omni channel concepts before launching them – not only to learn from the customer, but also for the organisation to understand the consequences.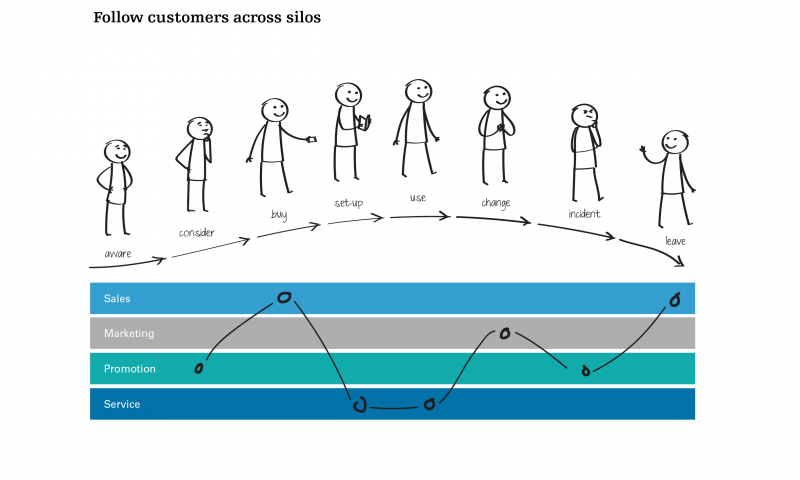 Mini story
Follow customers across silos
Large organisations are split into hundreds of 'compartmentalized' divisions. Staff stuck within layers of (sub) departments has a limited view of what the end-customers actually think and feel like. For them it's like lurking out of the endless pigeonholes.  Nonetheless, organisations fail to realise that the end-customers come to them for only a countable set of needs. Clarifying to the staff the needs and expectations of the customer—using the lens of customer lifecycles—will not only improve the accountability and employee engagement, but will also create a higher customer visibility.
Prevent irritated customers and staff
A retail agent not knowing about online services, a call centre agent blind sighted by cheaper online offers and an online customer help section written for professional support staff – all lead to irritated customers and staff. Yet, irritation could have easily been prevented.
Channel blindness can be addressed without massive investment in systems or complete process (re) design. Awareness of what happens in another channel will help to solve channel conflicts. Better coordination between channels and sharing information about (changes) in other channels can significantly improve the experience of customers as well as staff.
Design around customer needs, not the journey
Using the contact number on an information brochure to change some personal details is logical from a customer perspective. From a business perspective, this is unthinkable as this involves two completely different customer processes.
Instead of mapping the 'omni channel sales journey', or the 'information journey', keep in mind that customers have specific needs and expectations at each phase of the customer lifecycle. Organisations can provide seamless omni channel experiences by meeting customer needs and expectations at any entry point, in any channel.
Get out of your channel (mind-set)!
Most customers use at least two channels in their interactions with businesses – expecting good service regardless of channel. To create consistently good experiences, it is important to design services for the full customer lifecycle – rather than for individual channels. Breaking with 'channel thinking' requires strong drive and commitment – and ultimately results in better omni channel experiences.