Design businesses from a customer experience perspective
Businesses standardise procedures, processes and systems to respond better and faster to external conditions. Improvements and optimisations in these areas improve KPI's, but have little effect on customers. Internal inconsistencies and misalignments become very evident when taking an external – market and customer – perspective. A design that informs and guides a business based on customer experience is powerful way to align an organisation to reach customer based performance objectives as well as internal KPI's.
Actors and factors that influence customers
Businesses often act on the way their customers behave.The customer experience however is heavily influenced by external actors and factors beyond the control of any one business.Strong actors like government can intervene directly in markets such as automotive, mobile and financial services and completely change customer behaviour.
Factors such as new market entrants, emerging technologies and service innovations can change the preferences of customers. Understanding the bigger picture of what influences customer behaviour enables businesses to invest in the areas where they can impact the customer experience in order to differentiate and grow.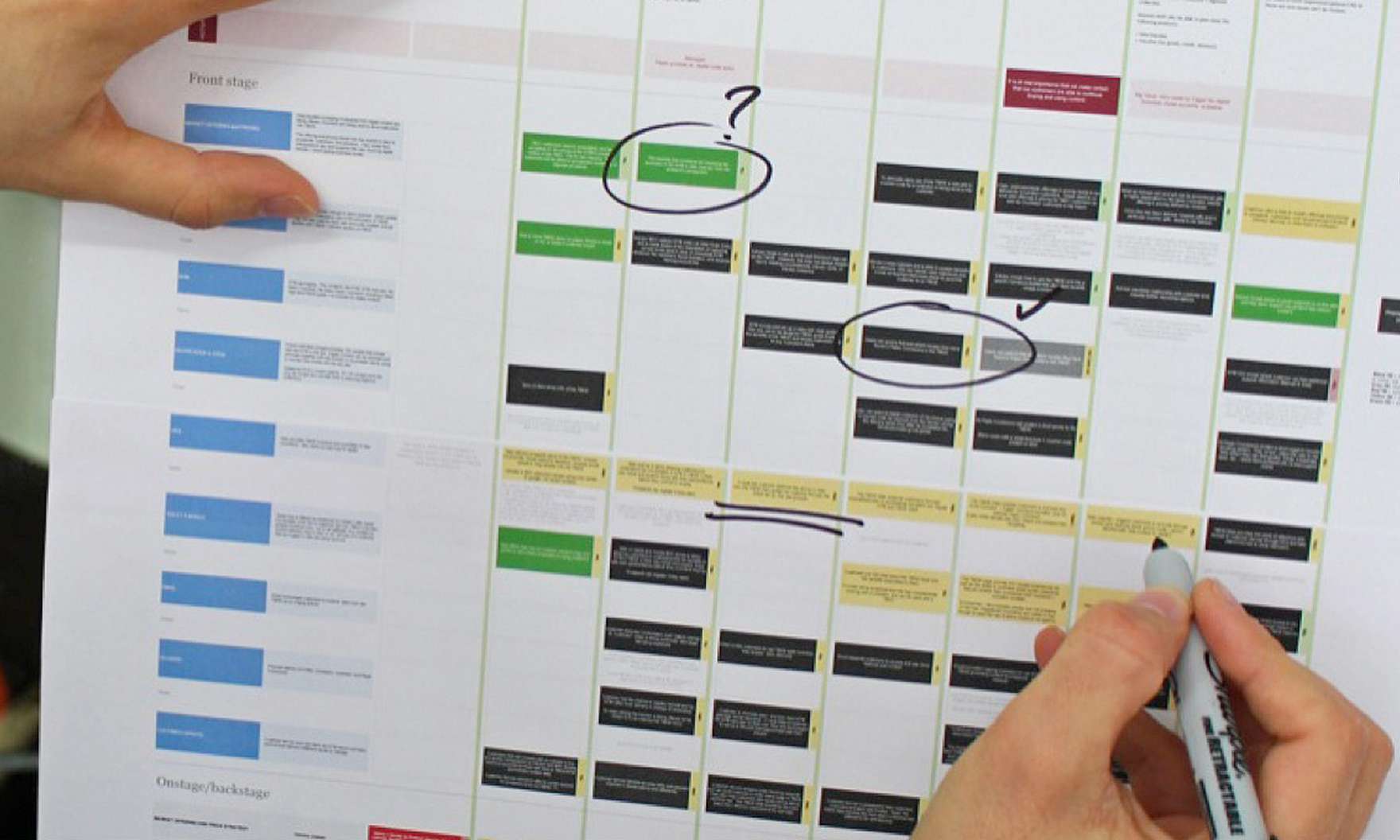 Understand the impact new abilities have on the organisation
The lack of an outside-in perspective can make an organisation focus on internal initiatives and projects or worse – not respond to changes in the market or operating environment. Businesses need to develop new or different abilities – such as becoming digital – to be competitive. Understanding how this impacts people, processes, policies and systems enables organisations to design solutions around its capabilities, while recognising its limitations. Breaking down new abilities into clear business objectives – i.e. percentage of customers using digital services – help organisations balance trade-offs and manage priorities.
Make customers "live" within the organisation
Relatively few people in an organisation deal with customers directly. Conversely, there are many people and departments that speak for and represent the customer. Closer examination reveals that this often means their internal customer. Bringing real customers and their experiences into an organisation has surprising effects. Organisational awareness of customers' experiences offers the business a consistent direction to base decisions on.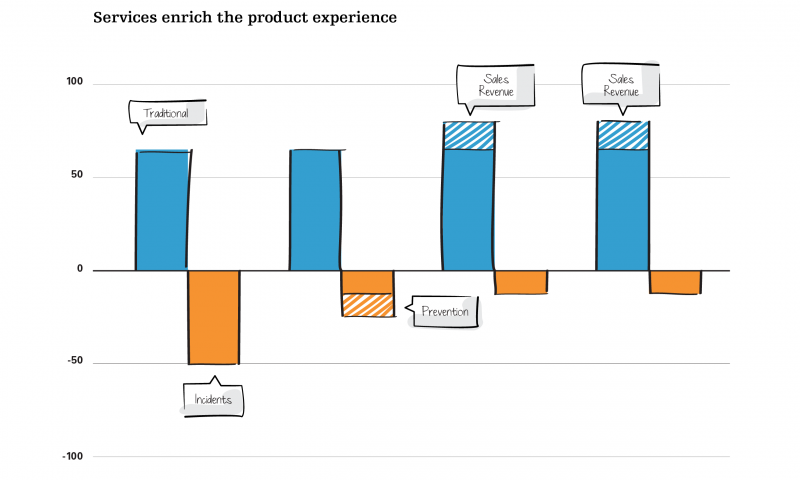 Mini story
Services enrich the product experience
Organisations that focus too much on creating products fail to realise that successfully selling products requires a service element. This restricts their scope of revenue opportunities through just services only.  In a traditional industrial mind-set, services are seen as a cost. However, times have changed. Designing relevant services as part of a whole proposition can create a valuable experience around the product and make it more attractive – which will increase sales opportunities.
Create internal abilities around customers
Customers are often confronted by people, processes and systems that seem to conspire to make it difficult to deal with a business.This feeling is shared by front-stage and back-stage staff. Finding the cause of service breakdowns is only the first step. It requires multiple departments and stakeholders to go beyond 'fixing' the problem towards first understanding and then preventing the problem.
Being able to align an organisation around abilities that serve both customers and the organisation offers many benefits but is hard to achieve. It is important to develop abilities such as proper customer on-boarding or proactive engagement, by designing and piloting them with customers and staff in real business settings.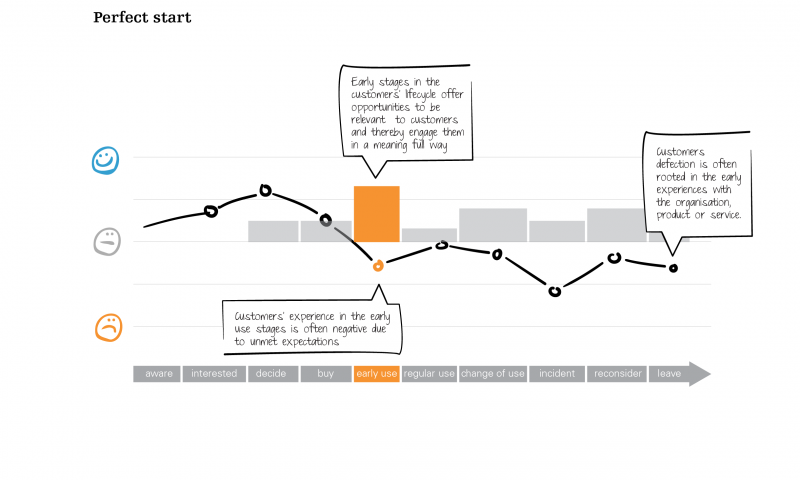 Mini story
Perfect start
Providing new customers with things that they like to have and you know they need changes the dynamics of the relationship. Informing customers, or assisting in the setup can be done without adding costs or complexity by focussing on the basics of what all customers need. A perfect start provides a platform to engage customers when this is relevant to them, prevents irritations, and saves businesses money fixing issues later.
Use the outside perspective for internal alignment
Customers have clear expectations for the products and services that they buy and use. In some sectors, meeting the basic needs and wants of customers is already beating the competition. The challenge and opportunity is to align external expectations with internal silos and misalignment.
Once "how does this impact our customers' experience" becomes part of the decision making process at department and management level, organisations have a strong reference point that transcends organisational silos. However, without the translation of the customer experience to what it means for the organisation, the target experience remains aspirational instead of goal setting.
Enable the business to offer customers a better experience
Understanding the customer experience is a powerful way to develop new business abilities as well as facilitate internal decision making and alignment to achieve significant bottom-line effect. Organisations that use customers as the main reference point can design offers, solutions and services that have break-through impact on their business. Moreover, offering a good customer experience is a competitive advantage that is hard to beat or replicate by competitors.