1. Citizens are the untapped resource in innovating healthcare
There was a clear trend during the conference that healthcare models are slowly shifting their focus from a "productive system" to "productive citizens". A trend that stops seeing patients as passive recipients of services in favour of providing them with products and services that empower them to take part in their own healthcare. Services that enable citizens to play the role of both 'consumer' and 'producer'.
For example, Marnie Meylor De Mooij demonstrated the value of this approach when presenting the project 'Improving the pre-natal patient experience'. By providing pregnant women with the right tools, leveraging technology and re-designing the model of care, women became active participants in their own pregnancy. Average appointments went down dramatically from 12-14 to 3-4 per person, enabling a better experience that saved time and money for all concerned.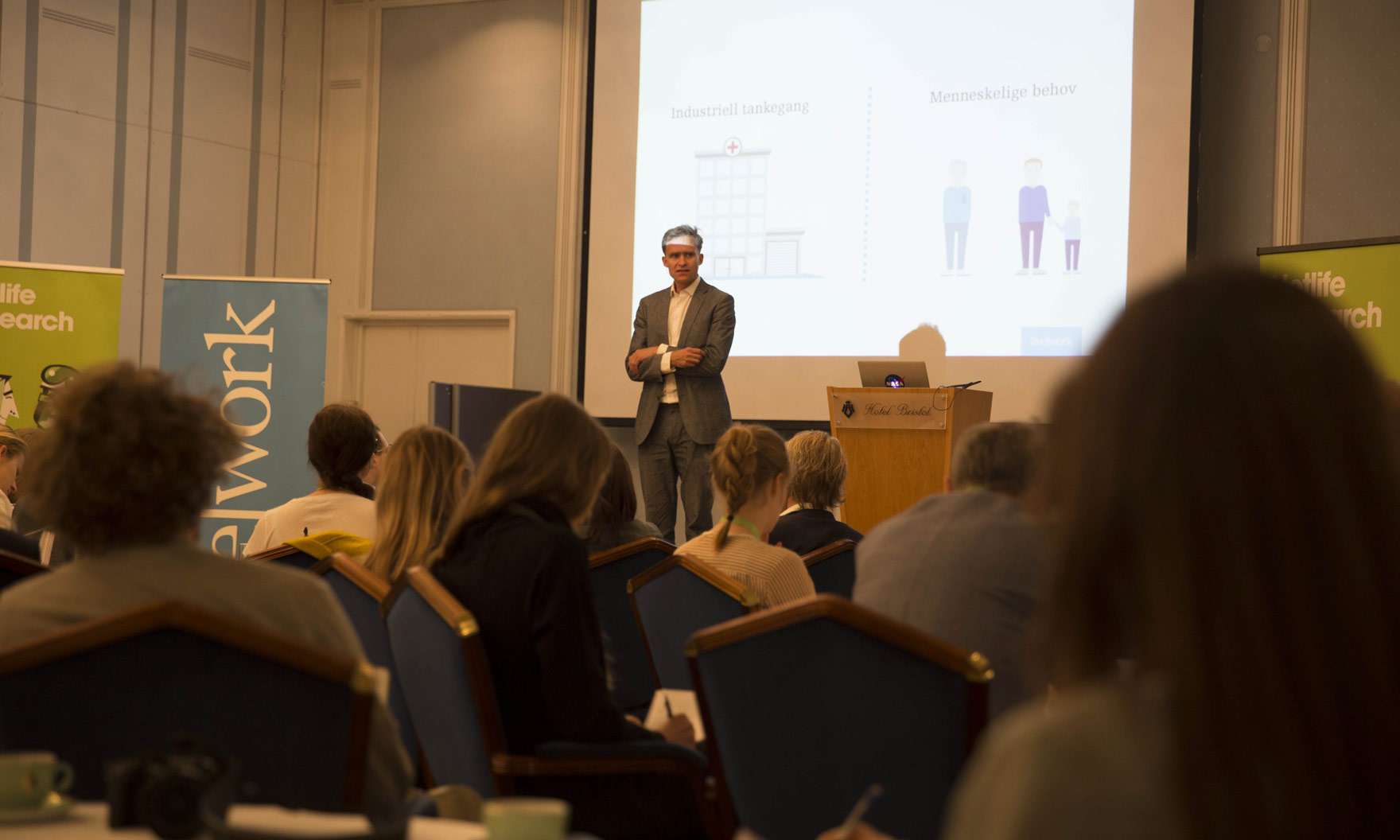 2. The Power of Storytelling
The value of storytelling was emphasised throughout the day, by anthropologists, nurses and designers, as well as directors, professors, and marketing professionals. Using storytelling as a tool allows people to stop focusing on their roles as healthcare professionals and switch focus to the needs of their patients. It's something that can unite people. This makes storytelling a central approach in transforming systems, because it helps to flatten hierarchies and unlock creativity.
The examples at PULS ranged from using storytelling to communicate people's needs to executives and other important decision makers by creating an exhibition, to using stories to communicate a shared vision of what needs to be changed, before moving on to solutions.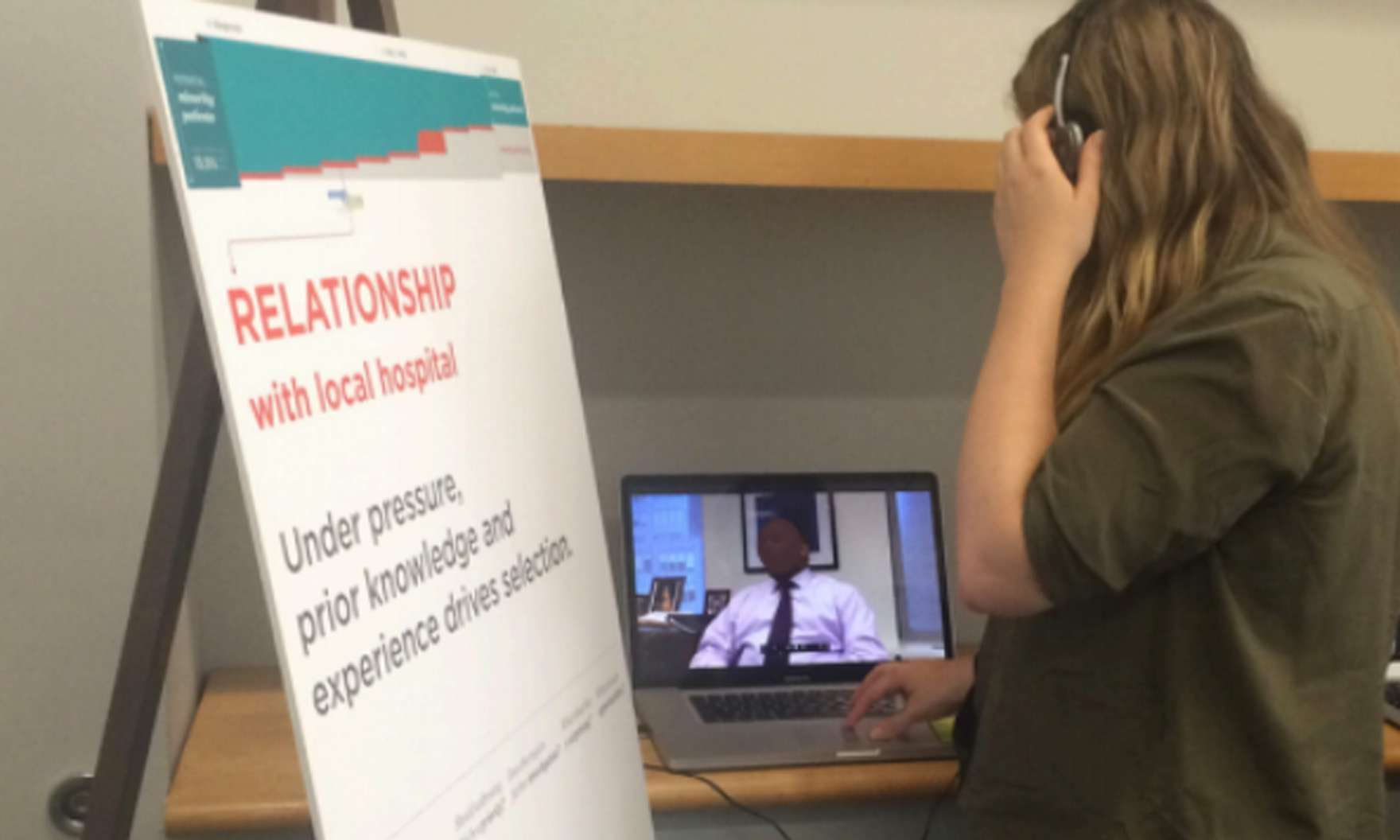 Storytelling is a powerful and effective way to engender empathy and create a shared understanding, provide direction and build a case for what needs to be done.
3. Technology can't replace warm hands. See it as the enabler, not the driver.
In summary, starting with empathy and a plan to involve staff and patients throughout the process helps us to deliver better services and humanise technology whilst taking full advantage of it.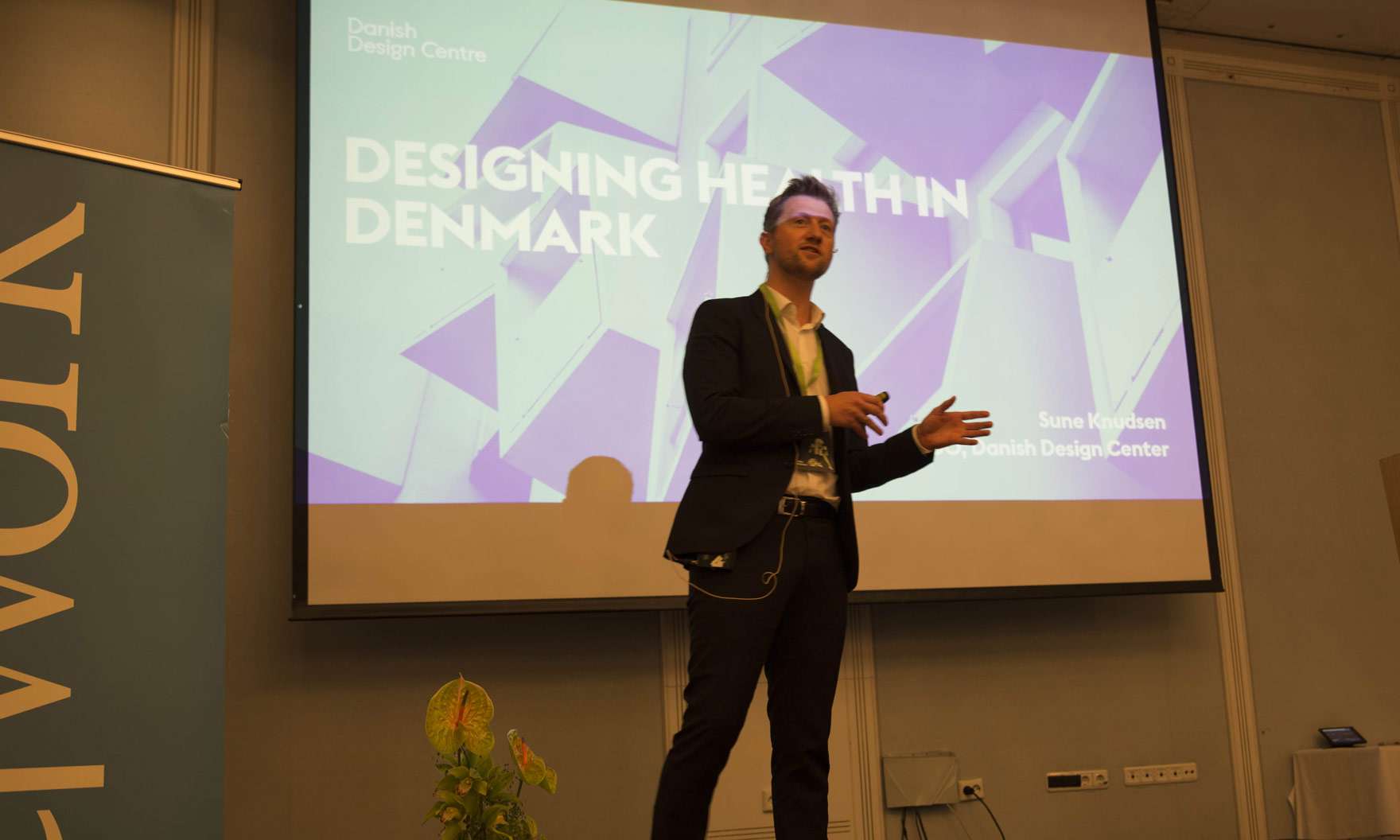 4. Bridge the gap: Show don't tell
PULS clearly demonstrated how service design has become people's "ammunition" to help rethink and envision the future of health and healthcare. Our tools are simple, yet powerful because they allows us to gain insight into what motivates people, and even help people make better choices for themselves and for society. Many of the principles found in design are now combined with new fields, such as Behavioural Economics. This lies in the intersection between psychology and economics – and studies how small changes, referred to as 'nudges', have proven to be highly successful, as well as affordable. 
Another happy moment at PULS is that non-designers are increasingly engaged in participatory research to experience and feel "the living experience of others" in order to inform decisions. This solves the problem of getting over the door step in hospitals to gain insight about peoples needs. Caroline Chaffin, a former nurse who is now a service designer at Livework, is the living proof of this trend and shared her transition from working in the hospital battlefield, to supporting front-line staff wanting to innovate. 
In order to convince those in charge, we must show – not tell.  This was demonstrated by the Danish Design Centre who used shipping containers to build future scenarios in healthcare which they transported to the construction site of a new hospital to influence decision makers. We can't build a healthcare system that will last for the next 50 years, if we don't even know what the next 10 years will look like.
5. I'm more than just a patient!
Our final take away—that was also featured in many of the talks—identified the importance of designing for more than just the users' or the patients' perspective. After all, health and healthcare is such an all encompassing part of our lives. We therefore also need to see and understand the full human perspective.
A great example of this mindset was illustrated by students from the Oslo School of Architecture and Design, Ingrid Fløgstad and Henriette Sagvolden's with their project "Reframing sexual health". A service design approach was adopted to move public health services out of the clinic and into people's everyday life. By weaving the service offering into the fabric of people's everyday activities and lives they managed to increase awareness and trigger engagement. For example, free contraception was made available at bars and clubs.
Pulskonferansen