Finding light in the email storm
Like everyone else, I received a barrage of emails about new regulations. They've been filled with glowing examples of good, bad, and ugly customer interactions. GDPR is incredibly important, but can be confusing, even for seasoned professionals. The average user doesn't know, and probably doesn't care, what it means for them. These emails attempted to provide a service, but most failed.
What they did provide was some important lessons for communicating with customers, highlighting what good and bad look like and serving  as a reminder that our services don't live in a bubble. They sit side by side with their competitors in customers' inboxes. If you don't serve your customers well, someone else will.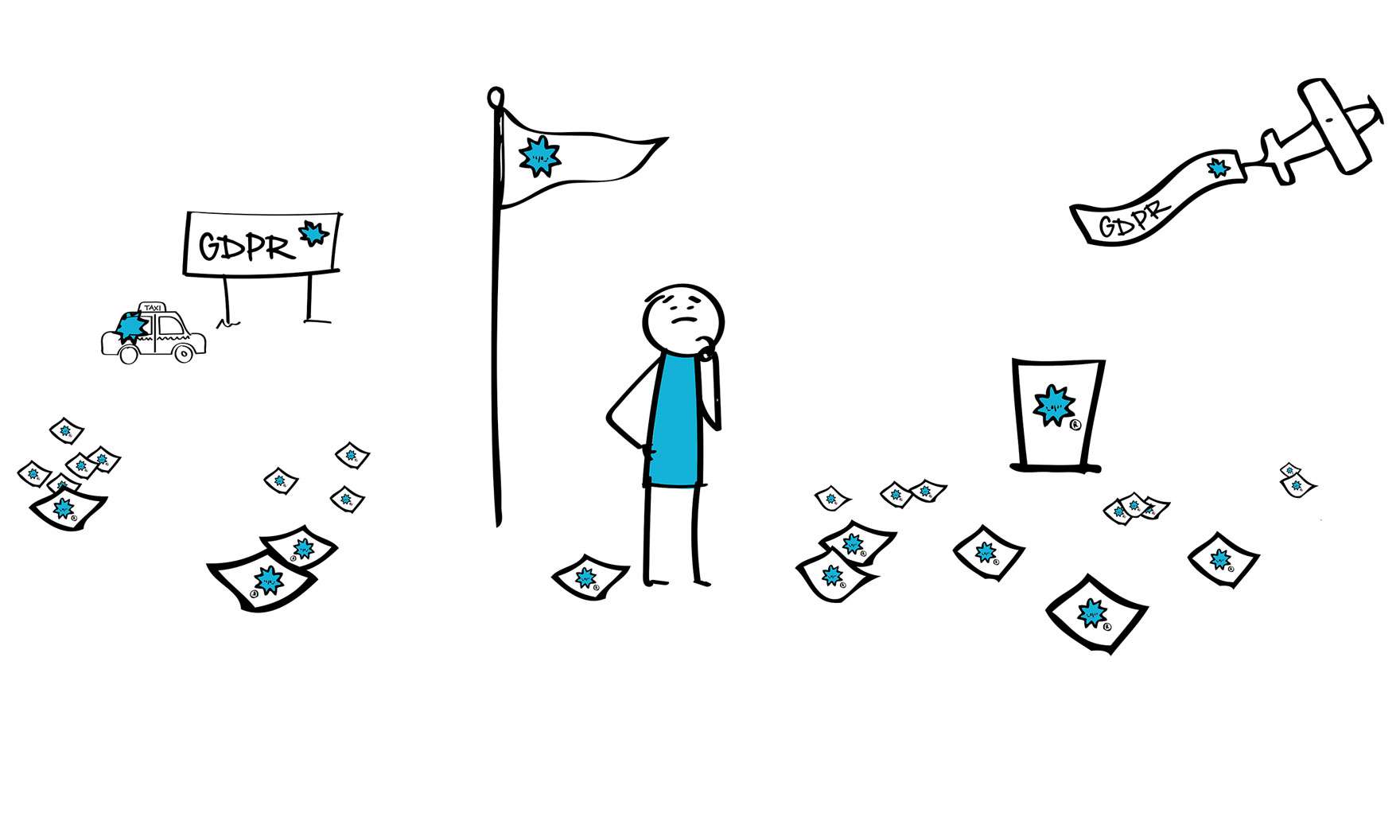 Communication is about transparency. So be transparent
Simply put, the good examples explain what they're doing: what information they keep and what they do with it that provides value. A web hosting service not only told me what they're doing, but also told me how their new features make it easier for me to be compliant with my customers. Two services in one! A yoga teacher explained how she uses the data I've provided to plan classes, where the data she has is stored and the security measures that protect it.
The bad notices hide information, or tell you they've made changes without saying what they are. Making something easier and telling me you've made it easier are two very different things. An airline just said they were updating privacy policy, then included a link to read the thing, which was massive and dense. Surely they sent it knowing no one would actually read it, so how helpful was it? It was compliant by the letter, but not the spirit of the law.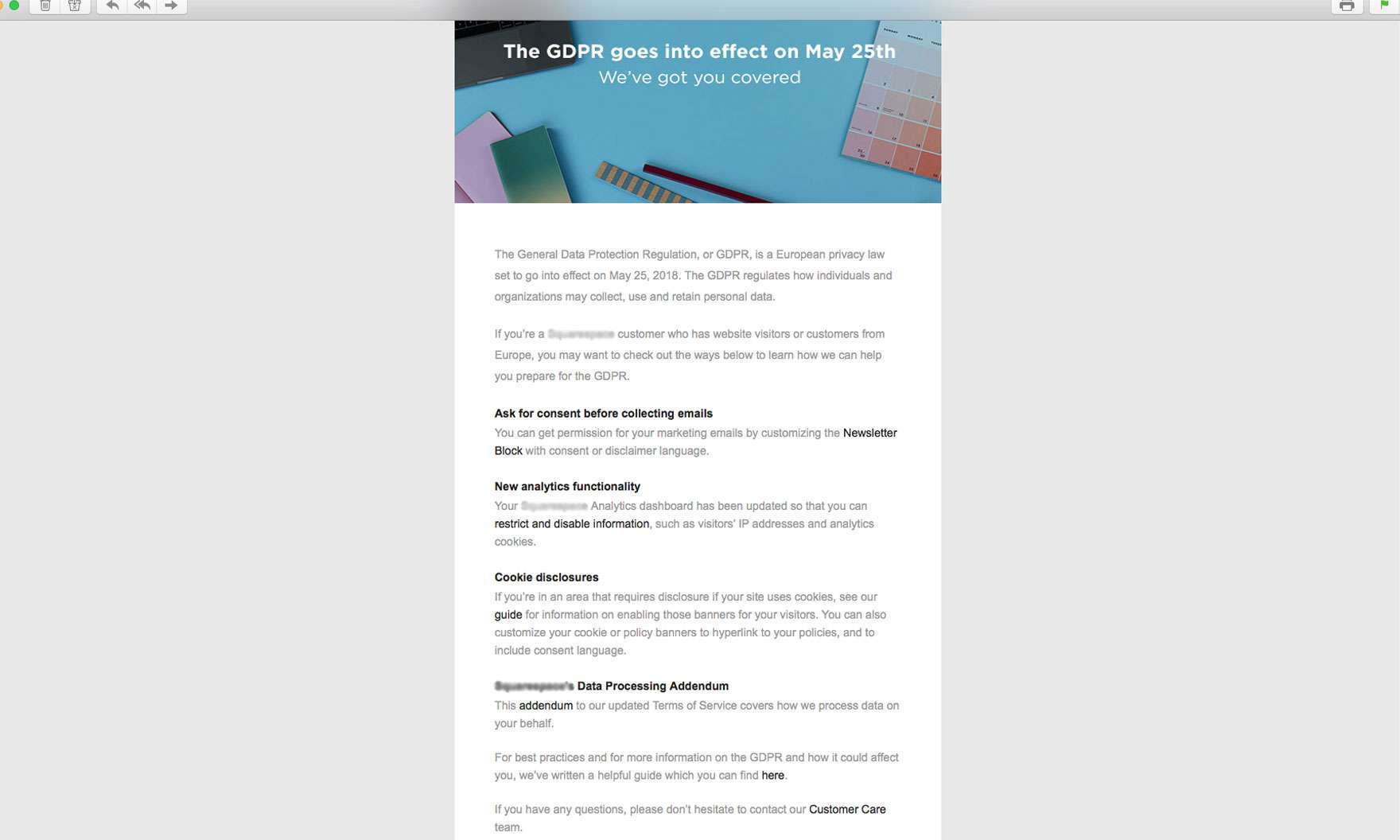 Don't say you're doing me a favour, then make me work for it
There is no business that's sending updates out of the kindness of their hearts. They're required to, by law. When I get an email saying "We're sending this because we care about your privacy" I roll my eyes. When I see that there's a complicated process to opt-in, I delete.  
Have we learned nothing from the power of one-click shopping? If you want something from me, make it easy for me to do it. If you need to provide instructions for someone to consent, it's not exactly user friendly. "Just log in to your account, then go to this tab, then scroll down, then read this thing…" doesn't work. They lost me after "log in".  Zero chance of that opt-in happening. If you do use the complex route, whatever you do, don't suggest to me that I might find that fun. I consider myself a homebody and a nerd, but even my social life isn't sad enough to think that this process will be entertaining.
There's a difference between serious and formal
Perhaps your first reaction to new regulations was shouting to the general office, "Oi, who has a lawyer friend that can write a policy statement? It needs to sound official." That's a natural response. But does it need to sound official? There's a big difference between formal, which can be stuffy or boring, and serious, which conveys a tone. Privacy laws are serious, legal business. The general instinct is that the more important something is, the more obtuse the language should be. Legalese has a time and place, but it's possible to be serious and still sound approachable.
Reading pages of jargon doesn't make me feel safer. In fact, it usually makes me feel stupid. Be clear, be concise, be friendly. If your opt-in email and privacy statement have a human feel, people are more likely to read it. People like humans. If it's something they can actually comprehend, they're more likely to trust it, because you can't trust what you don't understand. On a side note, people also like pictures. Adding visuals breaks up the text and is more memorable to most people.
What it means for us now and going forward
We created a new privacy policy that we hope will put people at ease, if they ever actually read it. We did the same with our opt-in email. We went from 9000 contacts to 500. Is our marketing team super cool with that? Not at all. But there's only so much you can do when the whole continent is celebrating International Unsubscribe Week. While the database cleanse is unfortunate, overall, GDPR is a good thing. When so much data is being collected, it's more important than ever that people know who they can trust with that information. By being transparent and adding a human touch to services, we hope more people will be able to decide for themselves what they engage with, confident that their trust isn't being abused.  
Want to hear more from us, sign up here ;-)