The move from owning to 'being'
Despite a growth of 5% in 2017, many luxury brands are struggling to transition from concentrating on physical products to a focus on the experience of shopping with them. The status connected to luxury used to be about the possession of particular objects, but due to increased accessibility through online and outlet shopping, status has become less about 'what I have' and more about 'who I am'. The rising sales in high-end dining, travel, as well as clothing – and sharing this lifestyle via social media reflects this.
Millennials are changing the landscape
The rise of the millennial consumer is changing spending habits across generations, as luxury brands rethink what and how they deliver to customers. Luxury brands are selling different products (t-shirts, down jackets and sneakers), but are also delivering different experiences. Alliances with other brands or political or philanthropic causes, enable them to signal deeper values and spread their reach. There is an expectation of a premium level of service that matches the brand. So all interactions – via the website, the store, after sales support or social media, are as well designed as the products.
Tech redefines the laws of luxury
Luxury has long been associated with high prices and a sense of exclusivity: haute couture, exotic holidays and butler services were accessible only to a limited few. Now, thanks to enabling technologies, the laws of luxury are redefined. Digital products and services have created new access points to many of these goods: luxury fashion, for example, is more visible and accessible via Instagram and Rent the Runway. Personal drivers can be booked via a simple app like Uber and exclusive holiday homes are booked with a click thanks to Airbnb.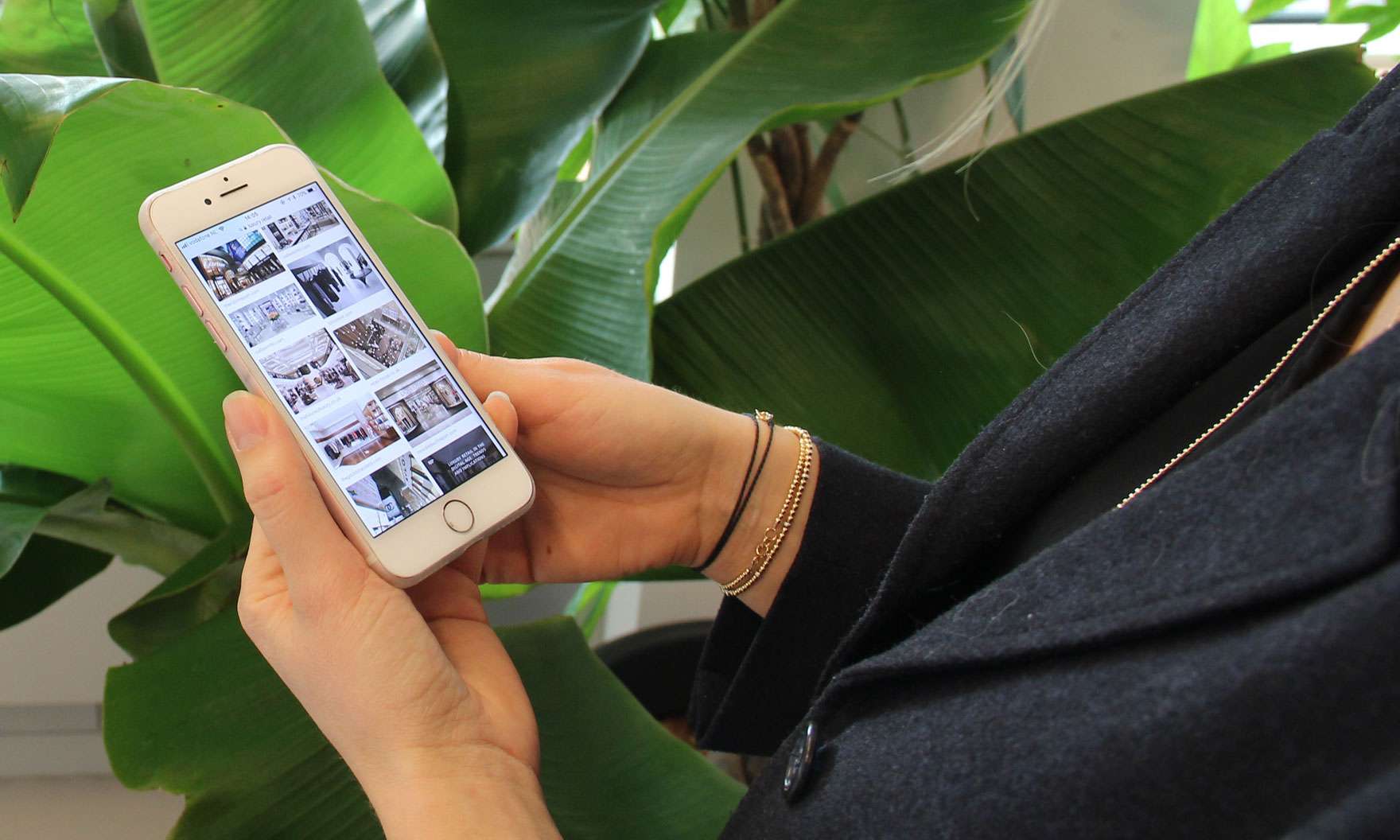 Digital services are raising customer expectations
Moreover, digital services, such as Amazon Prime, are raising customer standards and expectations at a very affordable price. This phenomenon has an even wider impact on emerging markets, where the lack of infrastructure makes ubiquitous and efficient digital services not a nice to have, but a must-have. The reach of services like Taobao and Alibaba in Chinese third and fourth tier cities makes effortless e-commerce accessible to even the most remote areas of China, while platforms like WeChat's socially-led shopping experiences make shopping as simple as having a conversation.
Luxury brands can be resistant to change
In this uncertain and dynamic context, most legacy luxury brands find themselves struggling to successfully create and deliver services that go beyond the core value – the product. By being slow to react, luxury brands open up their markets to outsiders who are faster to innovate and respond to evolving customer standards. Some legacy luxury companies don't have any online retail option, and many shun social media channels. There is a fear of losing the allure of exclusivity by being too easy to get.
Designing seamless omnichannel experiences is key
For luxury brands, truly embracing omnichannel would mean integrating the digital channels (e-commerce, social media) with bricks-and-mortar touchpoints like stores and products, with virtual channels like call centres and chats, around the end-to-end customer lifecycle.  This means using each channel to maximise their strengths. For example, enhancing the website as a storytelling and relationship platform, while shifting the role of stores from primarily transactional to experiential and service-oriented.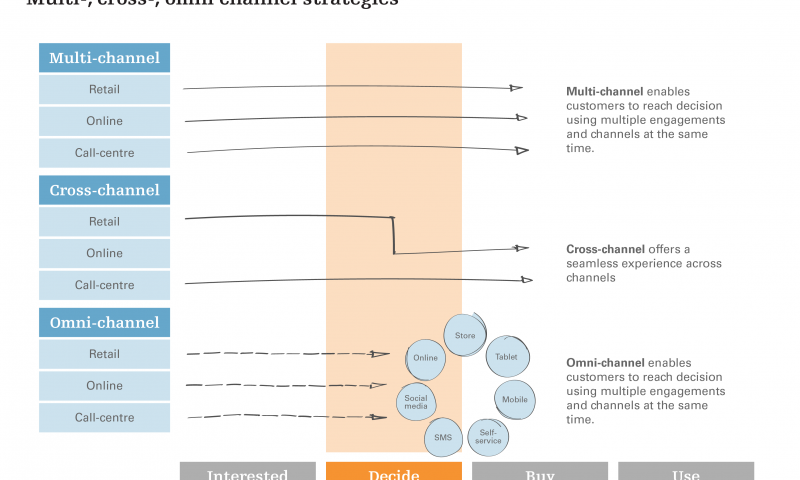 Mini story
Multi-, cross-, omni channel
Multi-channel strategies focus on engaging customers across multiple touchpoints. Often, each channel has its own strategy and is managed separately. Cross-channel strategies, however, allow customers to navigate various channels to complete a transaction. Omni-channel strategies further improve customer satisfaction and build brands by offering a consistent and integrated experience for their customers across channels, sales platforms and media.
Using service design to stay ahead of the game
In this ever-evolving environment, service design can support luxury companies to become more user-centric. We remind them to see their customers as humans, with complex needs beyond the product. In luxury, there is often a family relationship with a particular brand (mothers buying a bag for a daughter's milestone birthday, watches being handed down the generations). The role of gift-buying has higher importance than other retail brands and needs to be considered when designing the service. Expectations of a premium aftersales service are also common and elements like this need to be given as much consideration as the shop frontage.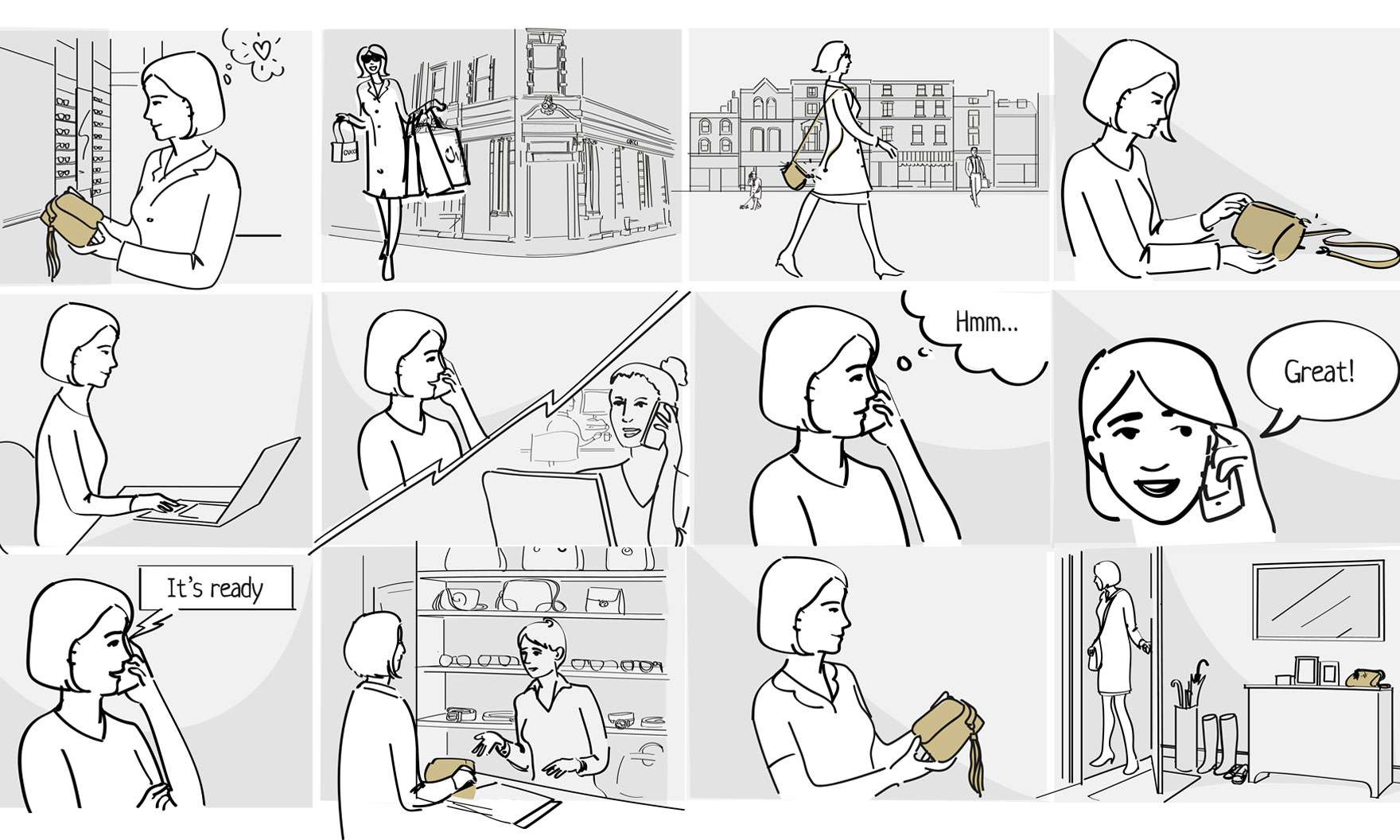 Break organisational silos
To enable this, it's necessary to break organisational silos and this is something that service design has a proven track record of. In the luxury context, where very often the customer is classified as a "prospect" or a "customer" depending on which department is dealing with them, service designers can enable a more holistic vision and support organisations in understanding the end-to-end customer journey. An organisation that is aligned across all departments can work harmoniously to deliver top quality service through different channels, integrating them to keep the relationship with the customer alive in every touchpoint, from the sales assistant to the social media account.
Sign up to our monthly magazine