The top 5 mobility design challenges
There's immense potential to address some pressing social, economic and environmental issues if we tackle mobility well. But the changes in the market have been rapid and at times bewildering. Change like this can cause some fear and confusion, so designing to inspire confidence and drive adoption is crucial. Here are the top 5 issues we'll be seeking to address in our work with mobility clients.
1. Information and integration - optimising the end-to-end journey
Mobility promises to pull everything together and enable a seamless end to end journey. The options in urban areas are proliferating and help planning a journey is needed like never before. A
study by TSC
found that 53% of travellers always research ways to optimise their journeys. 72% have smartphones, 54% of whom consider them essential to their travel experience.
Services like Citymapper and Amsterdam-based Ridecloud compare all the available options for navigating major cities with the former adding its own ride-sharing service to the available options. Soon more companies could start organising branded mobility services, integrating diverse options in one place.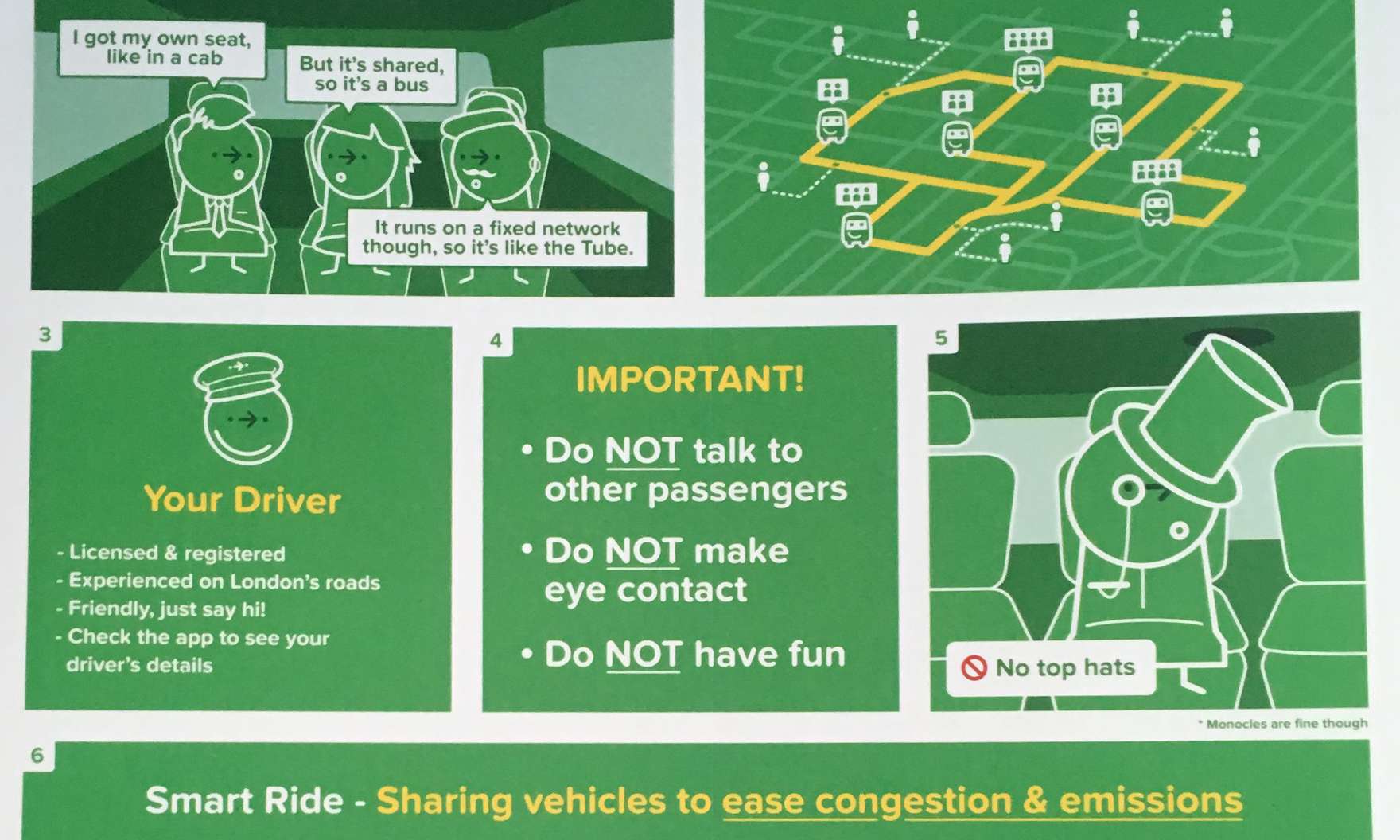 2. Cost reduction - do more with less
The bus is usually the cheapest option in urban areas and remains the most used mode of public transport in the UK, although passenger journeys declined to below 5bn across Britain last year and central grant funding to operators has also been cut. However, DriveNow is a car-sharing service providing cars 24/7 at 33p per minute in North East London, making it close to beating public transport alternatives on the cost to speed ratio.
A more efficient mobility system must be more affordable. Public subsidies for transport are in decline, which creates more demand for mobility services. We should design to drive down costs of mobility through optimisation of the systems' inefficiencies.
3. Shareability - enabling the commons
Sharing is often depicted as idealistic and subject to abuse, but the effect it has on driving down congestion and pollution means it's a model that most believe is worth persisting with.
The problems are legion and well documented. UK bike sharing schemes are running into numerous difficulties in deprived urban areas. Car-sharing services, often run by large car-manufacturers including GM, Audi, BMW are also suffering from poor customer satisfaction.
The benefits of sharing will only be realised when all the supporting issues are resolved. Access, digital integration, fuel, parking, payment, insurance and flexibility must be designed as part of an ecosystem for car-sharing to be truly desirable and reliable. When we worked with both Streetcar and Volkswagen on their early car-club Quicar, a central learning in our research is that people want the experience to be as pleasurable and convenient as owning a car. Sharing requires trust and a sense of community and this has to be consciously designed for.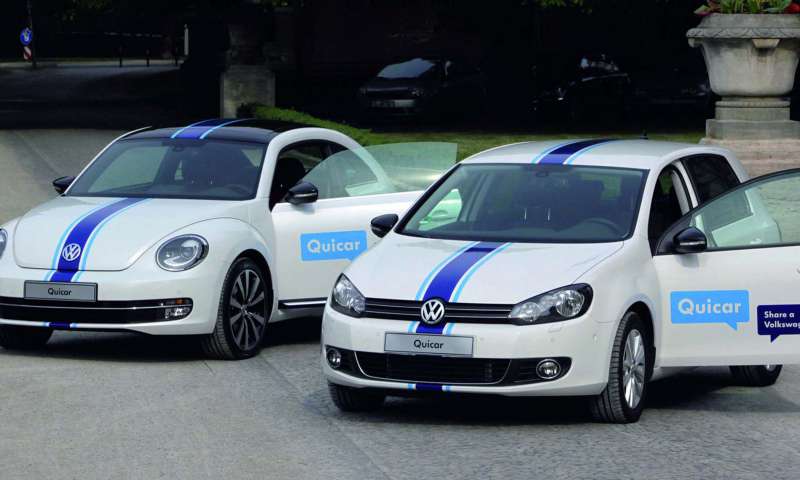 Mini client case
Quicar
When Volkswagen decided to enter the car sharing market, they wanted to differentiate themselves from existing participants. Our research showed that the needs of customers in small cities differed from the larger cities where car-sharing had been launched. We tested a range of concepts with customers and developed a service with options tailored to different users like families, students and small businesses. The service launched successfully and is now operating as Greenwheels in the Netherlands and Germany. 
4. Designing for cleaner air
We need our cities to be free from the levels of emissions currently generated by transportation. We must design for a faster shift to clean vehicles and clean energy supply.
In Norway, those who buy a purely electric vehicle are
economically incentivised
by reduced taxes. This has made Norway the
fastest adopter of electric cars
in the world, with the density of electric vehicles per inhabitant being
10 times higher
than most other countries worldwide. This, in turn, creates not only business opportunities for car manufacturers, but those related to electric mobility.
The shift to electricity will reshape the mobility environment that's designed around oil.  We need to ensure that the services that deliver electrification – generation, supply, storage, charging – are as desirable and easy to use as possible
to drive accelerated adoption.
5. Autonomy for people?
Finally a contentious one – driverless cars. Vehicle automation one moment seems to be just a mass of
logistical
and ethical problems and then promises to be the ultimate solution. Congested,
dirty
and
dangerous
roads? Solved. The economic strain of humans operating vehicles?
40% cost reduction
.
While those claims and many more might become a reality in an ideal world where autonomous
vehicles
run in an infrastructure specifically designed for them, we're not there yet. Companies talk about delivering the technological solution by
2020-21
, but not many of them consider the roadmap of how to get there.
Automation will require designing for collaboration between people and vehicles, understanding the peculiarities of local infrastructures and wider implications for everything from liability and insurance to in-car entertainment. As with all work in the field of service design – testing and challenging assumptions will help us navigate this new terrain.
Designing for a positive future
In our recent work with Ford,  working to create services that help control traffic and reduce pollution, it was clear that merely advancing technology or having strategic goals isn't enough. New mobility calls for close collaboration between a wide eco-system of policymakers, car manufacturers, urban planners, public transport bodies, technological innovators and ordinary citizens.
The bigger picture is a future where mobility has a beneficial impact on the environment, the economy and society. A future where people get from A to B in the most efficient, economic and sustainable way.
Creating mobility solutions requires designing in a collaborative space, and it starts with businesses embracing customer-centricity with the demands of shifting economy. It's a brave new world, and we look forward to helping companies thrive here. Let's put mobility to work.