Healthcare is undergoing fundamental changes. Mobile health applications, telemedicine, remote monitoring and ingestible sensors are reshaping both the patient and doctor experience. This new generation of health applications and devices generates rich streams of data, and allows doctors and patients to track their conditions in real time, improving the effectiveness and timeliness of diagnoses.
Healthcare everywhere
Many sensors are built into smartphones, cars and even household appliances. Everyday objects are turned into powerful tools to track and monitor our well-being, and facilitate diagnoses. More and more people are taking advantage of these new technologies to manage their own health.
Self-monitoring patient
Sensors and mobile applications can track many things now, from heart rates and calories burned to sleep patterns. The information obtained through different applications makes individuals more conscious of their lifestyle, and more likely to manage their health without visiting GPs for routine enquiries or tests.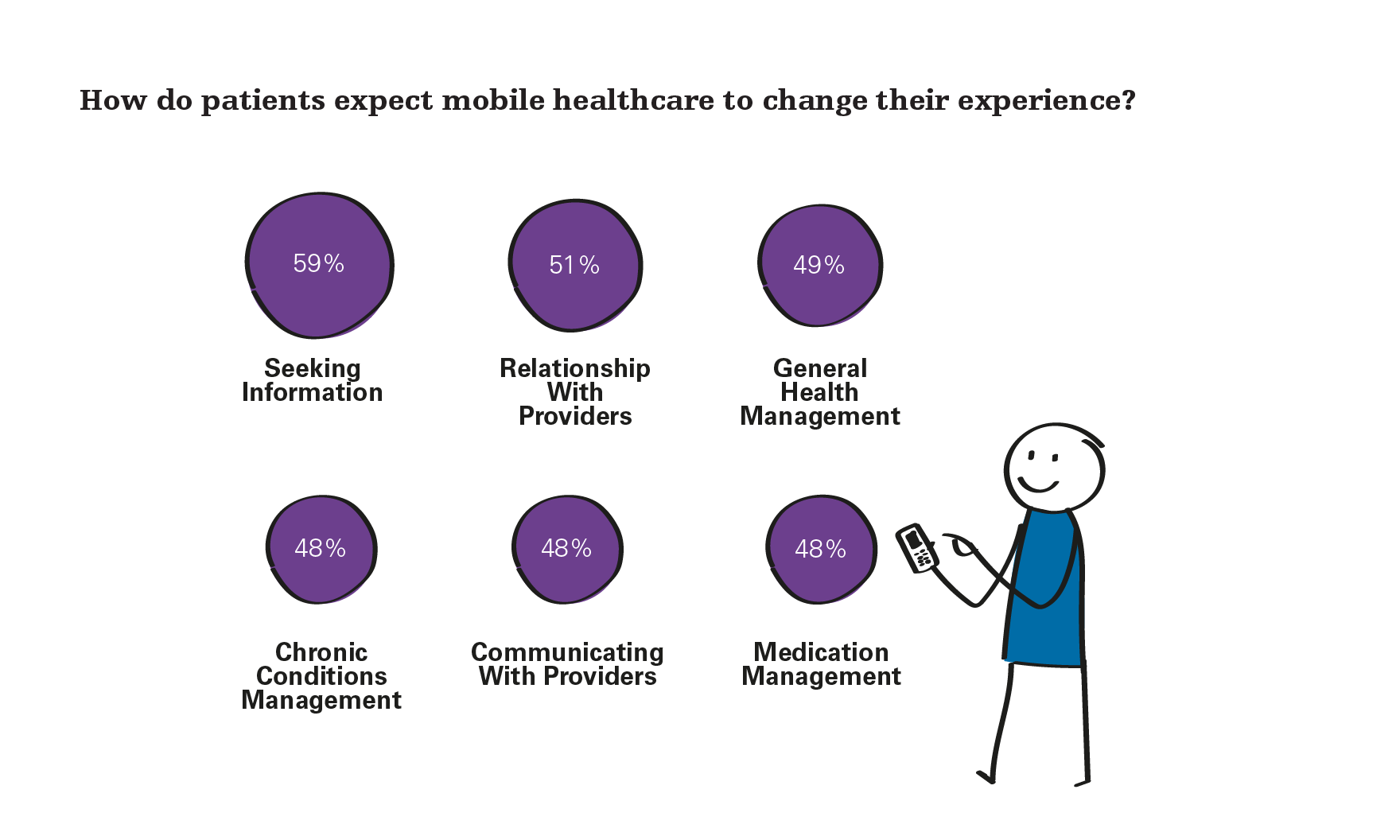 The informed patient
Technology enables easy access to (personal) information – however, having access to information doesn't equal being well informed. Patients and carers need to be supported and learn how to make best use of new digital tools in order for them to be effective.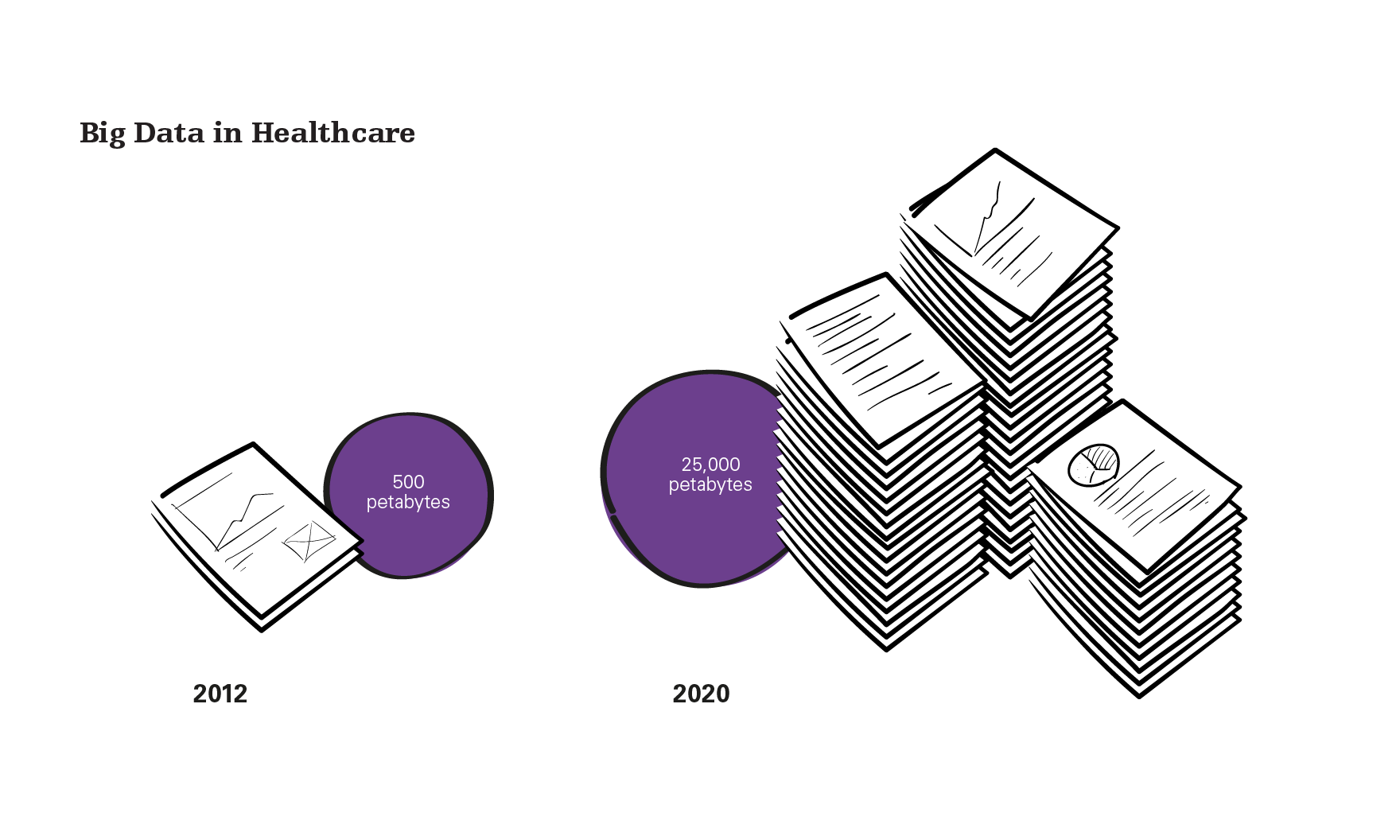 From curing to prevention
Wearable technology, smart devices and mobile healthcare applications empower patients to gain control over their lifestyle and health choices. Mobile medical devices are turning passive patients into active and informed actors who consistently monitor themselves and take responsibility for their lifestyle and well-being. As a result, healthcare is shifting from curing to prevention.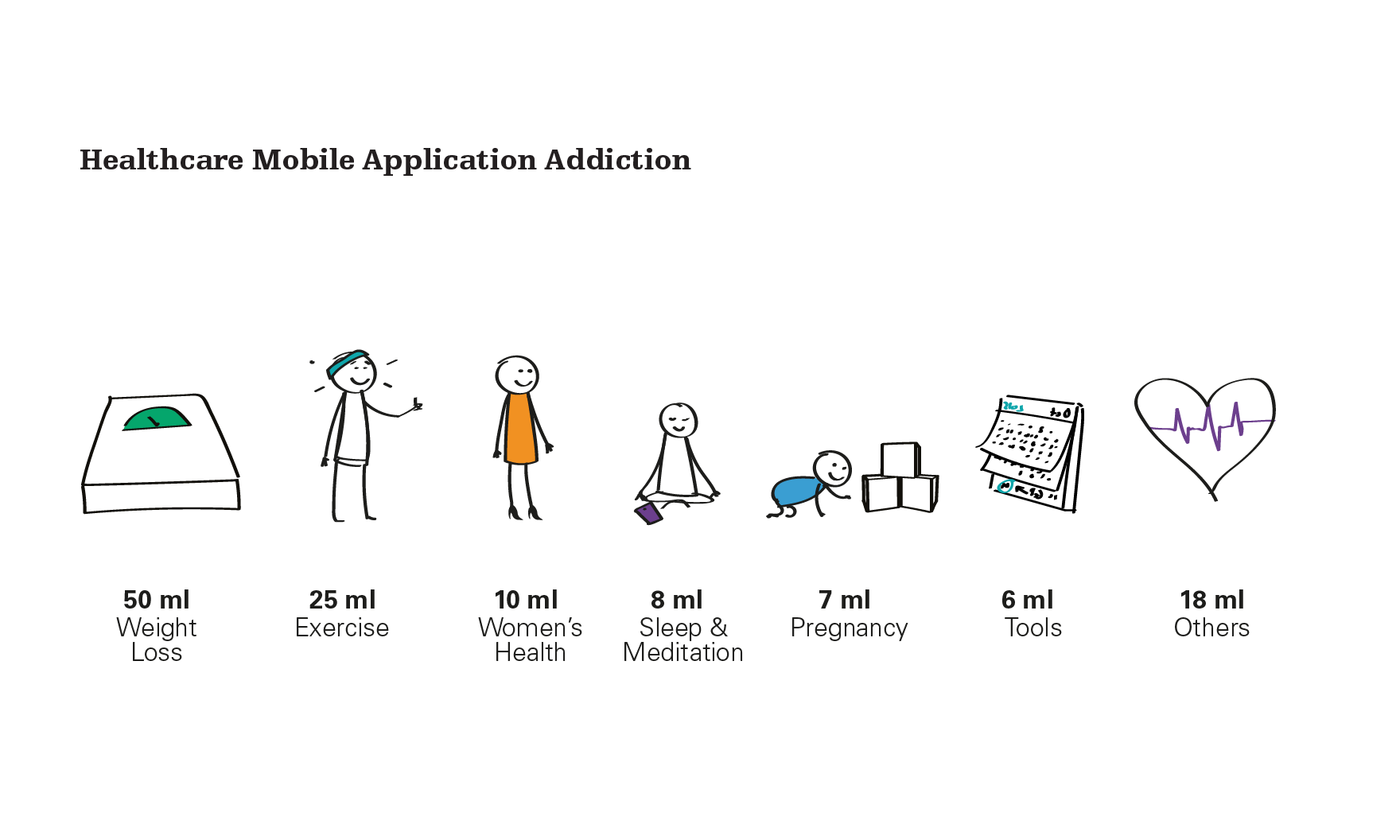 Mass-customised treatments
Consistent access to accurate patient data enables doctors to diagnose diseases at much earlier stages. It also enables medical specialists to tailor treatments to patient's individual situation. Mass customisation is becoming the norm and makes patients feel more confident in the prescribed treatments.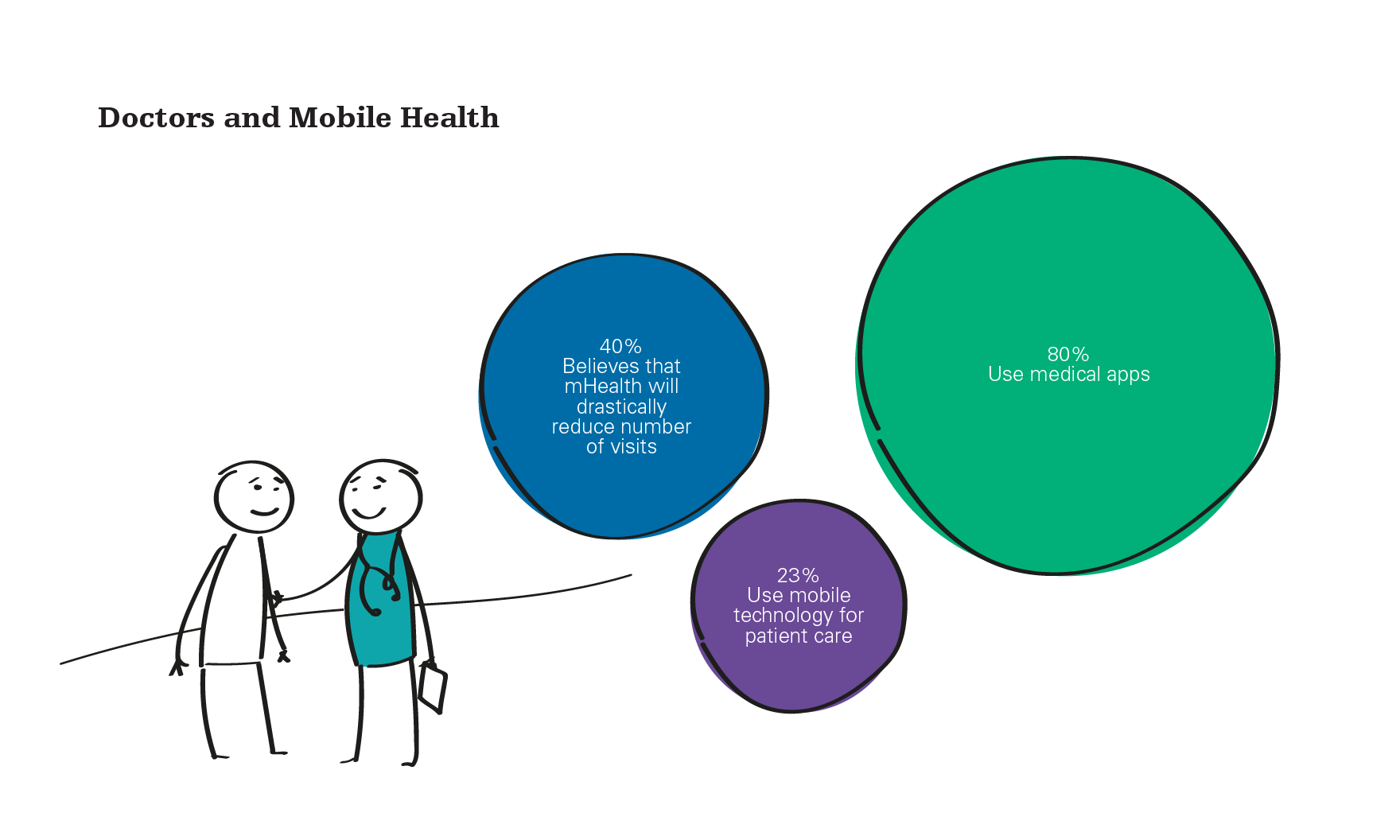 Participatory healthcare
Access to health data facilitates a sharing of insights among people around the world, especially among those who are going through a similar experience. Patient-centric information networks are on the rise. They empower people to manage their own health, share best practices with fellow patients and lower medical costs by tapping into shared knowledge.
Connecting and engaging healthcare
We are in an era of transparency and accessibility. Technology enables access to information and empowers us to make better-informed decisions. This is particularly relevant to the healthcare industry. Digital and mobile technologies make healthcare services more flexible and convenient, and enable a more customised experience that meets patient needs. Patients are transformed from passive actors to active stakeholders in their health by monitoring, controlling, and managing their own well-being.