As technology becomes more affordable and accessible, the lifestyle and expectations of consumers are being reshaped across industries. People in developed economies are increasingly merging their mobile devices with their environment, aiming at a more integrated, simple and efficient experience. At the same time, new issues emerge. People demand more transparency of their data usage, and more control over their digital identity and data sharing.
Consumers' connected lifestyle
People are increasingly connected – They communicate, socialise, shop and control their environment using various technologies, all the time. This connectedness creates new customer needs and expectations, and unfortunately, new sources of irritations. Customers want to be connected seamlessly and have easy and timely access to content. They want services that make their lives simpler and more manageable.
Simple and integrated
In developed economies, there is a rise of "smart homes" that allow people to control home appliances, lights and security remotely through their handheld devices. While it brings more convenience, the learning of and adaptation to these new systems could be irritating. Therefore, simplicity and integration are the two must-have qualities of a consistent and satisfying experience.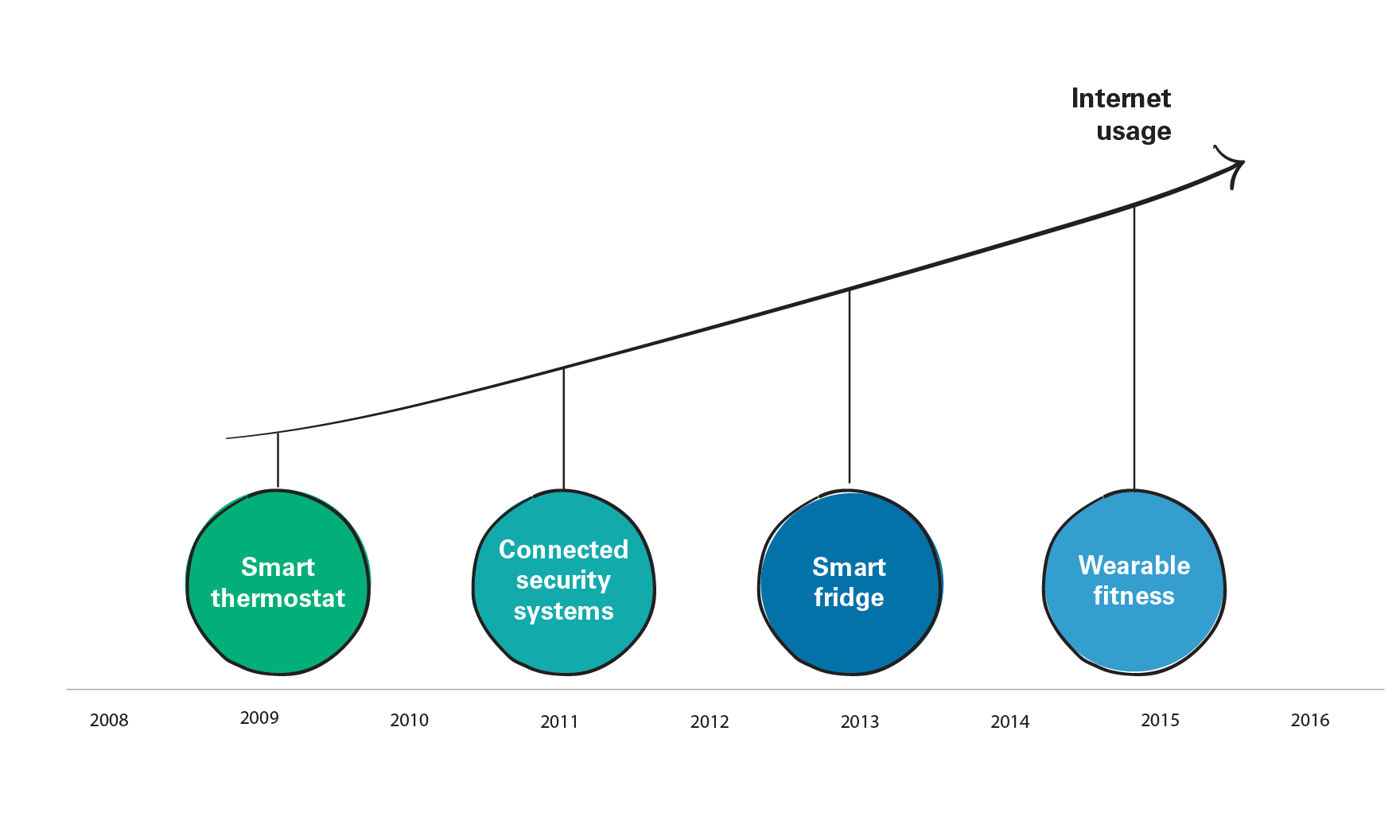 Educate connected consumers
People will continue to struggle to keep up with technological development. More services will be provided online, especially in the healthcare and financial sectors. It presents a pressing need to educate people in the dos and don'ts of being competent digital consumers, such as how to control and manage personal data.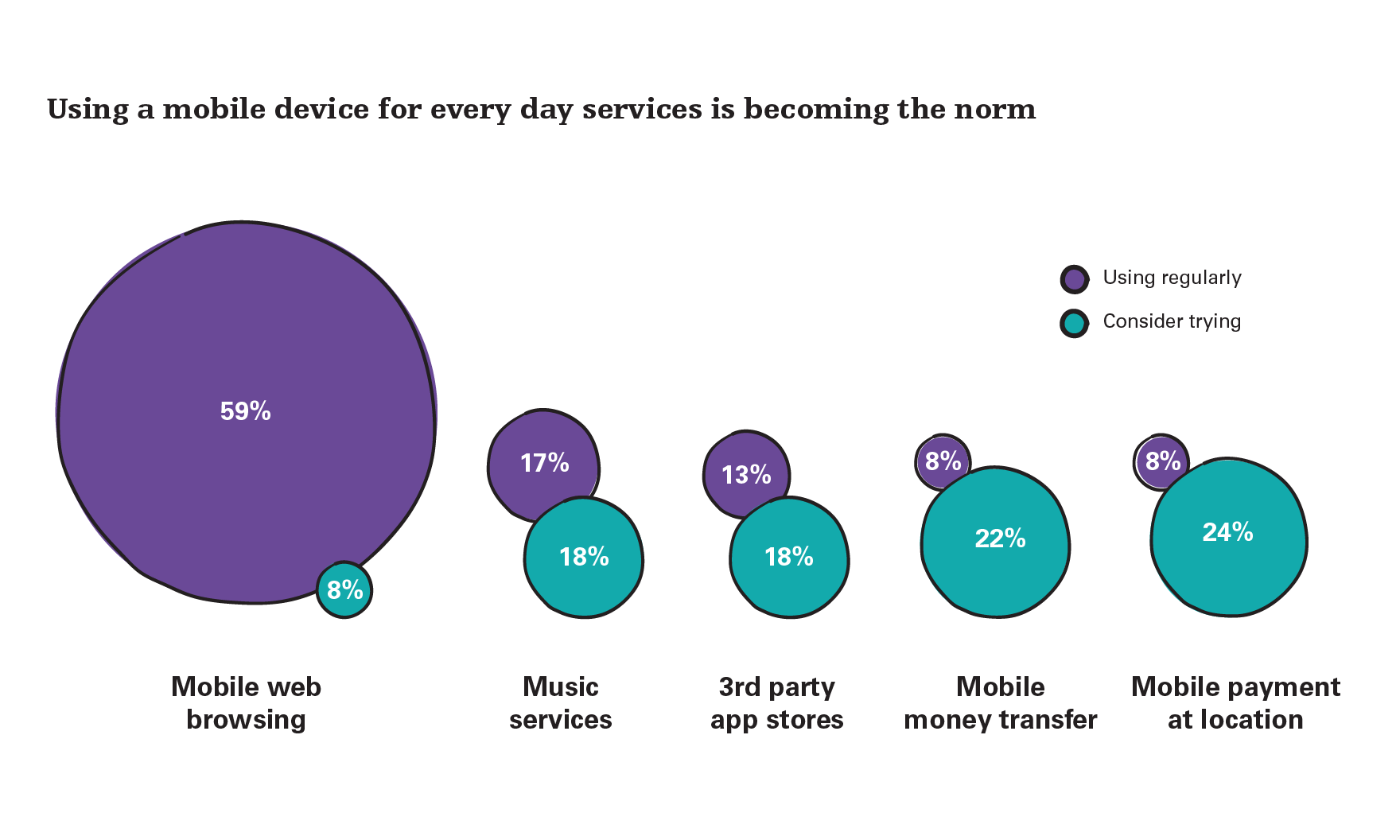 Security and the connected consumers
Consumers continuously have to think of whether, how and where they should share personal data while fully protecting themselves. They are concerned about identity theft in social networking sites, mobile commerce, location and other behaviour tracking. Customers want their service providers to be transparent with their data and protection procedures, so that they can make informed decisions about sharing their personal data.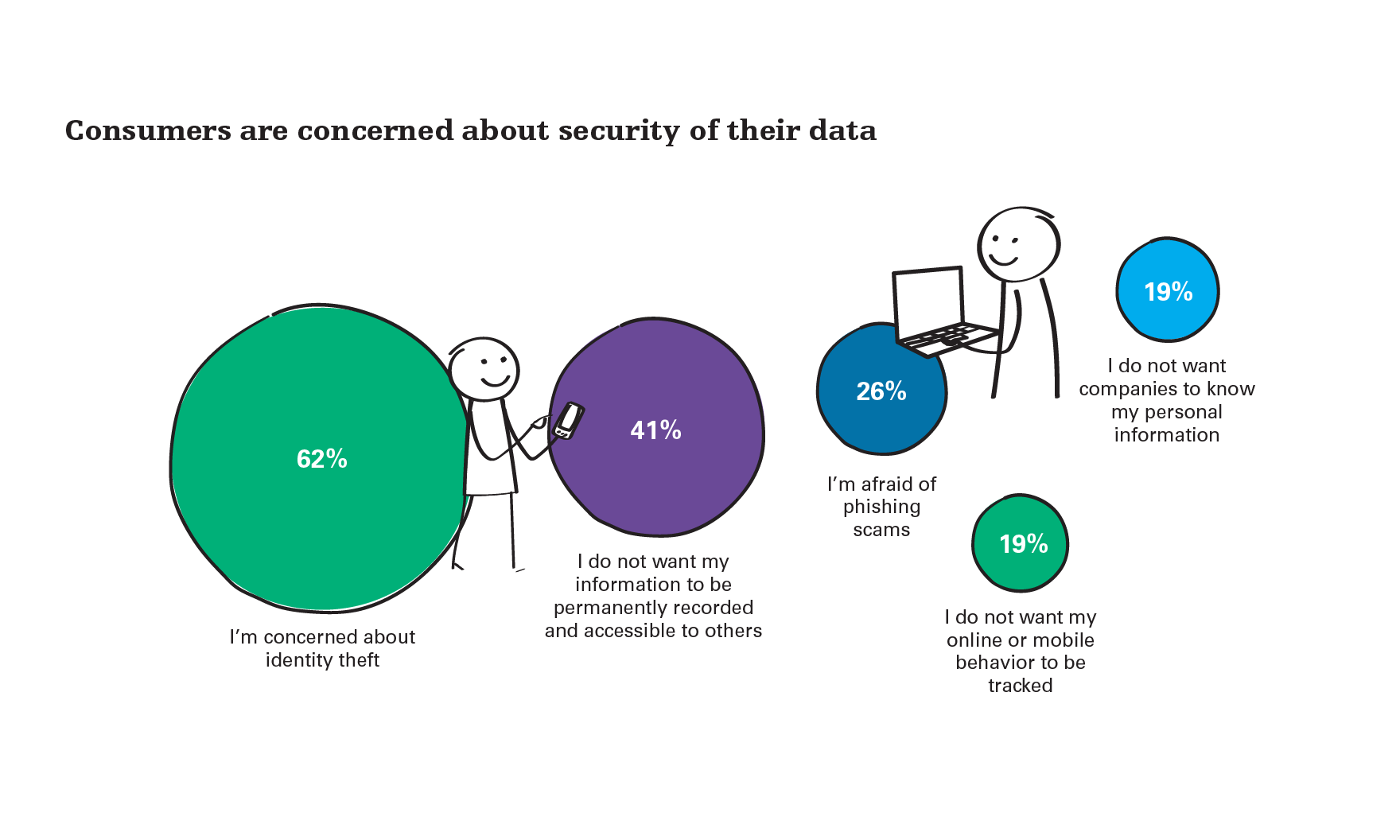 Digital trust is conditional
Consumers are extremely concerned about the security of their data when using mobile or online services. However, their trust in the digital world is actually conditional on a number of factors. When there is a clear benefit, they are more willing to allow access to their personal data. About two-thirds of customers globally are willing to share their personal data with digital service providers in exchange for additional services or discounts. Moreover, digital trust is highly contingent on brand recognition and brand preference.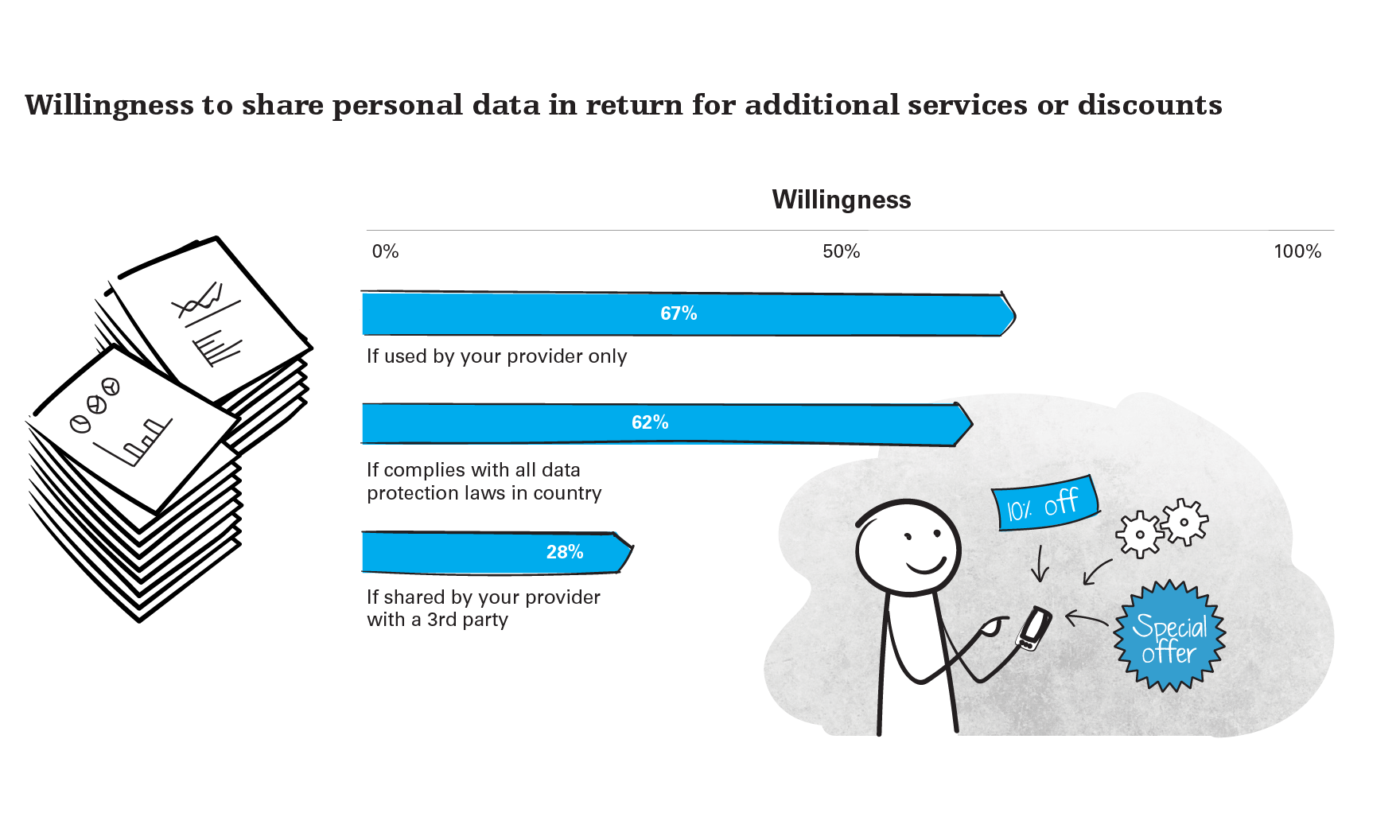 Accountability for the connected consumer
In the event of misuse of customers' personal data, one of the most pertinent questions is who is accountable for this. Businesses, governments and consumers all have a role in answering this question. However, consumers will increasingly demand accountability from service providers regarding data security.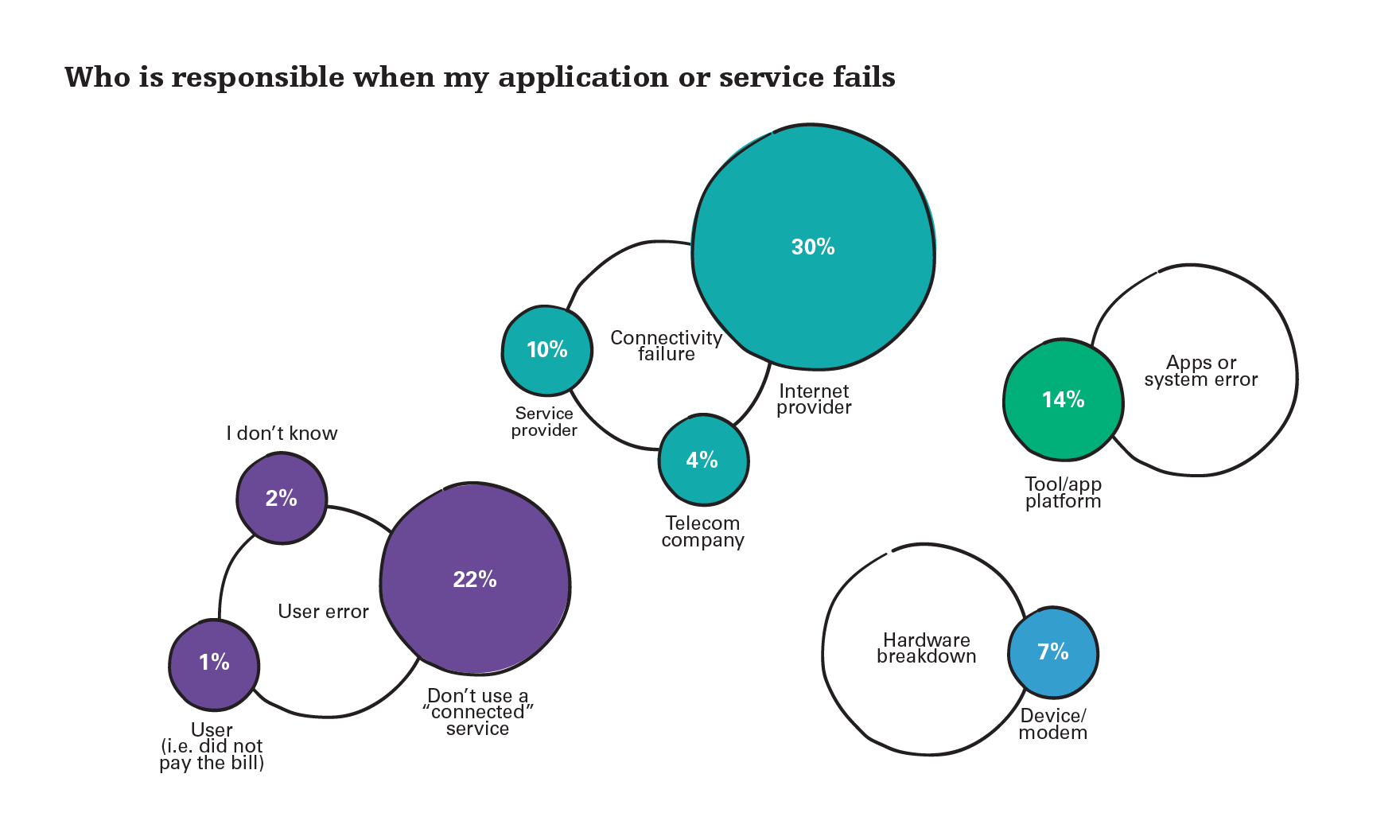 The future is already here
Consumers must be ready to navigate the challenges and opportunities presented by digital technology. Data security and education are hot topics; people demand more transparency of the usage of their data, more control over their digital identity, and information on how to gain better control of their digital data and identity. To stand out in a market where consumers find most services are similar to one another in terms of connectivity, you must offer a consistent customer experience, and hold yourself accountable for customer concerns. These points will become a matter of crucial differentiation for people when choosing a provider.