Practical:
When:
Thursday, 16 March 2017 at 6:00 pm
Servitization is the new 'normal'. Join the revolution, or be left behind *invitation only*
Customers do not want standalone products, they want solutions. Those solutions often require a combination of products and value-added services.
For the past 20 years, the provision of services has permeated almost every facet of industrial activity. When asked to give an example of great service, most people still refer to those received in "classic" service industries – hospitality, telecommunications, or finance to name a few. However, reality is that some of the best and most innovative services stem from companies that provide products. Case in point: Warby Parker, perhaps the most disruptive company in the eyewear industry, launched by promoting their free home "try-on" for the frames offered on its website. Customers no longer have to visit a brick-and-mortar store to try on or purchase frames
Livework Insight and TU Delft graduation student Anna van der Togt are hosting the servitization round table.  
The theme we will explore this evening is servitization. Servitization is the process through which (originally) product focussed companies change their strategies and value proposition to services. Servitization represents an evolution in how we think of goods and manufacturing. No longer is it solely about physical design and production but it is about providing solutions that fit the client and its context. 
What is servitization? What are the struggles & hurdles? How do you engage the organization to bring about a mind-set change? In this evening we would like to share our findings & tooling, get inspired by an invited speaker and foremost open the floor to you to hear your stories.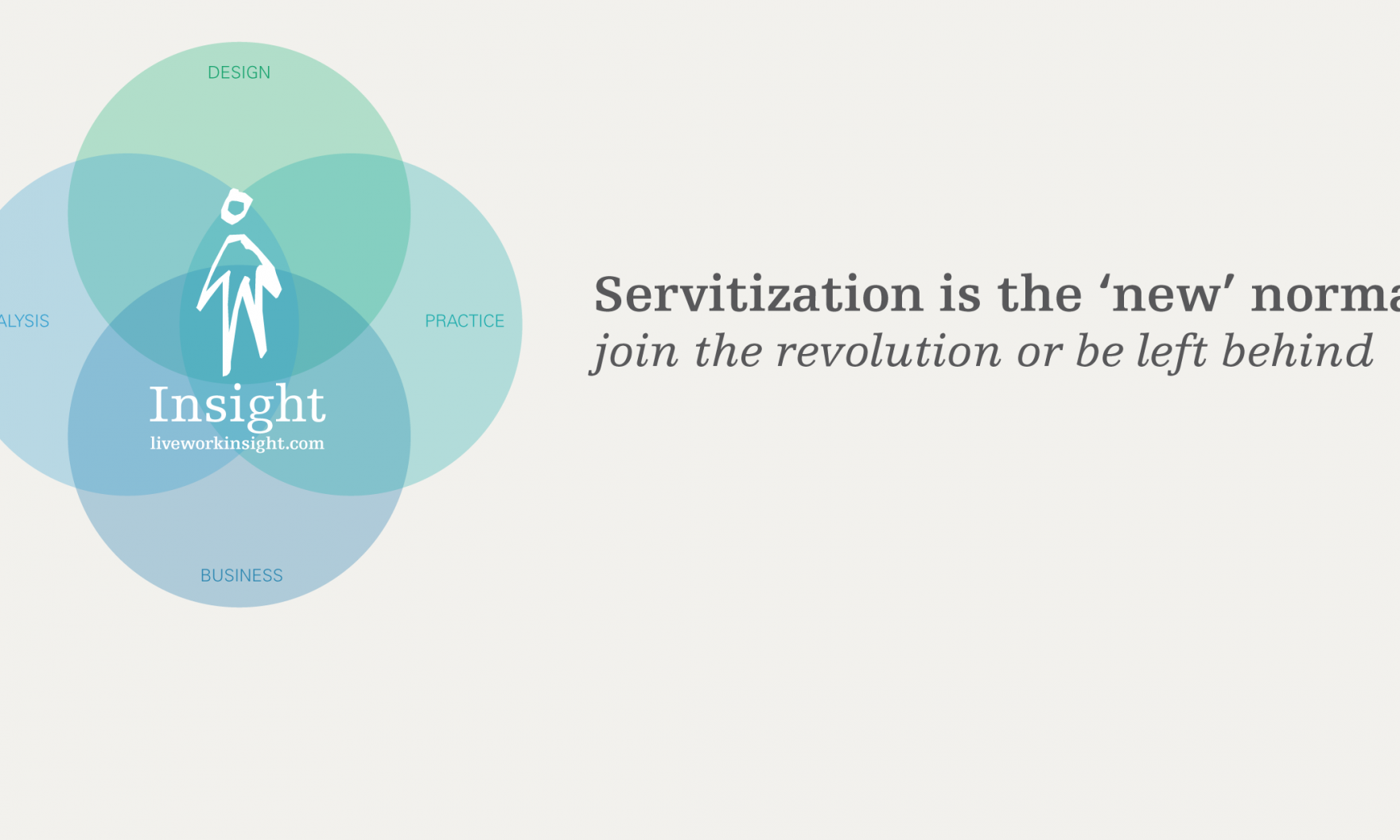 Read our white papers on servitization here:
Servitization: Shifting from products, to product service bundles in B2B 
Servitization mapping: A practical tool to explore strategic directions in a servitization shift