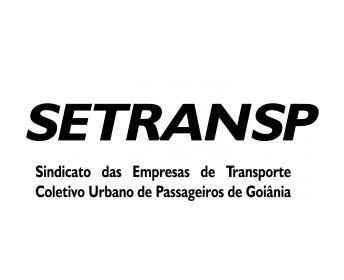 1998 the city of Goiânia decided to ban any money transactions inside its local buses and implement a pioneering ticket based public transport system in Brazil. More than a decade later, Livework was called in to help renew its business model and become a national leader again by devising new technology that would transform the service. Before they did this they needed to understand and design the best possible journey for its users.
Know the users in order to define the technology
In a world of smartphones and cellular data it is very seductive to think that this would be the automatic choice for updating a city's transport system. But when the Setransp asked us to help them understand the reality of the hundreds of thousands of people a day who use their service, we quickly came to understand that it's not such a simple task.
And then, there was no bill collector
In 1998, on-board bus conductors were replaced by a new ticketing system. The drivers union fought (and won) against the added responsibility and risk of making drivers handle cash and sell tickets – if Setransp had gone down that route, it would also would have made the service financially unviable, as the double role would mean drivers would qualify for raised pay checks.
So what if passengers don't have tickets when they get on the bus?
In order to solve the issue of passengers boarding without tickets, it's important to understand how the service is structured. Across the entire city there are fenced bus stations across a free transit zone where, once users have paid to get in, they can hop on and hop off any bus lines they want. By using those stations, passengers are able to pay once and get to and from any place in the city. It was decided that passengers who boarded buses without tickets could stay in the space between the entrance and a barrier where tickets are validated until they got to a terminal. where they could disembark in a closed zone to buy their tickets. This posed many operational issues and was far from ideal.
Collateral Damage
Although the fix seemed a good idea and kept operating for many years, passengers learned how to use it to their benefit. In rush hours buses whose front area is crowded with people is unable to stop to allow them to buy tickets as the entrance part of the bus is too full to admit more passengers.. So that's exactly what many users try to impose as a situation: they know they will get to their destination faster and possibly avoid having to pay at all. This caused terrible losses to the operation and frustration to passengers waiting at the bus stops seeing half-empty buses sailing past unable to stop.
Get to know the the customers
When Livework was called upon to rethink the public transport ticketing system we set out on a journey to understand passengers' lives and what felt right and wrong in the service. The only way to really and completely understand a very complex situation was by creating a blueprint of the 'as-is' scenario. We then ran a couple of co-creation sessions with users and stakeholders and tested a prototype with various different passengers. The result was multiple ideas and points of view that often didn't fit together (as they often don't!). At Livework we feel it is our job to understand the organisation's and users' perspective and then use our Service Thinking knowledge to come up with the best possible way to make them work together.
(Users + Stakeholders) x Livework = Success
There were many ideas – and amongst them, were, yes – ideas about using new technology: For instance we proposed using phones to pay (NFC). Also single pre-paid cards with multiple-functions (so you and your discount-fare grandmother can both travel on your card).
There had been a culture of peer-to-peer purchasing that wasn't encouraged but was impossible to prevent. Proposals to enable this were advanced – so that this informal practice would be less profitable and open to abuse.
But the really simple, central and key issue was around branding – there were several different bodies responsible for the bus service (the ticketing company, the local council, bus operators and bus stops) – all with different branding. Making the signage and instructions consistent and clear was a simple, highly impactful recommendation – so that any user would be able to easily find and use a ticket-purchasing point and the whole issue of boarding without them less liable to happen.
Improved experience, decreased costs...
By working closely with Setransp specialists and users of the system we were able to design a brand new and much more desirable user journey for passengers whilst fixing issues that were considered unsolvable. And while for the company running the operations it may represent an enormous amount of daily savings , to its users it certainly means a more pleasant, intuitive and fluid experience overall. The implementation of the new system will position Setransp as a key player in the sector again but more than that – it will positively impact thousands of peoples' lives.