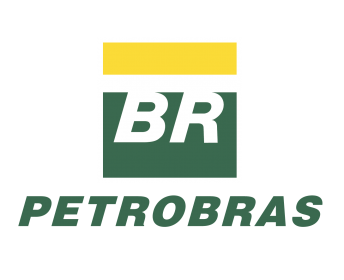 The Brazilian oil company Petrobras needed to rethink the customer experience of BR - their chain of gas stations. Livework worked with them to re-design their entire customer experience ecosystem.
People don't visit gas stations for fun
BR gas stations are everywhere in Brazil, with almost 8,000 gas stations and more than 80,000 customer-facing employees around the country. Redesigning the BR customer experience was a sizeable endeavour.
The initial briefing from BR was inspired by the Disney approach to customer experience. However after researching what was important in in users' and employees' lives, we realised that a petrol station is a completely different animal from a theme park. The approach needed would be very different to that of the entertainment and hospitality sector. We worked with Petrobras to reframe the challenge and calibrate their perspectives to formulate a plan of action with real benefit to their customers.
Shifting from customer experience to people experience
During the time we spent with customer facing staff, we couldn't help but notice some patterns and circumstances that were combining to create disturbingly low morale amongst employees, resulting in a very unstable working atmosphere. This obviously had a direct negative impact on the customer experience.
We learned from our findings that in order for BR to consistently deliver great experiences to its customers they would have to accommodate some changes regarding the organisational aspects and policies driving their relationship with the petrol station's customer facing staff.
Bridging both sides of the management employee divide to serve customers better
We also learned that this would not be a simple task, because Petrobras is not the owner, but the licensee, for many petrol stations in its portfolio. Therefore, our design would need to create reasonable bridges between both sides of the management and staff, instead of just enforcing rules and policies.
Considering this complex scenario, we divided the project into two integrated parts, one about the design of the customer experience touch-points. The other, invisible to the customer, involved the design of the right set of cultural values, internal processes, policies, reward systems and working environment. We would call it the employee-experience touch-points.
#BRpride
The final result was a well orchestrated customer experience strategy that was simple to implement and manage in such a large scale scenario. On the employees' side, the strategy focused on reversing the image of the "low-wage/low-purpose" job, reframing it into a "first step in my career" type of position. In order to accomplish that we created new opportunities for employees to learn, grow and contribute while working within the organisation.
The final design brought to life both the physical and emotional consumers' journeys and consolidated it in a very simple to use 'master book'. This book was used to equip employees with the ability to create their own scripts and lines of action, instead of just relying on always saying the same things. This added some flavour and helped raise their sense of purpose.
In addition to that, a customer experience KPI strategy was designed to help BR gas stations manage and measure their touch-points. By leveraging on an outside-in perspective, this "measure to learn" strategy is able to keep BR management focusing on the right issues, things that are really sensitive to customers.