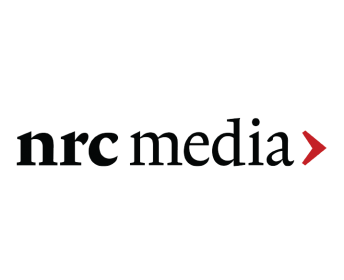 NRC Media
The Netherlands
NRC Media is one of the largest news media brands in the Netherlands and has an immensely broad reader base. With the media landscape growing and diversifying in the digital age, they face the challenge of adjusting their offer accordingly, re-defining subscribers' needs and maximising advertising revenue and sales.
Serving readers, advertisers and sales agents
Media is becoming more blended, with people choosing newspapers for an in-depth and relaxing experience and digital for bite-sized, fast-paced news consumption. Though they have a large, loyal reader base, NRC Media knew that understanding this changing media landscape and how it affects their readers' motivations and needs would be key to maintaining and strengthening their market position.
Likewise, they needed to understand the motivations of their advertisers and sales agents in order to improve their sales performance and increase after sales loyalty. NRC Media challenged themselves to stay on top of the game and re-define how to provide quality journalism in the age of new media.
Motivation-based segmentation and shared strategy building
Through segmenting readers, advertisers and sales agents according to their motivations, NRC Media sought to increase relevance and value for every individual.
Livework collaborated with three of NRC media's departments, training staff and working with them to interview readers, advertisers and their own sales agents. By combining insights from this qualitative research across departments, we were able to gain a holistic view of their industry. Together, we explored potential strategies for growth and worked to align internal departments and external stakeholders.
A future-proof skill set to stay relevant in the changing media landscape
We enabled NRC Media to recognise specific types of readers and target them with services and communications that fit their needs. These reader profiles are backed up with measurable data which turned out to be just as relevant for their advertisers.
From a B2B perspective, we got an understanding of the decision-making process of advertisers when choosing their media platforms. We also gained an understanding of the drivers and motivations of both their internal and outsourced sales agents leading to suggested improvements to working practices to improve agents' performance and job satisfaction.
Training NRC staff in the techniques we used has allowed them to continue developing their strategies based on motivation-based segmentation and cross-department collaboration, enabling them to stay on top of their game independently. In their highly dynamic industry, this is a real game-changer.
*Dutch only* Reader segmentation article:
https://www.nrcmedia.nl/blogs/de-nrc-lezer-in-vier-leeftijdssegmenten/