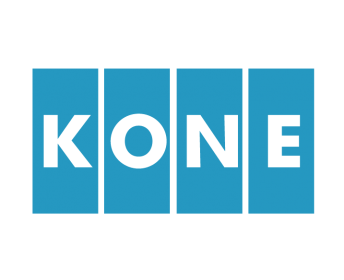 The elevator and escalator manufacturer KONE defined ambitious growth targets for their service business. To achieve these they needed to differentiate themselves in the market and rethink their sales approach to encourage growth.
A B2B framework to define value
The impact of an elevator being out of order can range from temporarily closing a high-end retail store or a hotel getting some bad reviews to seriously inconveniencing the tenants of a high rise residential building.
During customer research across all segments, we found out that customers defined the value of the service based on a correlation between the importance of the elevator to their business operations and the needs of the person or company managing their facilities.
To understand and support such a wide range of varying needs it's necessary to see the customer as an entity – a combination of business and individual needs. Creating a framework to do this helps Kone to design services that deliver real value to their customers.
'The customer is not the equipment.' Shifting to a customer-centric culture
Moving the organisation's focus from servicing the equipment to servicing the customer is a big shift. Leadership from middle management and commitment from the CEO and his team were key success factors to adopting and implementing the new approach.
Creating allies inside the organisation by involving the business and technology teams was critical for the internal service design team we worked with to identify and prioritise the new capabilities.
By creating tangible prototypes and testing across multiple territories, we were able to demonstrate the value to customers, frontline teams and the business.
More efficient sales & KONE Service Design team
For the sales force to offer tailor-made offerings, the end-to-end sales process had to be streamlined. This included new tools, Customer Relationship Management systems and training sales reps across regions. Results show that by introducing a mandatory set-up call between customer and contact centre and capturing customer data more effectively, onboarding will be smoother for the customer and more efficient for Kone.
The needs-based service maintenance project was a catalyst for using service design as a strategic tool for new business. Today the KONE Service design team that Livework helped to set-up is based in the headquarters supporting strategies both for service and new equipment business.
Kone's new service offering have been introduced in selected markets and will be launched commercially during 2017.
Related content
View the KONE launch commercial for the new maintenance service: Lifting maintenance services into a new era
Read about the experience of KONE's Head of Service Strategy Olli Hänninen: Design in its truest form: why service design matters