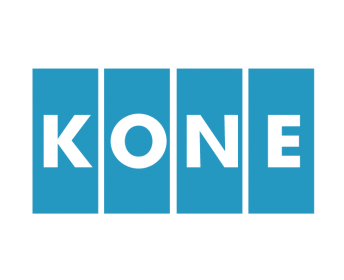 We helped KONE grow their business by changing their focus from manufacturing lifts and elevators to providing a flexible maintenance service. We worked with them to understand & respond to their clients' priorities, whatever kind of building they manage.
Challenge: 'The customer is not the equipment.' Shifting to a customer-centric culture
KONE's clients range from small residential blocks to large luxury retailers, airports and hospitals. The impact of an elevator being out of order in those different environments can result in a minor inconvenience, a huge loss of profits or a serious health and safety breach. Ensuring that their equipment stays functional is vitally important to their customers but to different degrees, depending on the building's purpose, their budget and their own users. Designing a service that responds to these different needs was key to their business transformation.
Approach: Getting internal buy-in and prototyping to test ideas
We interviewed KONE's customers and a wide range of internal stakeholders to gain a thorough understanding of all the needs and capabilities on both sides of the B2B relationship. Moving the organisation from a product to a service mindset was a big shift. Creating allies inside the organisation by involving the business and technology teams was critical for the internal service design team we worked with. By making prototypes of proposed ideas and testing across multiple territories, we were able to demonstrate the value to frontline teams, the business and customers.
Outcome: A streamlined sales process that delivers real value to Kone and their customers
In order to offer tailor-made service offers, the sales process had to be streamlined. This included creating new tools, Customer Relationship Management systems and training sales reps in the new approach. By introducing a mandatory set-up call between customer and contact centre and capturing customer data more effectively, onboarding is smoother for the customer and more efficient for KONE. The new service offering was launched commercially in 2017 and the internal service design team we helped set up continues to drive service improvement and new business.
Related content
View the KONE launch commercial for the new maintenance service: Lifting maintenance services into a new era
Read about the experience of KONE's Head of Service Strategy Olli Hänninen: Design in its truest form: why service design matters