Last week, Livework hosted the webinar "What's in a name?" about the value of Customer Experience. A cryptic Shakespeare reference, thought provoking speakers, a crowd of service design and CX practitioners - of course we scrutinised the notion of value!
In our panel we had
Rowan Conway

, Policy Fellow and Head of Mission Oriented Innovation Network at UCL Institute for Innovation and Public Purpose

Michael Ekpe

, Former Deputy Managing Director at Parliamentary Digital Services & former Chief Digital and Technology Officer at Public Health England

Pinar Emirdag, Global Head of Digital Client Service, Digital & Platform Services, J.P. Morgan Corporate and Investment Bank.
The notion of value is still shifting
Daniel Letts set the scene by inviting us to reflect on the paradox of value. What is indispensable is not always monetarily valued. The critical role that nurses played in the pandemic led to rounds of applause but not to a consequent financial reevaluation of their contribution.
For centuries, the notion of value has been dominated by an economic perspective. Throughout time, economic theories challenged the definition of value. As Rowan pointed out, society is currently changing so fast and growing in its complexity. It makes it more challenging to develop and understand the new economic theories under which we are working. You can find Daniel's presentation here.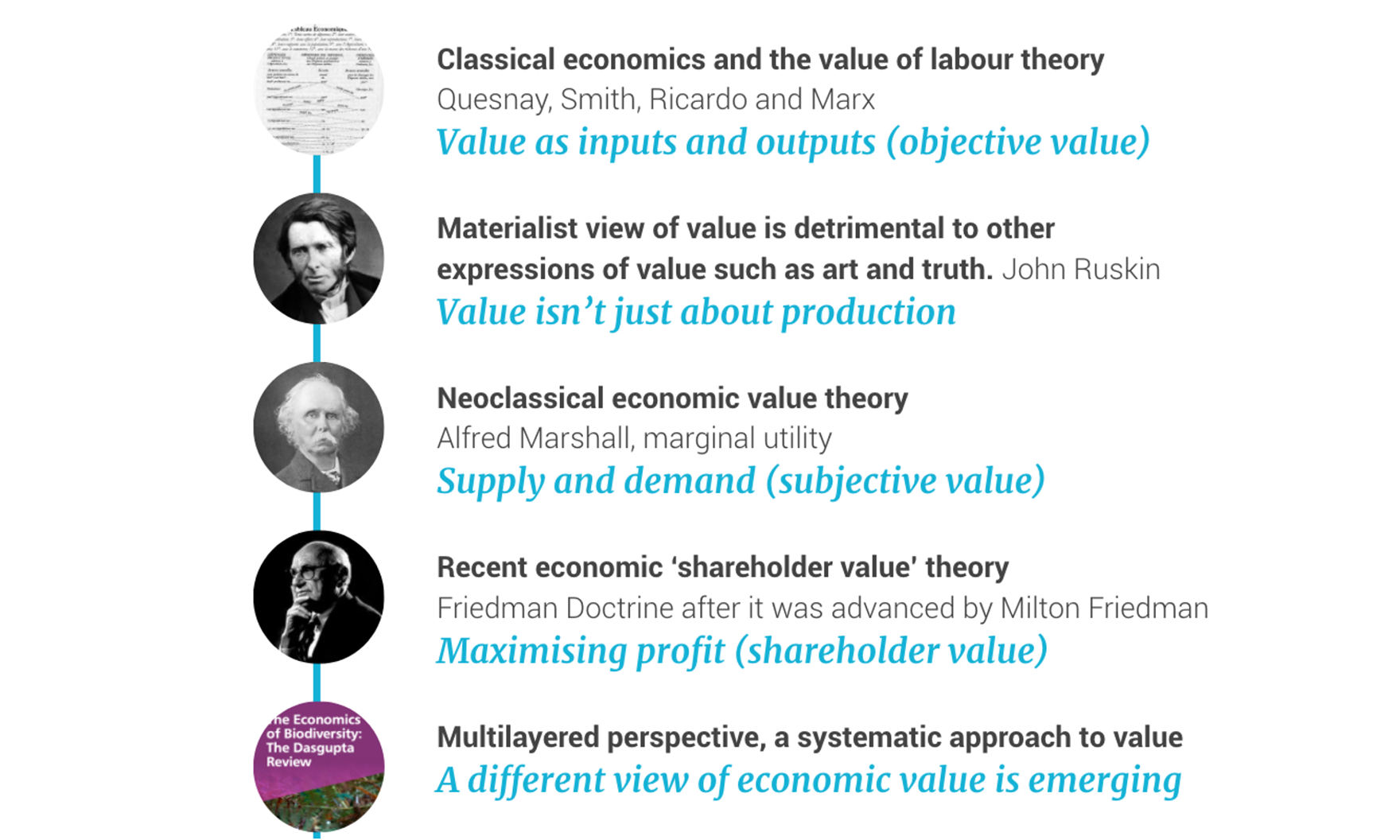 To define the value of CX, we need to expand the scope of who customers are.
Service recipients are not the only ones impacted by a service or what an organisation does. When we articulate value, this needs to be done in a context that stretches beyond end-users. 
With unprecedented social and environmental problems, CX is not just about delivering efficiency and slick experiences. We need to take a systemic view of what customers value, which includes ethics. Pinar is seeing "emerging values" from corporate clients and their own clients change the game. It's no longer primarily about cost or efficiency metrics and considerations.
For purpose driven employees, delivering more meaningful experiences and working an positive environment makes a big difference. Employees living up to their full potential is beneficial for everyone in a service ecosystem.
Leaders and managers see multi layered value delivery as an imperative in today's world
Although everyone agrees it is the right thing to do, both in the public and private sector, it is extremely hard to get there. This requires a shift in the way an organisation operates, and as Tom Foster put it "You can't spin a tanker 180 degrees overnight."
Being human centric means fundamentally rethinking how the organisation functions and how it is organised.
Transformations like this need to come both top-down and bottom-up. We need firestarters to ignite change, build advocacy and rally the organisation around systemic value delivery and measurement. For this, the culture of the organisation needs to foster empowerment, accountability, as well as the psychological safety to learn from failures and adapt.
Cultural change requires collaboration and creativity
Livework worked with both Michael and Pinar. If there is something we all believe, it is the need for empowering the organisation to create change for themselves. This is one of the approaches we have been taking to empower our clients to drive transformation.
There is no best practice that can simply be implemented. Such change requires to build on the realities of the organisation. It needs to take employees on a journey where they believe in this change. A learning by doing ( therefore also failing and starting again) approach is crucial in creating a shift in how organisations deliver and measure impact.
Michael sees service design as the platform for organisations to work out what value is for everyone in the service ecosystem, as well as how to measure it. Of course, we agree with him!
To make change happen, healthy discourse is needed
Leaders play an important role in creating psychological safety to question the dominant logic and status quo. A command and control management rarely enables working productively on outcomes together. 
We need to continuously question the value organisations deliver to their customers. These conversations need to happen on a regular basis because the notion of value continues to shift.