During the last seven years Livework has been working closely with Gjensidige, the largest general insurance in Norway, to achieve the objective of becoming the most customer centric organisation in Norway- across all sectors. Customer orientation has been implemented as key business strategy to build sustainable growth and keep thriving in their market.
The value of a dynamic brand
Insurance is a complex and highly regulated sector with insufficient room for significant product innovation, where price is the major battlefield to win new customers. In 2009 Gjensidige decided to start playing a completely new game: shifting their focus from products to customers. Together with Livework – who provided support on customer insights and service design methodologies, the company managed to build a service proposition designed around their customer's real needs, expectations and desires. The brand new Gjensidige Experience quickly became the Gjensidige Brand.
Shifting from products to customers
In order to shift focus from products to customers, detailed insights on what customers really value are fundamental. Based on these insights, Gjensidige managed to implement 183 projects since 2009 aimed at: simplification, organisational culture, service experience and efficiency. An example can be found in the new type of contract they've developed. Customers rarely read or understand the traditional lengthy insurance policy contracts, as they are offputtingly complex – written in what we could call "legalese." The company managed to crack this problem, producing a new set of contracts that are not longer than three pages and written in a language that is easy to understand and remember.
Customer orientation as core business strategy
Betting on customer orientation as a key business strategy was a winning decision for Gjensidige. In just four years, customer satisfaction in the private and commercial sectors showed an extremely positive trajectory. For example, call centre sales per call almost doubled, following the same upward movement of customer satisfaction. On the other hand, churn rates saw a drastic decrease. On the Norwegian Customer Satisfaction Barometer, the company managed to jump from number 77 in 2009 to number 11 in 2013, positioning the company as leader in customer experience next to organisations like Toyota and Spotify.
Consistency is a key success factor
A post-mortem analysis of the work developed by Gjensidige and Livework, shows a clear number of factors that are fundamental to ensure success in the transition to a customer oriented company. Among these, consistency is certainly a key element. A holistic view of the improvements developed at different touch-points is fundamental to ensure the same quality of the experience whether customers deal with a company via staff in a branch, a call centre, through their website or app. One consistently good experience across multiple touch-points that together make a coherent, satisfying service.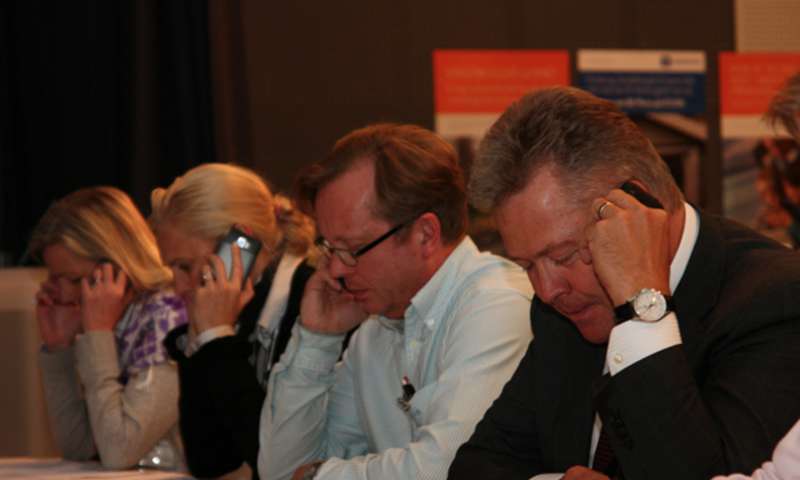 Mini story
The time I fell in love with customers
In order to create the right momentum to start the customer orientation transformation, all managers and the board were handed a list of customers to call and enquire about their experience with Gjensidige. Many of the managers didn't have a direct interaction with customers. Talking with real people was a breakthrough, proving not only the importance of listening to customers, but also sending a message that top management was aligned in achieving the new customer orientation strategy.
Principles to ensure success
From an accurate analysis of the work, it becomes clear that part of the success achieved by the company is due to three fundamental principles.
Culture: aligning leadership's behaviour around the principles of the customer orientation strategy.
Consistency: ensuring a holistic view of customer orientation projects under development and aligning them under a common denominator.
Measurement: measuring progress from the very beginning to assess the quality of the work to date, and to determine the direction of further work to be done.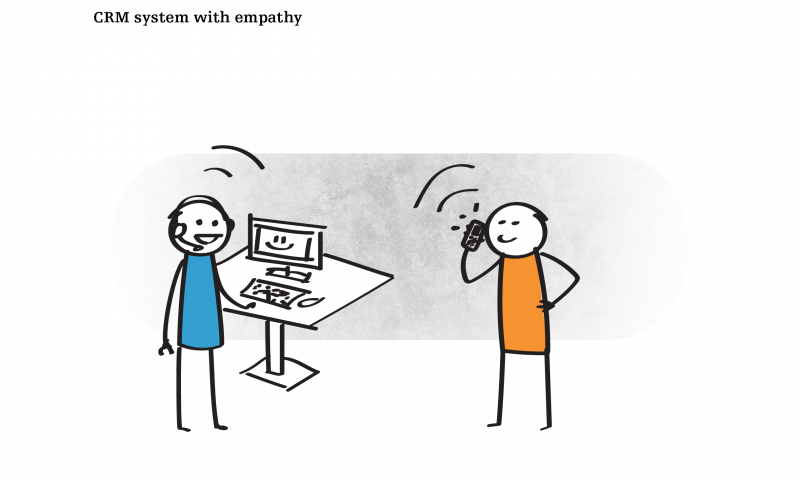 Mini story
CRM system with empathy
One of the largest insurers in the Nordics realised that a customer transaction was more than a process, but an interaction between a person in distress and the service provider. Agents therefore were trained to listen, instead of just following scripts and flows of the CRM system. By capturing information through conversations instead of interrogation, customer satisfaction improved. Information capture was better and call handling time was also reduced.
Tactics to ensure success
Three tactics need to be in place in order to achieve customer orientation as a business strategy.
Systemised cynicism: customer orientation needs to be strongly tied to the company's business strategy, not just a nice.
Empowerment: empowering employees and each business unit to prioritise and decide how to best serve the customer.
Starting with low hanging fruits: customer orientation might look like a complex and resource intensive goal; starting with quick wins helps the team morale and provides a platform to validate ideas.
Your service is your brand
A shift of focus from products to services exposes organisations to multiple opportunities to affect customer experience. Choosing to design a strong service proposition around an existing product offering, and to invest in customer experience, is proven to produce a consistent increase in customer satisfaction, sales and customer loyalty. In the case of Gjensidige the new experience became their brand. They started to be recognised as the best at delivering services that really put customers at the centre. An analysis of the company's key success factors shows that in service branding, customer orientation is as much a cultural exercise as an operational improvement effort.