On the 2nd of June , the Norwegian Center for Design and Architecture gathered more than 200 visitors to see how some of the largest financial and public organisations in the country have used service design to create business impact. The seminar featured talks by Norway's largest bank, DnB, the largest insurer, Gjensidige and the Norwegian Directorate of Immigration.
A summary of this sold out event is worth sharing beyond Norwegian speakers, as it gave measurable proof of design effect, and demonstrated some clear paths to business success. Here are some of the key points:
Business improvement as usual
The main impression gained from the seminar was that the service design approach has proven itself as robust way to improve on business as usual. The examples presented were not "special projects" financed by innovation budgets. Improving insurance, banking and public services based on customer insight and design is fast becoming an everyday tool for making the most out of business.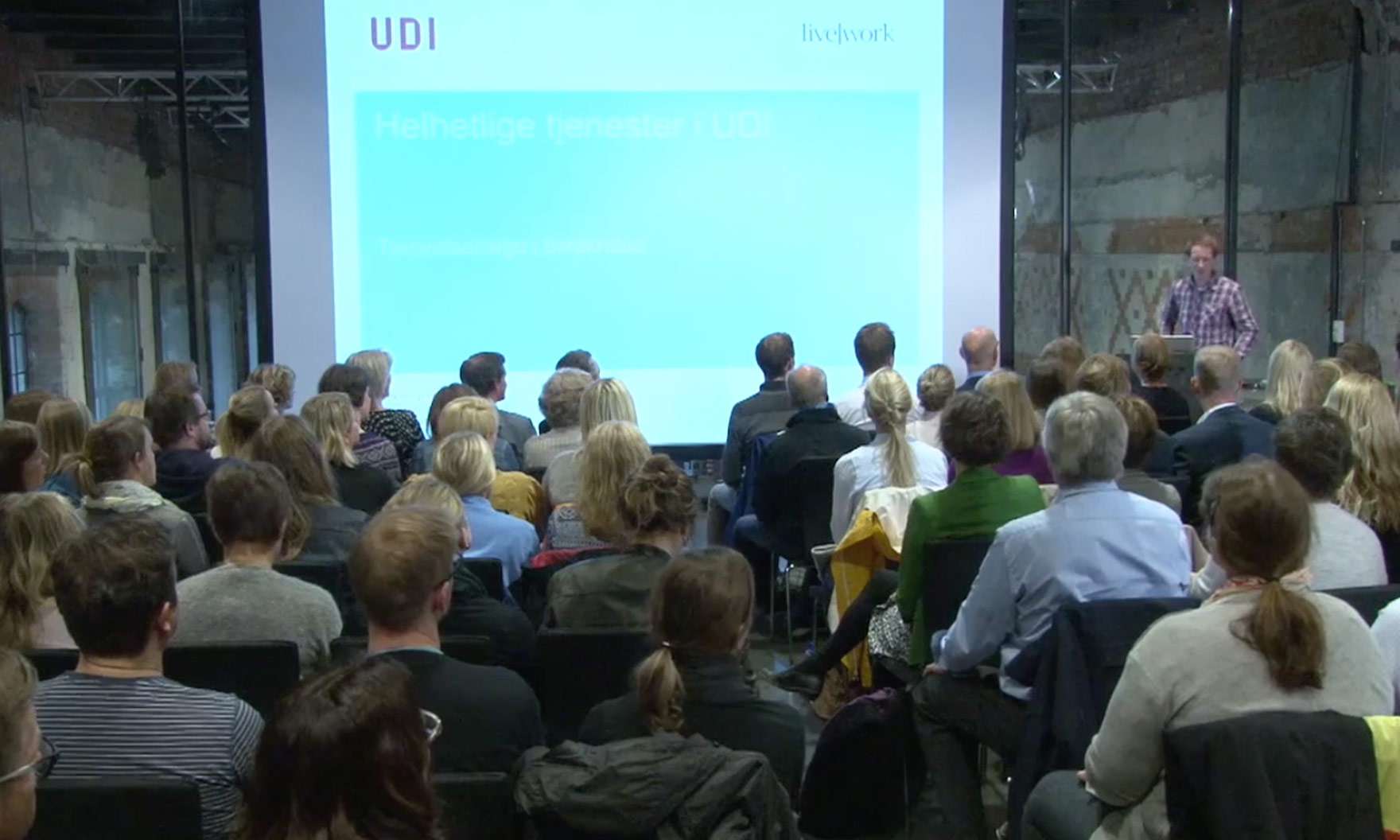 Many small things produce serious results
Insurer Gjensidige showed how a large number of small actions to improve their call centres have created a steady rise in customer satisfaction KPI's. More importantly, after following customers for 12 months after an engagement, the numbers show a steady rise in sales and reduction in churn from 15% to 8% among the most satisfied customers. When close to 90% of customers are satisfied with their insurer, these figures make a significant financial impact. Most surprising of all, satisfied customers increase their insurance spending with more than 500 nok in the 12 months after a good call.
You can read more about Livework's work with Gjensidige here:
Gjensidige Extreme Customer Orientation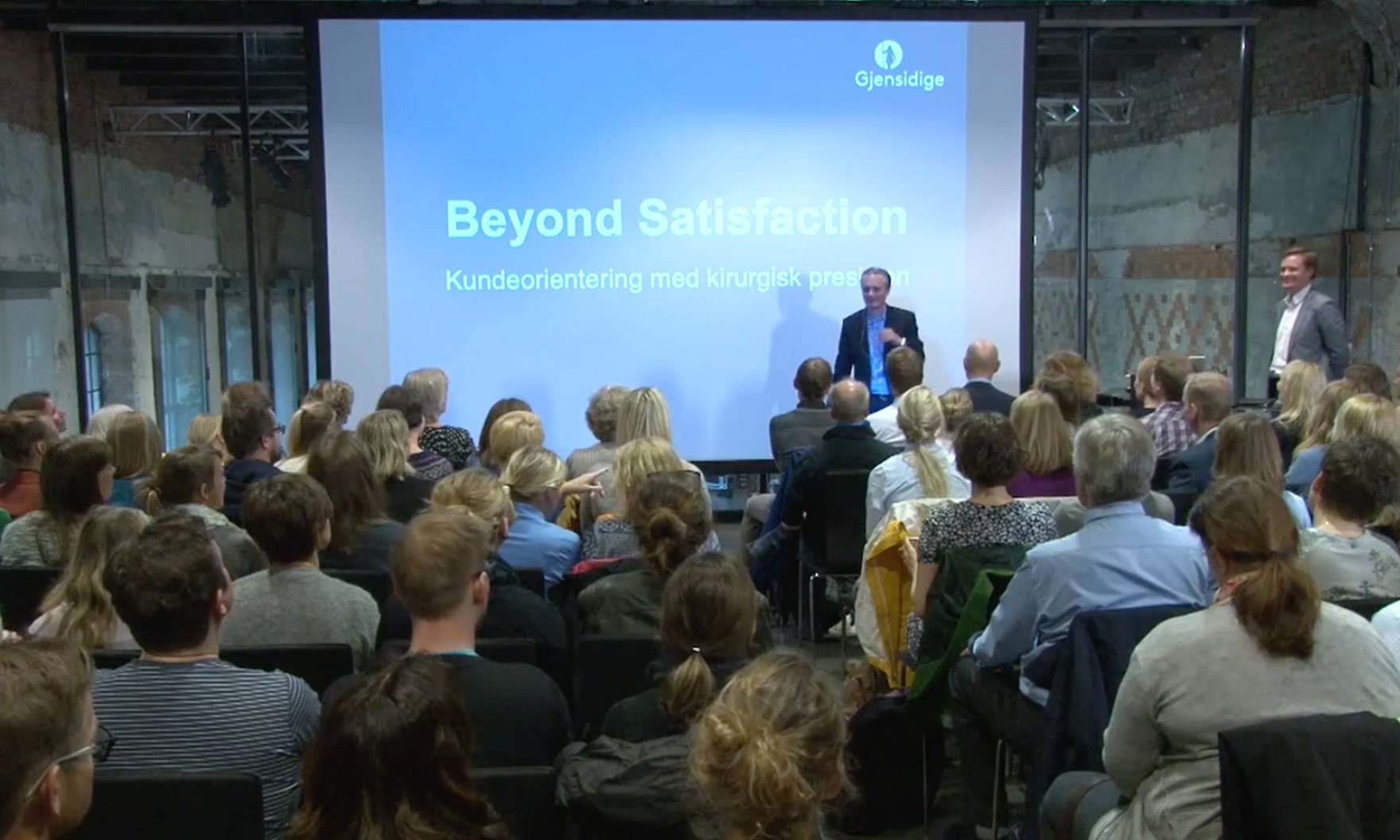 Focussed efforts give quick return on investment
35% of Norwegians are customers with DnB bank. Working with design company Eggs, the bank showed how a focused effort to design the "housing journey" for home buyers had immediate effect after launch. DnB bank made sure customers were supported throughout the home buying process from securing financing to signing a mortgage. The results were a dramatic increase in attraction and a 5% increase in conversion of mortgage customers, in addition to an immediate 3-point rise in brand recognition following a television ad based on the customer journey.
Design principles offer effective management tools
The Norwegian Directorate of Immigration presented results that came from implementing design principles as a management tool at the top of the organisation. The principles for a more customer-oriented service were rolled out across call centers, offices, the web, and eventually partnering services such as foreign stations and the police.
As a results, the Directorate was able to enable more users to self-serve using the web, and reduce unnecessary calls to the call center by significant numbers.
You can read more about Livework's work with UDI here:
Becoming a Citizen & Service principles in use
You can read more about Livework's article about principles:
Service principles guide customer experience
For Norwegian speakers, the videos from the event can be found at DogA's web site:
Doga.no