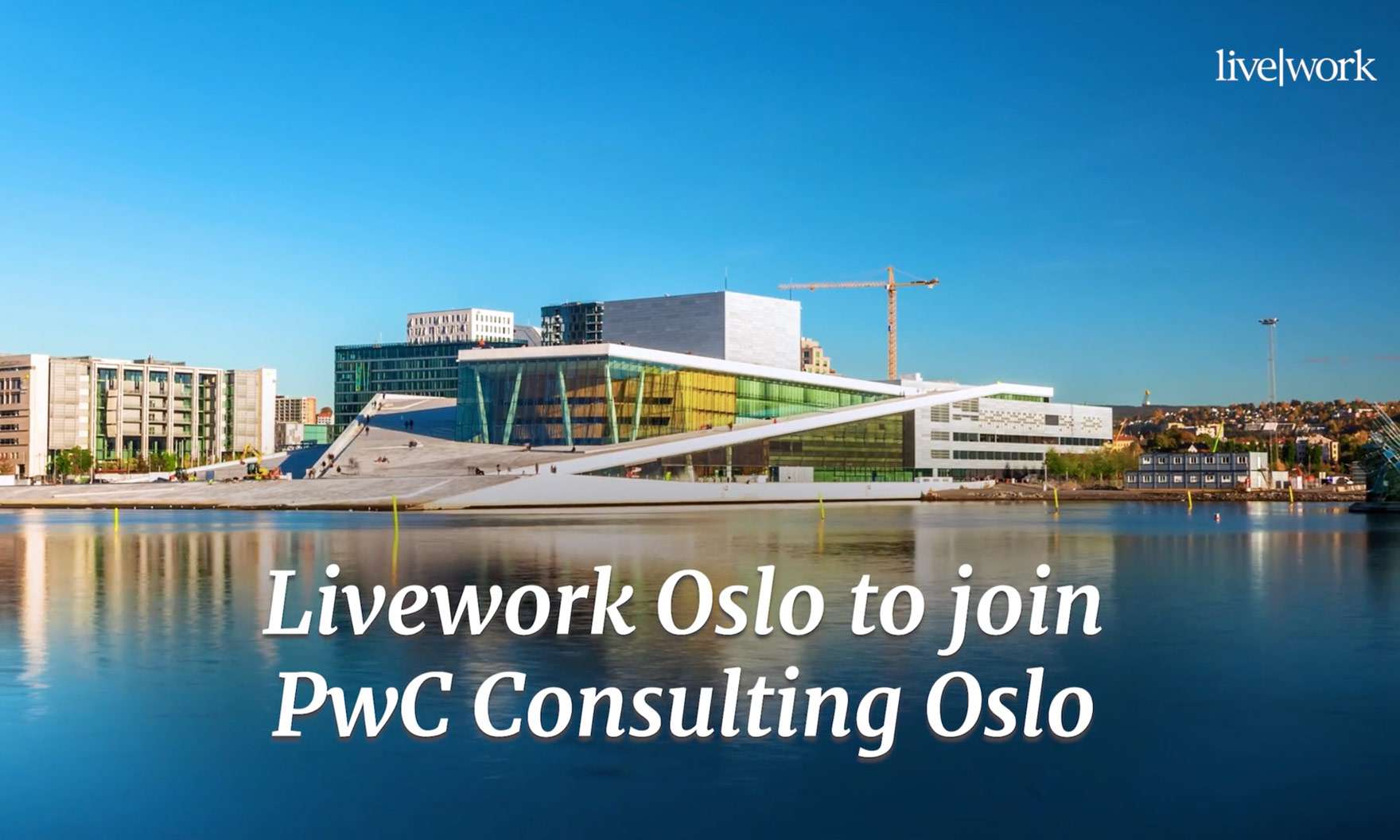 Livework Oslo joins PwC Consulting Oslo. Livework Group strengthens its independent growth potential.
On September 1st 2018 Livework Oslo and PwC Consulting Oslo will merge under the name PwC + Livework Norway and continue as a multi-disciplinary team designed to serve Norway's most innovative organisations. Livework Group with studios in London, Rotterdam and Sao Paulo – strengthens its position as an international independent service design consultancy.
As one team, "PwC + Livework Norway" will have the full capability to address Norwegian clients' most ambitious challenges, and offer executives a space to engage, inspire and move their teams forward in a full-scale Experience Centre at PwC's offices in Bjørvika, Oslo. PwC + Livework Norway can offer businesses and public sector organisations an approach that merges the strategic, creative and analytical skills needed to succeed in the Norwegian market.
Ben Reason, managing partner Livework Group: "We will miss the partnership and close collaboration with the Norway Studio. But we will be in a better position to grow as a leading International Service Design consultancy following this transaction. This will have positive impact on our capability to improve the lives of our clients and their customers."
Lavrans Løvlie, Partner of the new PwC + Livework Norway: "The merger of Livework Oslo's Service Innovation & Design team with PwC in Norway will be news to many.  To us it's a natural continuation of three years of collaboration that has proven itself with our joint clients, and with both companies' teams. With Livework Oslo on board, PwC Consulting Oslo will enhance its position as a leading management consulting firm in the Norwegian market, with 350 highly skilled consultants."
As part of the transaction, PwC + Livework Norway and Livework Group have agreed that PwC + Livework Norway can continue to use the Livework name in their brand for the coming 3 years.
Key positions:
Lavrans Lovlie will become a partner at PwC + Livework Norway
Ben Reason continues as Managing Partner of Livework Group
Melvin Brand Flu continues as partner of Livework Group
Livework: designing better services since 2001
Livework is an international service design consultancy with offices in London, Rotterdam and Sao Paulo. We serve clients across the globe in all industries and geographies. At Livework we believe people deserve better services. These do not happen by accident, they need to be designed. That's what we do. We do it well because we have 17 years of experience with hundreds of clients. And we do it well because Liveworkers are people who are passionate about improving the way people live and work. We are Livework. We design better services.