Livework has always been committed to establishing and maintaining close relationships with educational institutions. This article has been written by the students of Politecnico di Milano, as part of a collaboration between Livework and the MSc Product Service System Design. The authors of this piece are Isabel Castro, Emanuela Cesare, Joán Contreras, ZiXuan Wang, Jiawen Huwang, Tai Xiangkai. We are offering them a platform to share their work with all of you! Happy reading.
An asset-based perspective to address health inequalities of minorities
Historically, access to quality and affordable healthcare has been one of the most critical issues faced by minorities. This issue is largely due to a lack of understanding amongst healthcare practitioners of the particular needs, characteristics and culture of their minority patients.
In this article we explore merging the holistic and integrative approach of service design with the logic of autonomous design theory. The result is a shift from need-based actions to an asset-based approach, identifying and leveraging what communities already have rather than focusing on what they lack.
Challenges faced by minorities in the healthcare system
Regardless of where we live in the world, when we talk about minorities and healthcare systems, a few common words come to mind: marginalisation, weak life conditions, poor accessibility and greater inequalities.
Minorities at large tend to mistrust official healthcare channels and rely on their own networks due to inappropriate, or inadequate communication with healthcare providers (1,2). Some examples? Poor mastery of the local language, low digital literacy and complex medical terminology tend to diminish minorities' confidence. Likewise, healthcare practitioners cannot break down these barriers because of poor cross-cultural education in training.
How can we create a system that responds to minorities' needs?
The author Arturo Escobar (2018) talks about "autonomous design", referring to the local design practices that take place inside communities. Focusing on what communities have, rather on what they lack, helps to boost their own capabilities.
 Autonomous design aims to mark the shift from need-based actions to an asset-based approach, fostering a design practice that utilises a community's own assets and their understanding of challenges without external intervention. As an example, instead of imposing standard industrial productivity processes within a community, we can take notice of their existing skills and knowledge in the production of artisan products. Accounting for their skills and expertise in the processes we design can lead to greater overall added value, as well as ensuring a fit with their specific cultural context.
Given the power of autonomous design to leverage a community's own strengths, we saw it as a good contender to help address minority health inequalities. Moreover, in combination with a service design approach, the two practices could offer a solid set of strategies to help build a system based on existing assets. The key concept, then, is using the assets and capacities of disregarded communities to build a system that fits their needs and encourages their voice and culture to be heard.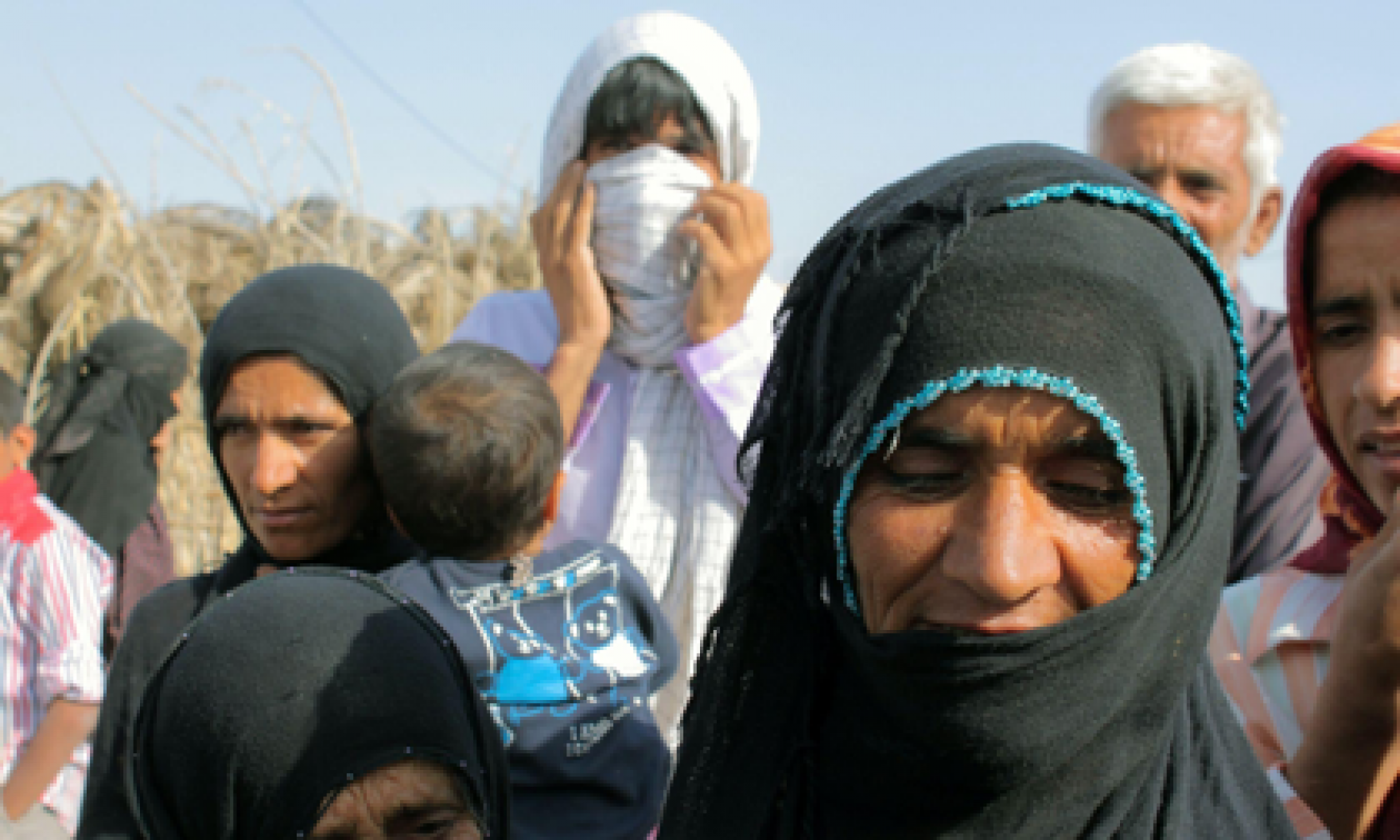 Service design through the autonomous design lens
Considering the existing theory of autonomous design and service design, we merge the two into what we call the autonomous double diamond model (Figure 1). It progresses through the following steps: 
1) Discover local assets: Switching from identifying what is missing to what the minorities have and can use.

2) Define assets to develop together: Identify their assets' strengths in relation to culture, human resources, goals, and aspirations.

3) Co-develop tools and services: Engage communities to find their own solutions. Designers can intervene as coordinators,

trainers and facilitators that empower people to develop tools and services for their own benefit. 

4) Co-produce long-term change: Drive design work towards locally-produced, constantly-evolving interventions that work for longer time spans and trigger long lasting impact.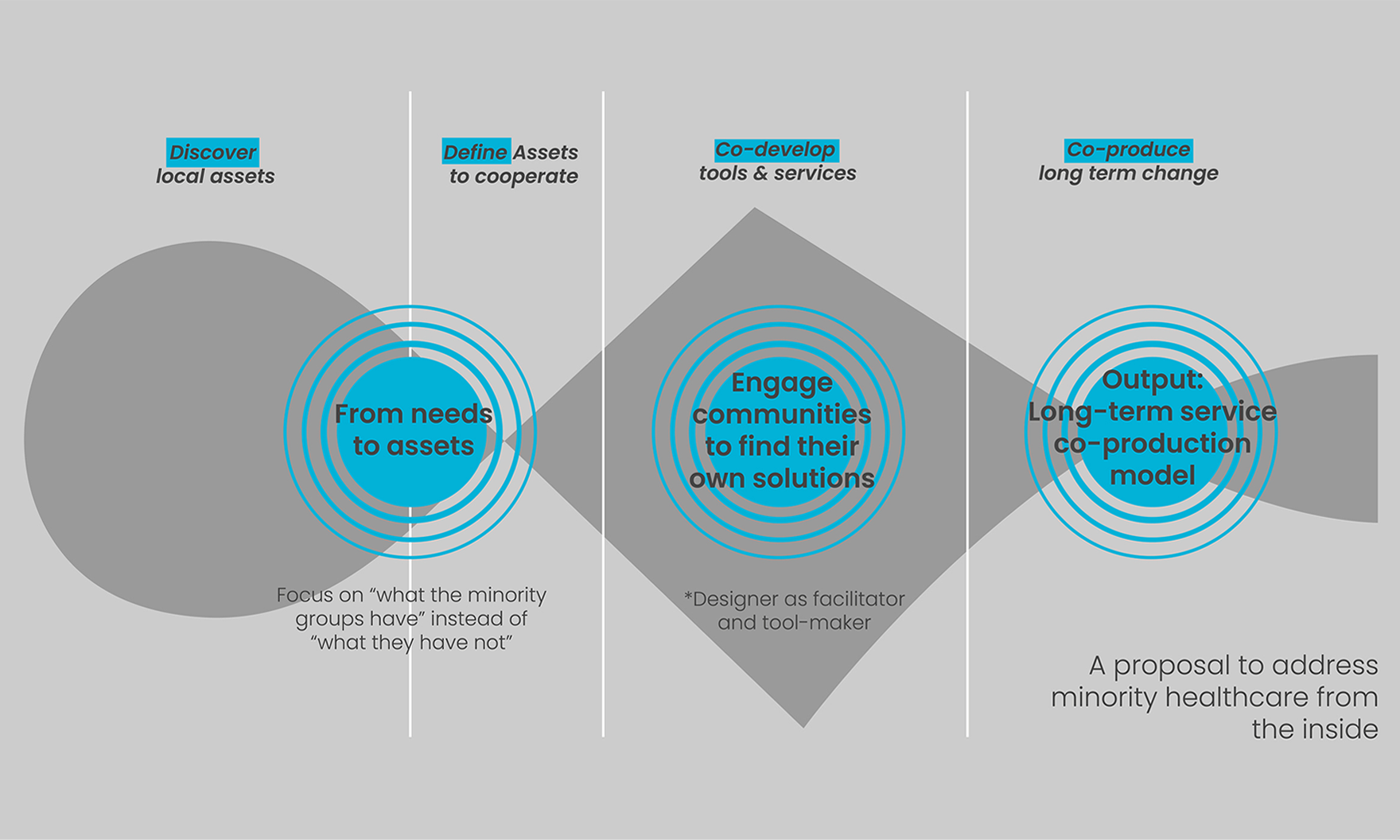 The Adolescents 360 project, carried out in Ethiopia by IDEO and the Society for Family Health Nigeria, is a remarkable example of how autonomous design nurtures service design and vice versa. In this case, the goal was embracing better family planning using financial planning as an entry point. By doing so, young couples were encouraged to establish their goals and the resources they'll need to have the families they desire, positioning contraception as a critical enabler to reach those desires. Strengthening access to sexual and reproductive health services and overcoming cultural aversions to contraception – by engaging with culture – enabled change.
It's important to consider that projects like these can require much time from planning to implementation, alongside continuous financial support, given potential challenges to engage and motivate local human resources.
A new challenge for designers
Now it is our turn. What if we as designers encourage the discovery of local assets and co-produce proper healthcare, as well as other services for minorities? What can we learn from minority groups and how might we empower them to action their existing potential?
In the future, we imagine healthcare systems that not only have better relations with minorities, but systems – and governments – that create opportunities for them. We imagine services that integrate and expand the scope of these systems, leading to overcoming prejudice, reinforcing empathy and helping minorities thrive without sacrificing what makes them unique.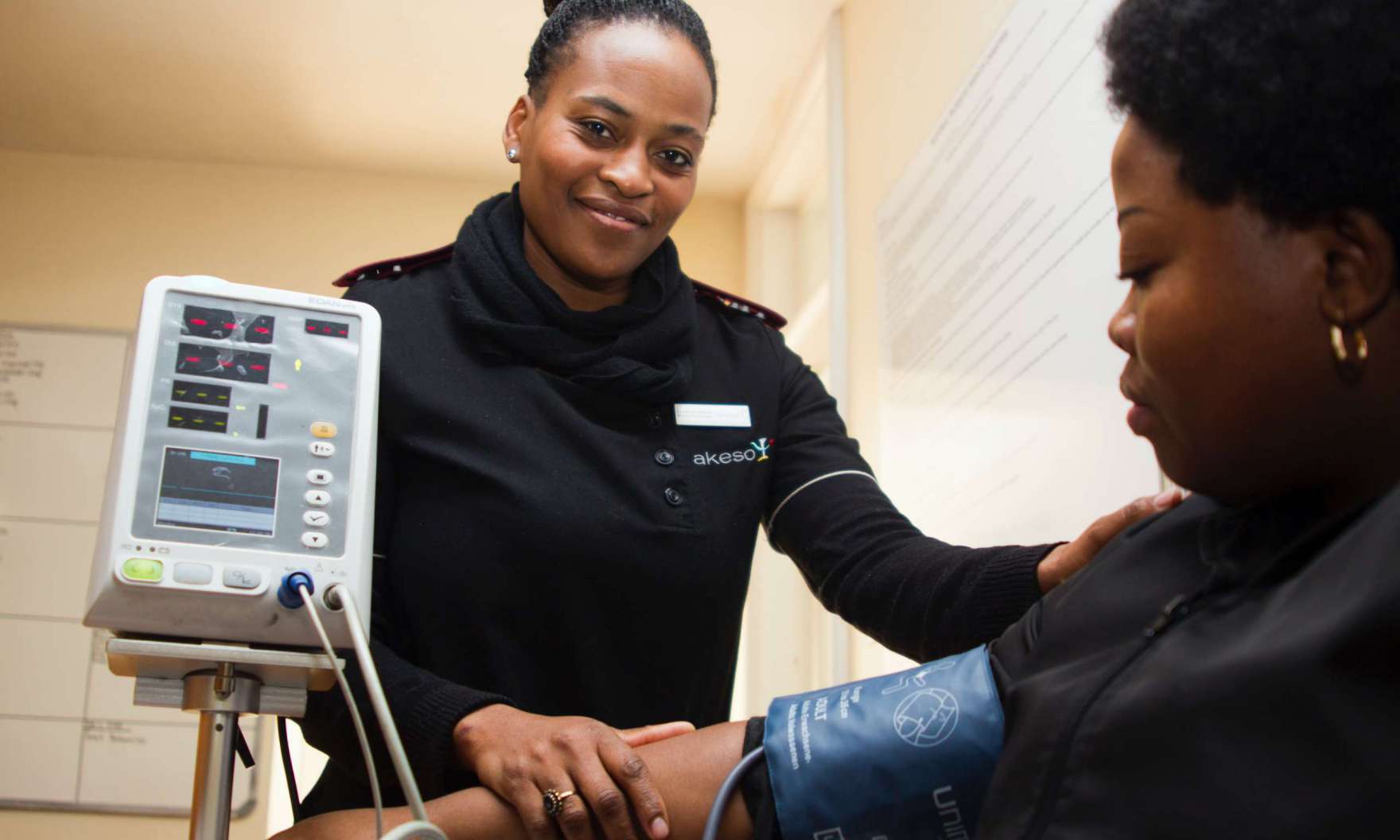 References
 Balezdrova, N., Choi, Y., & Lam, B. (2021, February 2). Relational identities: How service co- design can help improve the minority experience and becoming ourselves. ServDes.2020: Tensions / Paradoxes / Plurality. http://bura.brunel.ac.uk/handle/2438/22173
Greenwood, N., Habibi, R., Smith, R., & Manthorpe, J. (2014). Barriers to access and minority ethnic carers' satisfaction with social care services in the community: A systematic review of qualitative and quantitative literature. Health & Social Care in the Community, 23. https://doi.org/10.1111/hsc.12116