It's conference season in the world of service design. I attended Service Design Days in Barcelona, where I'm on the conference board, and have just returned from the Service Design Global Conference in Dublin. Time to learn, be inspired, meet informally with clients and share stories with the community. Here are some of my key takeaways on the state of the industry from the Barcelona conference.
Service Design Days: intimate and experimental
Let's start with Service Design Days in Barcelona. I was there to present our Amsterdam Red light district case, alongside our client Royal Haskoning DHV / city of Amsterdam and also to help Inge Keizer in my role as conference board advisor. It's a small-scale, inclusive conference that offers a great experimental environment for the exchange of ideas. This was the third time it's run and it's going strong, without having ambitions to become too big. I'm a real fan and we even decided to contribute a little more by sponsoring the beach party that was very much appreciated by the crowd!
The rise of eco-system design
I've always had an awkward feeling about service design's relentless focus on the customer alone. Customer needs don't always resonate with what the planet needs and it pays off to adopt a wider ecosystem view in addition to the customer-centric view.
John Thackara gave an engaging speech in which he explored this view further. He got the crowd tweeting when he said we should move from human-centric to life-centric design. This strongly resonates with the discussions we've been having in Livework on design for sustainability, mobility, energy and smart cities.
Humanising artificial intelligence
The conference was buzzing with discussions on how to keep AI human. There's a need to design technology that empowers and enables humans (rather than the other way around) in a respectful and inclusive manner. Idris Mootee of Idea Couture framed the Homo Deus discussion on how to design with AI very well with some great storytelling. What I did miss, however, was a clear outtake in the form of guiding design principles, or do's and don'ts. Something to work on for the Livework team that is currently fine-tuning our thinking on humanising technology.
Adaptive Service design
My friend Sarah Drummond from Snook facilitated a great workshop on how to adapt your service design approach to an organisation's maturity stage.  Providing guidance on what's 'fit for purpose' rather than bombarding clients with more than they're ready for. Discussing it, later on, we concluded that service designers tend to think in terms of a client's 'service design maturity', but it's not necessarily service design our clients are trying to mature in. For them, it's about their capability for innovation and creating impact through a better customer experience. Here's my presentation on that topic from last year's conference.
Service design for sustainability
Bas Raijmakers and Geke van Dijk from STBY ran an interesting workshop on the #cleanenergychallenge that 'What Design Can Do' is organising in 5 major cities across the globe. The main outtake was that there's an enormous amount of work the service design community can do on sustainability in partnership with technology experts. The key is designing for behaviour change, designing for adoption, designing for ecosystems, and replacing products with services. Much more to follow on that.
See my tweet here, we got our hands dirty and did some ideating and prototyping.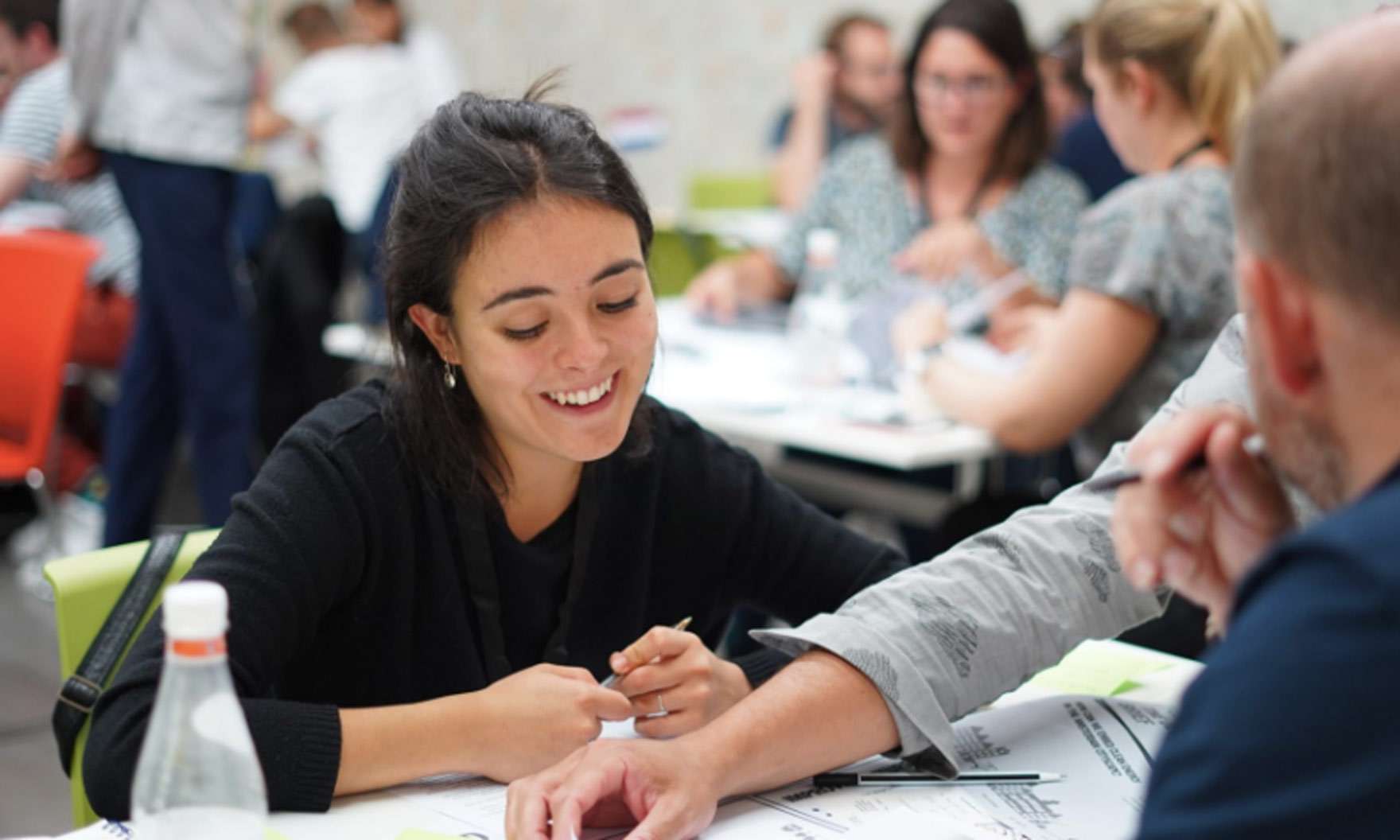 Service Design fast and slow
In some Livework proposals lately, we've been coining the notion of wavelengths in service design. A longer one to get the change embedded and solve the right problems, and a shorter one to arrive at tangible and visible results quickly. Andy Polaine of Fjord shared our concern that with all the sprinting going on the longer wave gets forgotten. I'm proud of how Livework keeps trying to combine the two speeds, because so many sprint teams are solving the wrong problems or moving very fast without knowing exactly where they're going.
Focusing on the impact, not the tools
What I loved about Service Design Days Barcelona 2018 is that we talked about what to design better, not how to design it. We focused on the impact we can make through partnering with specialists and each other. We're designing for complex dynamic ecosystems and taking on the challenges that shape our collective future. After having spent way too much time listening to service designers talking about their tools and methods, their battle to be taken seriously by boardrooms, and whether to call what they do CX, SD or design thinking, this was hugely refreshing.