Service designers often struggle with the organisational changes needed to implement a service. So why not have service designers engage with people that study organisational change? With this in mind, PhD Candidate Frithjof Wegener organised an online workshop in collaboration with Livework studio and the Routines.Research.Community. Frithjof Wegener shares key insights of the afternoon with us.
"The goal was to bring together service designers, scholars of organisation studies, and companies interested in using (service) design for organisational change. With over 280 people signing up for the workshop, interest was high, both from academia and practice."
Prof. Brian Pentland (Michigan State Unversity, USA) introduced the concept of organisational routine dynamics, which highlights how processes in organisations change over time. "A key question here was "What shape is your work?", which resonates well with the various service design tools like blueprints and customer journeys. Visualising work helps people better understand their own work, and helps to redesign the work (e.g. a service) at a later time," Frithjof states.
Marzia Arico and Jan Koenders of Livework studio showed the audience how Livework uses service design to tackle organisational change and the role of routines in their work. The highlighted how an understanding of a service design agency's own routines and the routines at the client can help designing better services and even build capabilities for service design.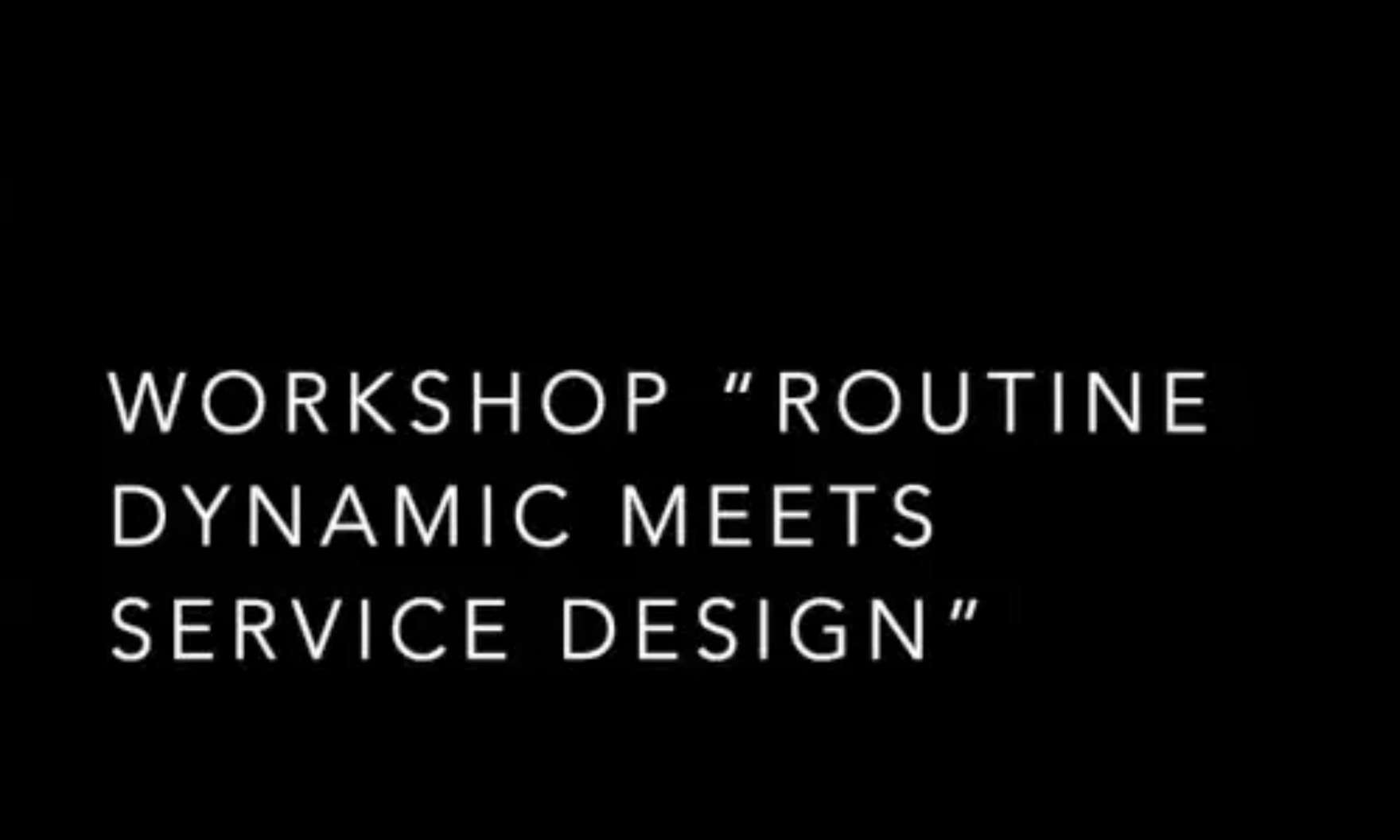 After lively roundtable discussions, some final take-ways of the day are:
"Cross pollination between academia and practice is hard work. But we keep trying, Because when it works, it's magic."
"Having a researcher, with no mastery of design, commenting on the shape of design work was refreshing. He managed to ask those questions we no longer even see. Being so close to the content."
"It was great to see how service design could help bring routine's dynamics' academic perspective into practical interventions in organisations and customer experiences"