As consulting designers, we work with clients in a wide and often unpredictable array of industries and sectors. A client could be anyone from a hospice care provider, financial advisors, a primary school student council, or a horseshoe manufacturer. And those are just the clients I've worked with since joining Livework last summer.
The complicated landscape
Many of the organisations – from public services to traditional manufacturers – are facing new challenges. Their customers are more demanding, they're subject to changing economic circumstances (competition or austerity) and there's new digital technology to exploit. These organisations are also finding that traditional businesses' methods may no longer be up to the task. More and more are looking to design, to address these challenges. Service designers are constantly working in industries that we're not familiar with and with businesses that are unfamiliar with design. So how do we solve problems we don't know about, in places we've never been?
Service designers as Professional Amateurs
The only way to apply the same approach to disparate, unknowable challenges is to be a Professional Amateur. You may think that's utter nonsense, but hear me out. We are professional, because designers are not magical artists that dream new futures into being. Design is a trade, and we've had years of experience honing the skills required to do the job. As professionals, we rely on our approach, ethos, tools and skill sets. This tried and true process gives me the courage to sit across the table from someone who's been performing heart surgeries longer than I've been able to write my own name. I will never be able to match their knowledge level. Well, maybe I could, but that's never been within scope. (Clients tend to frown on timelines lasting more than a decade.) Instead, I bring a new set of tools to their area of expertise.
When we worked with a horseshoe manufacturer with a 180-year history, the design process uncovered what hadn't even been considered yet. It's what prompted the CEO to say "Your method is able to get other information out of the Farriers than we have been able to get." During that process, the client's existing knowledge of the industry helped us know who to talk to and where to look. Our qualitative, in-depth interviews then got to the heart of the issues and helped us to understand not just the challenges their customers faced, but why it was important to solve them. Our outside in approach meant these questions weren't the ones typically asked in previous market research.
But we don't start from square one every time. We also bring our experience in understanding services, systems, people and behaviour. As service providers ourselves, it's in our bones. We know the fundamentals of delivering a good service, regardless of the industry. We apply this experience in adjacent spaces and take inspiration from seemingly disparate areas to create richer service solutions.
So why the Amateur?
The Amateur element comes in when we are applying this skill set to a new challenge or industry. Amateurs aren't afraid to learn from new people, set aside their assumptions and approach things with a fresh pair of eyes. Very importantly, they are eager and optimistic and certain there is always a way to make things better. Service designers are amateurs in the sense that we have fewer biases in a field. We don't know how it's "always been done" so we're free to imagine new ways of doing whatever "it" is. We're Professional Amateurs because we're very good at being new. It's the simple (and often uncomfortable) questions that unlock bigger, more profound answers and lead to real impact.
The opposite of the amateur is the jaded old timer. Set in their ways, frustrated and burned out from years of trying to improve their work and getting nowhere, pessimistic and counting down the minutes until their pension kicks in. They think in the short term. A new comer's perspective focuses on the long term. Maybe it won't be better today, but we can make the push that starts the wheels turning for tomorrow.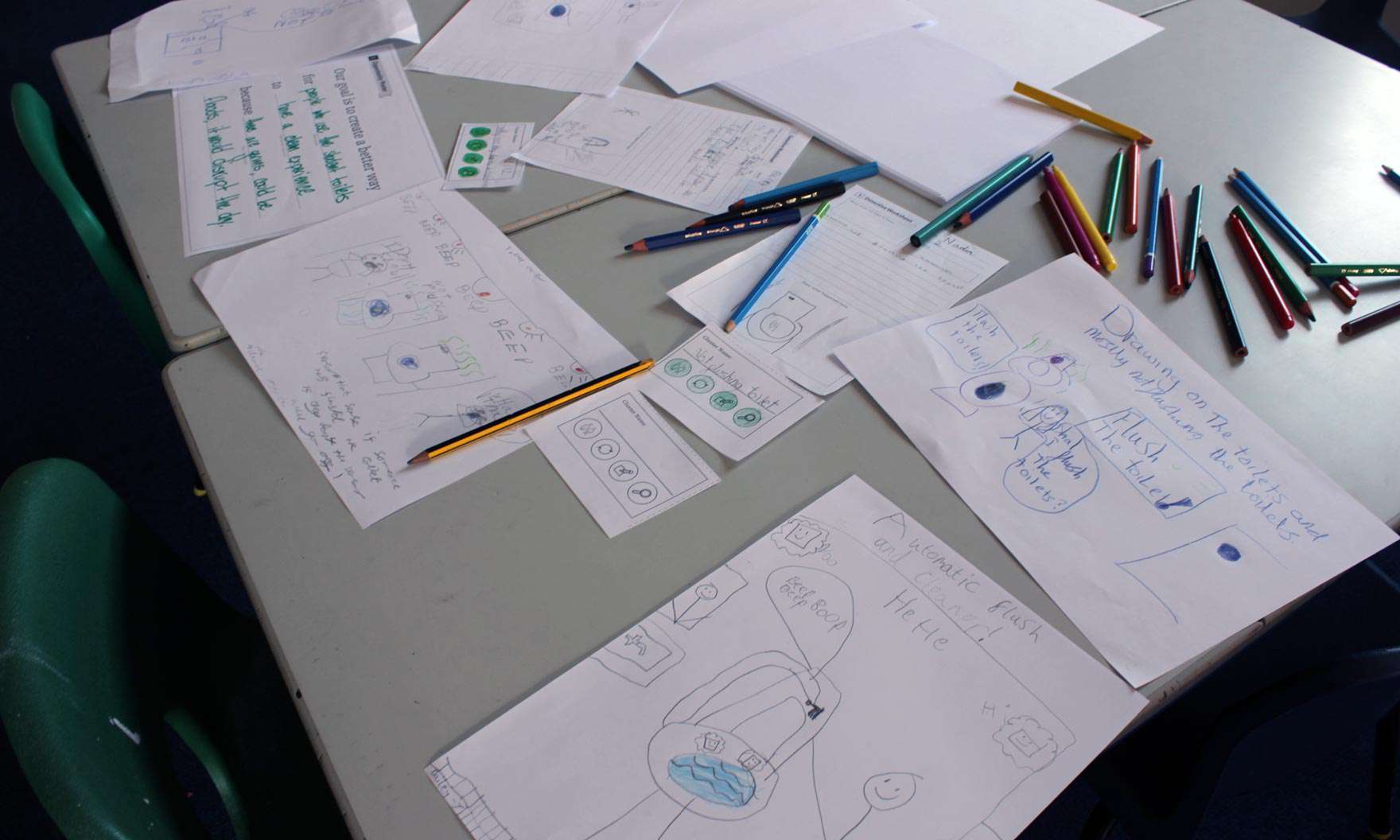 Learning from the outside in
Being a consulting designer (or agency, or studio-based, choose your label) means that the source of my projects is pretty unpredictable. I happily admit that this was my selfish reason for entering the field because I am, like many service designers, an enormous nerd. There aren't many other professions that let you interact with such a diverse group of people.
I've had the opportunity to learn from widest cross section of humans. They've ranged from a structural heart surgeon explaining how he communicates with colleagues to an eight-year-old with very specific concerns about the state of the student toilets. Our goal as designers is to really understand their experiences. We go beyond sympathy for their frustrations to trying to empathise –  to really feel what they feel –  or at least understand why they feel that way. Approaching the situation with a blank slate means we can learn what the real problem is, not just confirm our assumptions.
New environments let us learn loads. But even after working as a designer in healthcare for years, there is always more to learn. We add further nuance and update what we already know. Farriers and surgeons both have contextual differences within their fields. Just because I know how a racehorse is shod in the UK doesn't mean I know everything there is to know about a jumper in New Hampshire. You have to talk with the people and meet them where they are.
Each project adds to the pile of knowledge we have about how the world works. Which, let's admit, is changing faster than I can type these words. Combining fresh knowledge with a tested process allows us to face bigger challenges in new industries and organisations. By being open with our approach, and adopting a new-comer's attitude, we can help shape the world ahead of us. By thinking in the long term, we can try to do so without creating too many new problems along the way. Balancing two mind-sets, professional and amateur, can be tricky some days. It's impossible for anyone to remove all their biases. But this is the only way I've been able to explain how one discipline can be successful in so many different sectors. It's the balance in old skills and new knowledge that works best.
I'm always interested in testing this in new fields. If anyone reading this wants to talk about the service design of space exploration, you know where to find me.