We love a challenge at Livework - and when it's meaningful, even better. Over the last six months, Livework has been working with the Restorative Justice Council to explore the challenge of how to better support young victims of crime.
Justice that drives down crime
Restorative Justice is the name given to the process of bringing the parties involved in crime together to explore reconciliation or closure. It is the side of justice we all hope for as when successful, it humanises and heals. It also demonstrably works on reducing crime and the long-term adverse effects of it. Studies show a lower rate of reoffending for those who took part in restorative justice as compared to other practices and both victims and offenders report positive views on the process. There's also a clear overlap between young people being victims and perpetrators if they're not adequately supported post-event (eg a victim might decide to arm themselves with a knife and end up committing a crime as serious as murder in their bid to feel safe). Ensuring that young people are aware of all the services available to support them can drive down crime rates in very real terms.
Overcoming fear and stigma
However young victims are often hard to engage in restorative justice. The idea of meeting someone who has harmed you is hard for anyone and especially young people. Also there is a stigma to being labeled a 'victim' so labeling a service that way is unlikely to increase uptake. Add in justifiably protective parents and the restorative justice process faces an engagement challenge.
Understanding the challenge and exploring opportunities
The Restorative Justice Council drew on its extensive relationship with Youth Offending Teams (YOTs) across the country to attend an initial workshop organised by Livework to explore how to better engage young victims. Prior to the day Livework staff visited Hackney and Islington YOTs to better understand the challenges they face working with young people. This helped to provide an understanding of the present offer from YOTs and what opportunities could be developed to increase take up of services.
Discussing real world cases in order to imagine future possibilities
We started by ensuring we stepped into the lives of young people, discussing real cases that the team had been involved with. From this perspective we defined three problem areas; speaking the right language for young people, engaging their (worried) parents and aligning the system to what young people need and value. With these problems in mind a wide range of solutions were explored, synthesized and combined to arrive at a way forward. We defined a number of 'quick wins' that the Restorative Justice Council could take on with their Youth Offending Team partners. These were about better tactics for engaging young people in language and approach.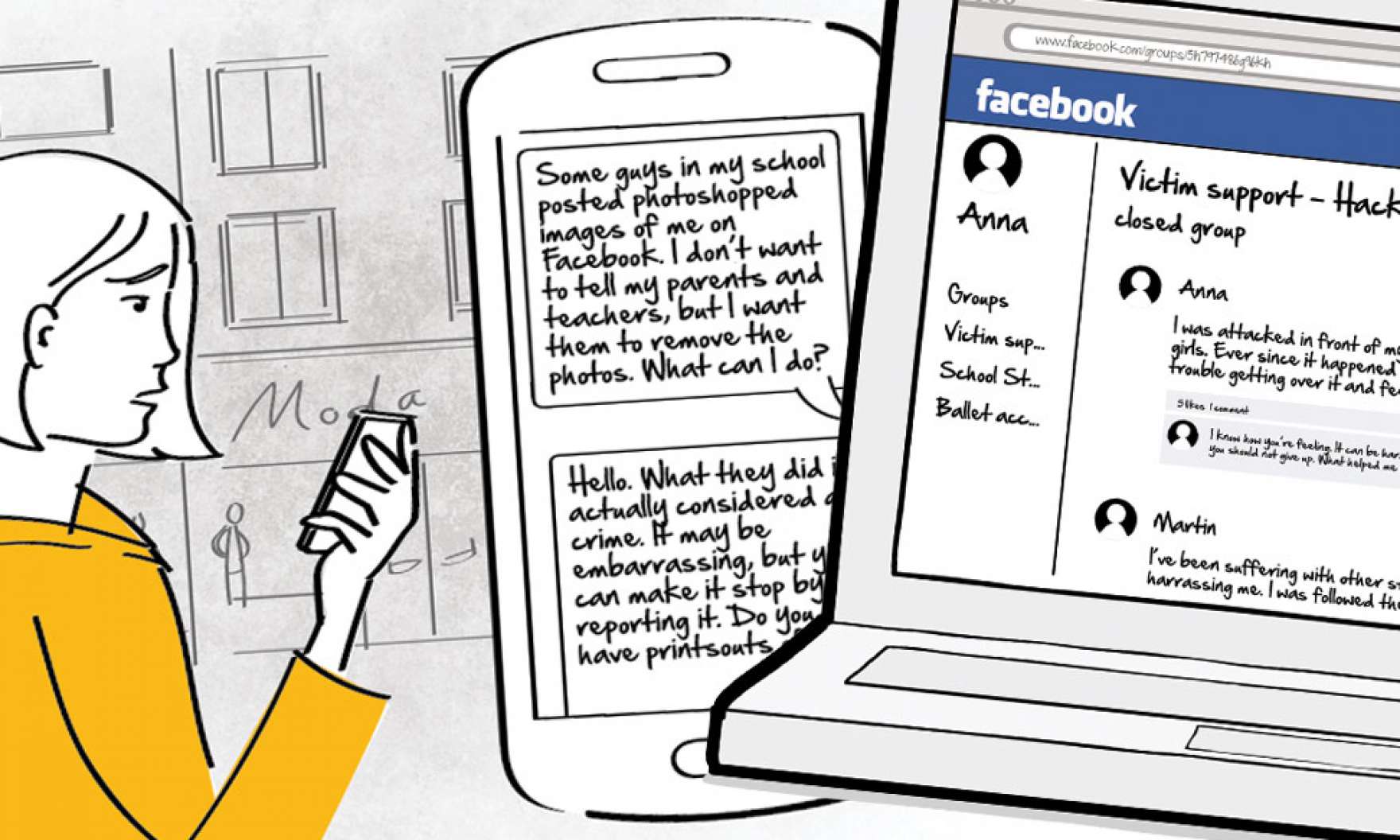 Digital could offer new ways to navigate the journey back to normal life
We also identified the need for better communication channels with young people through their journey and the potential value for better digital means to engage and support them. Finally we say that from a young person's perspective they are being asked to navigate a complex and confusing mix of service providers and bureaucracies that ultimately should align around their journey from harm to getting back to normal.
This second concept – for digital channels to engage and support young people felt like a real opportunity, but also a big challenge. This led us to bring together a different group to build on the idea. Working with social innovators, the Ministry of Justice, NESTA, the original team from YOTs and the RJC and two young offenders we came together to develop the concept further in a second workshop.
Next steps...
Over a productive, fast-moving morning we developed an amazing range of concepts and huge excitement. We now have the task of collating the work into a clear set of opportunities that we will pursue. Watch this space.
If interested please contact thais@liveworkstudio.com