Back in May I asked the question "whether, amidst all the talk of exit strategies, we ought not to be thinking about how organisations can re-imagine themselves in what the Economist calls 'this part-locked-in, part-let-out world'? But this question is only part of a larger debate that is starting to emerge – best characterised by the idea of 'Reset rather than Restart'.
And if in the post Covid world there is an opportunity for resetting how society works then we need to work out how this will actually be realised. In short – if we're to reset, then we need to redesign."
And now at Livework – we're doing exactly that…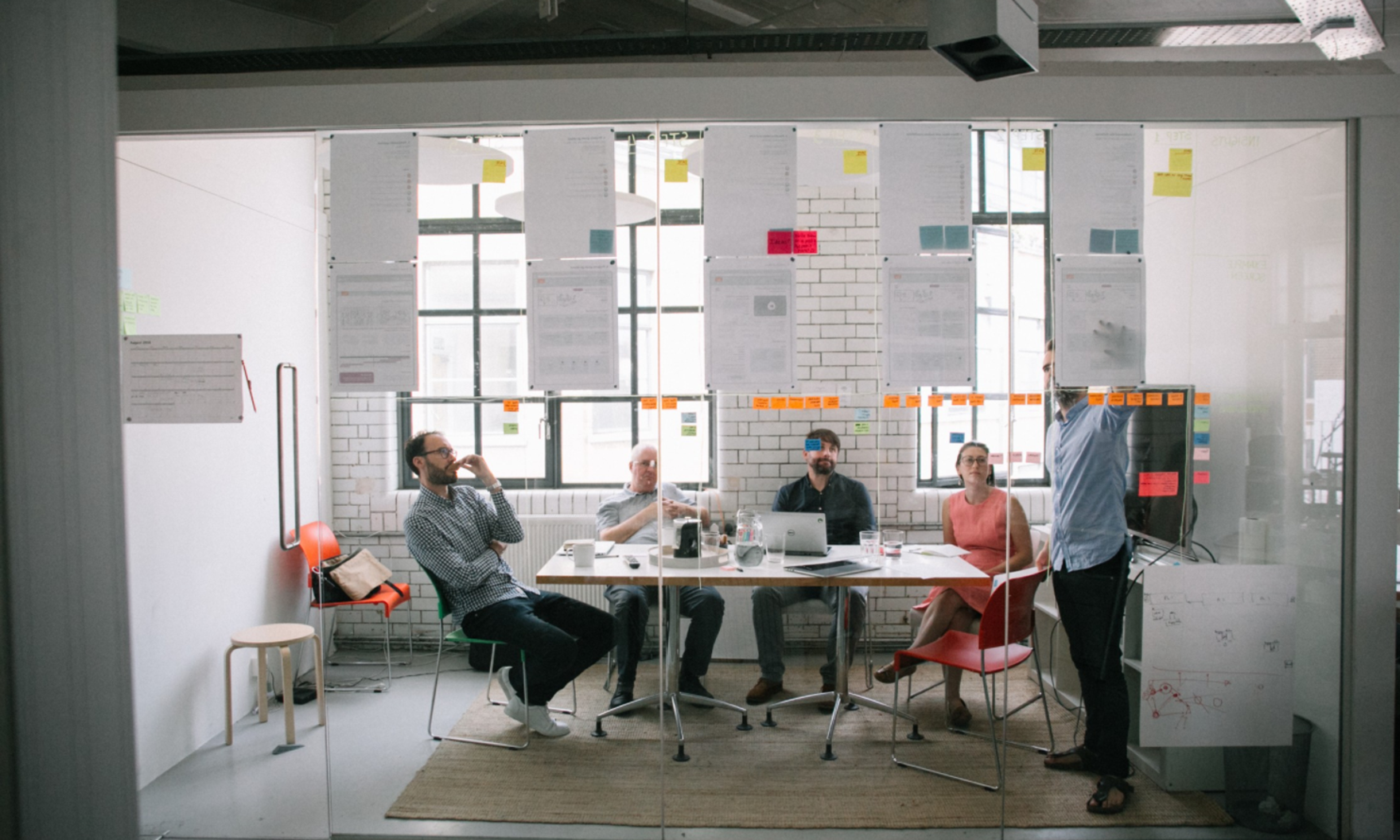 Changing the way we Livework
We've taken the plunge, bitten the bullet, and done the deed. Livework London is cutting free from its office space – to be replaced by a mix of hybrid, blended, virtual, agile, remote, real, and a series of changing places & spaces for the foreseeable future.
In effect, we're becoming our own guinea pigs and experimenting with how the workplace could work most effectively during and post the pandemic. Like the chinese word for crisis (危机, wēijī – wei – danger and ji – opportunity) we're using these uncertain times as a real opportunity for change.
Practicing what we preach
And whilst this is very much the same as thousands of other organisations are having to do, because we are Service Designers we're trying to practice what we preach – and design it. When the pandemic is over we're not going to restart, or even reset – we're going to have redesigned the way we work and with it what the post pandemic hybrid office could be like. We're consciously designing it, rather than having it all decided by some remote IT department or board of Directors.
The obvious and not so obvious challenges
Obviously we know what a lot of the challenges are: having/not having a dedicated work space at home, a lack of face to face interaction, too much screen and too many remote meetings, not enough serendipity & community, and potentially more inequality & vulnerability.
The key is how we consciously address these and design for them to work better. The answers to some are obvious – but to others, less so.
Practicalities of working with a fully remote office
There are answers to practical questions like 'in what location will Liveworkers be taxed?' – the home where they are working or the notional location of the office they are working in? Where will we have client meetings when such things are allowed again? Always at the client location, or do we rent some collaborative space for each meeting as appropriate?
Designing the experience of a remote office
Whilst some of these can all be worked through easily enough (we assume), the answer to some of the other challenges are much more nuanced and as yet undefined – no one has really worked out an answer.
What should we do about having an agile, mobile, temporary, and non-permanent 'location'? Should it be 'officey'? Does it have to be a predictable WeWork kind of environment with the de rigeur ping pong table and sofas, or could it be better than that? Could it be more 'homely' and foster a greater sense of community and collegiate feeling for the times when we do come together? Now that we've all been WFH through the pandemic – could we create more of a Livework 'home' rather than a Livework 'office' – or at least a hybrid home/office? Would it be a place for meetings and social events rather than desk working?
And when we're not in our new 'home' (wherever that may be), but continuing to work remotely, how do we foster that sense of community in the workplace and how do we not lose those moments of serendipity?
What's been working well for us during the pandemic
And we've discovered that some things work better than others. We now have different rhythms and modulation for meetings – like not scheduling them back to back but having screen breaks between them. We like to change things around so that our social meetings are more varied, and don't become a chore. We like to 'design in' physical interventions for meetings – like sending colleagues surprise parcels in the post that link to the theme and purpose of the meeting. It provides a real difference, and a real tangible touchpoint, as well as a sense of fun, anticipation and excitement.
More transparency
At the start of the pandemic we needed to have much more transparency and frequency over the management figures and triggers that relate to the financial health of the company. This has been a real improvement – not just because of the very welcome transparency, but also because it has fostered a greater sense of sharing across the different teams. During the first lockdown we had a company-wide meeting every week to go through these – called Pulse  – to check the temperature of the company. The frequency of these has lessened now but the transparency is here to stay. And that can only be a good thing.
Focus on wellbeing
We've also undertaken home working-space assessments to see what people's needs are to improve their remote working situation. This could be a second monitor, a new headset, or a bluetooth keyboard and so on. We've also implemented regular deliveries of stationery (and chocolates) all designed to help make working at home easier for people. And we regularly have office-wide wellbeing check-ins specifically to see how people are coping with Covid restrictions.
Remote workshops
In terms of remote workshops, we know they work very differently to face to face ones. They require much more preparation (both by the facilitators and the participants) but if done well they can in many ways be better, and much more productive than the old style ones. In fact there are already a whole lot of benefits we're realising – whether it's more immediate and permanent documentation of the output from a workshop, the chance for quieter participants of a workshop to have their say with the remote meeting 'talking stick', or the more democratic level playing field between all participants (whether client or supplier, in the room or dial-in), or just a much more demotic, less formal, and more down to earth feel to meetings that are more about substance than ceremony.
Water cooler serendipity
But 'what about the 'water cooler' moments?' I hear people say. Much has been written recently about the lack of serendipity because of remote working. I'm not sure I ever had any great serendipity by the water cooler, and I'm pretty confident that an awful lot of 'water cooler moments' were quite pedestrian conversations about the weather or the journey into the office.
To be honest, I've always found a huge amount of serendipity online, on Slack. In fact just last week I was discussing one of the physical intervention tasks we had with colleagues and it opened up a whole serendipitous conversation completely unrelated to the topic at hand. But I do get that we need those opportunities in our week – even if apart and remote – for the more tangential and discursive conversations to happen – it's just that they just need to be designed in and included, rather than designed out and forgotten…
Designing a new working experience
Once you take a very proactive approach to not just re-creating what worked before but take the time to understand what was good and what wasn't, and specifically design how the new hybrid work spaces should work and what they should feel like – in other words redesigning the work experience as much as the process and policy – then anything is possible. In fact it starts to be quite exciting. We're feeling this excitement at Livework right now.
We're on a journey
We also very much feel like we're setting sail into uncharted waters and don't know where we'll end up. We're not even sure how we'll know when we get there, but one thing we all know for certain is that we're just beginning the journey and it's the right one to be embarking upon. We'll keep you posted with how we get on.