Livework has always been committed to establishing and maintaining close relationships with educational institutions. This article has been written by the students of Politecnico di Milano, as part of a collaboration between Livework and the MSc Product Service System Design. The authors of this piece are Mildred Figueroa Carrera, Maria Lucia Carrillo Herrera, Valeriia Goncharova, Sayori Mukherjee, Shahrzad Habibiparsa. We are offering them a platform to share their work with all of you! Happy reading.
How can speculative design and service design facilitate digital transformation in healthcare? This article reflects upon digital transformation in healthcare organizations, and the role of speculative design and service design in creating patient-centered services. "Speculative Design generates futures that act as a catalyst for public debate"  - Dunne & Raby, 2013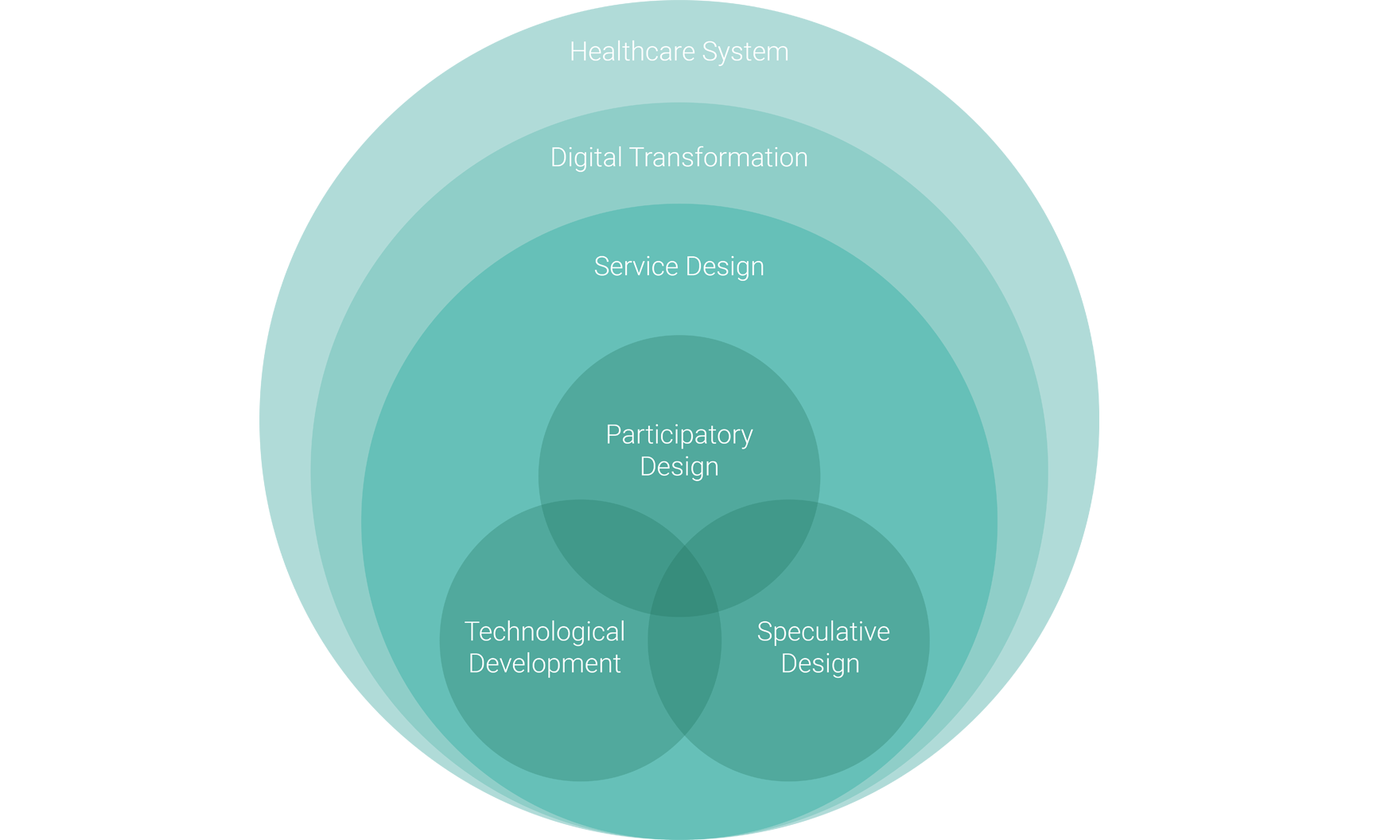 Different perspectives for healthcare innovation
Healthcare institutions are providers of the most necessary services, which impact directly on people's quality of life. For this reason, there is constant research aimed at this sector, especially in the digital field, that has led healthcare services to undergo a process of digitalization. While drivers for digital transformation are often economy-based and mindful of workforce needs and expert opinions (e.i. doctors and researchers), the patient's voice is forgotten.
Speculative design can contribute to service design in healthcare by engaging different stakeholder's perspectives in order to visualize the experience through co-created narratives (Lupton, 2017).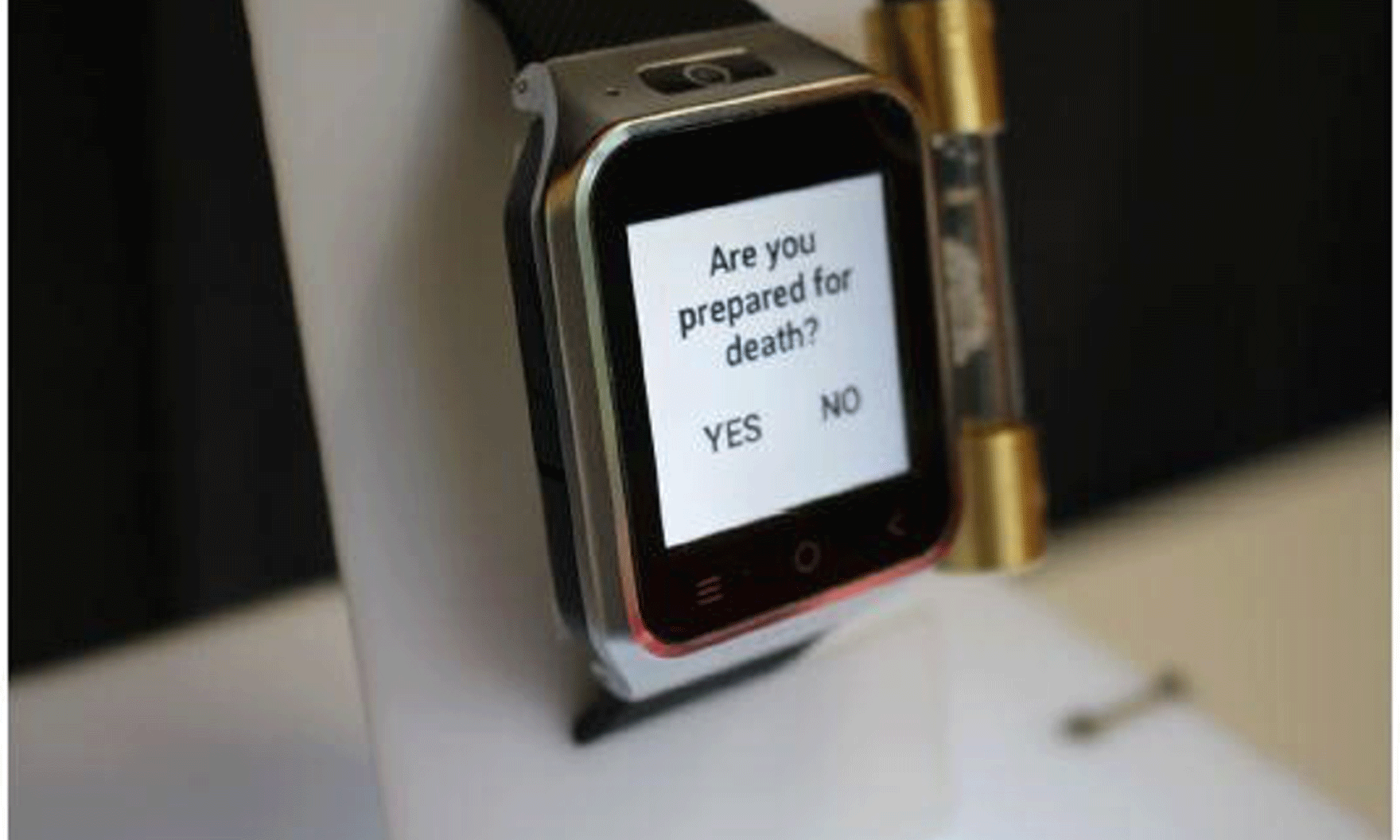 Participatory speculative design in the healthcare context
Speculative design refers to a practice of creating objects (called 'design fictions') inspired by possible future scenarios. The aim is to interrogate things we are used to through provocative questions, which help us to reflect about the possible implications of technology.
When participatory practices are applied alongside speculative design, collaboration with potential users allows us to grasp more varied perspectives. We will call this approach participatory speculative design.
In the context of healthcare services, this approach can help us envision concerns derived from technological developments. A workshop case study run by Tsekleves et al. 2017 explored a daring question: What if there was a self-euthanasia service? The prototype was a wearable product housing a deadly poison. This prompted a debate about requirements and broadened the participant's perspective regarding self-health, ethics and policies.
A holistic vision for digital transformation in healthcare
The future of healthcare digital transformation is difficult. It must consider different stakeholders, their needs, fears, concerns, expectations and desires. Researchers, doctors, health workers, institutions and patients are all affected by the process of transformation.
For instance, advancements in devices that monitor your health could help to self-administer primary health services at home instead of hospitals. Nevertheless, ethical concerns about data, access to technology and system failures remain complex issues.
Participatory speculative design's depiction of story-based scenarios through fictional services helps to visualize these complex issues and concerns (Harwood et al., 2020). Incorporating participation allows patients and healthcare workers to relate with digital innovations and discuss the limits of technology.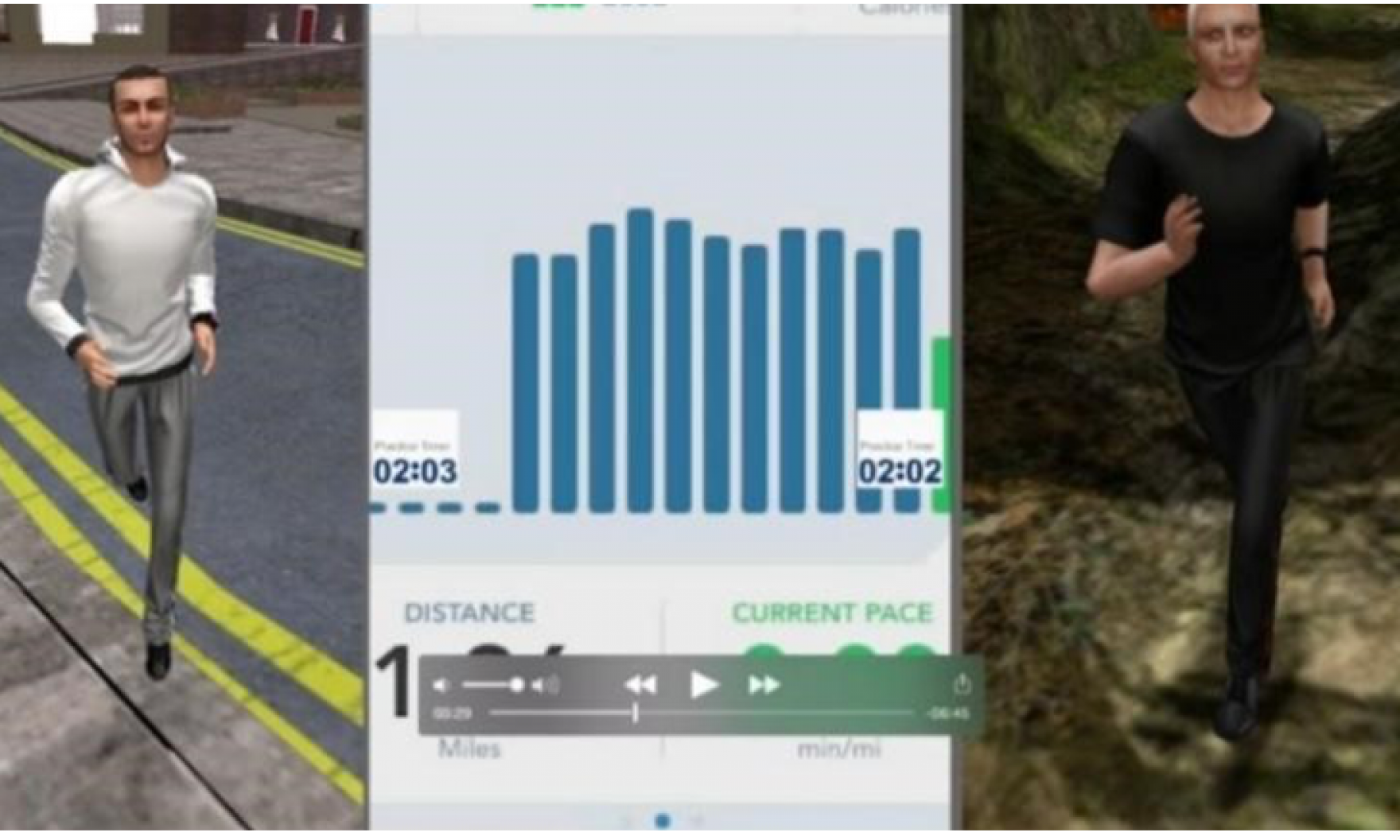 A potential to challenge medical care as we know it
Integrating technology in healthcare organizations raises questions around ethical concerns, cost-effectiveness, and distribution inequality. The combination of participatory speculative design and service design could be useful to envision concepts and dilemmas surrounding technological developments in healthcare. It brings workers, institutions and patients to the same level, fostering an exchange that can identify gaps from various angles within the system. This combined approach has the potential to challenge what we know today as medical care.
Questioning health services through participatory speculative design can enable policy makers, pharma and technological companies to avail much clearer insights about the implementation of future technologies.
References
Dunne, A., & Raby, F. (2013). Speculative everything: design, fiction, and social dreaming. MIT press.

Harwood, T.

,

Garry, T.

and

Belk, R.

(2020), "Design fiction diegetic prototyping: a research framework for visualizing service innovations",

Journal of Services Marketing

, Vol. 34 No. 1, pp. 59-73

Loy, J. and Haskell, N. (2018), "Future care: rethinking technology enhanced aged care environments", Journal of Enabling Technologies, Vol. 12 No. 2, pp. 91-100.

Lupton, D. (2017). Digital health now and in the future: Findings from a participatory design stakeholder workshop. Digital health,3.

Pasman, G. (2016). Design Fiction As a Service Design Approach.

Pau, S. S. T., & Hall, A. (2021). New spaces for Healthcare futures studies: Connecting existing theory to deeper participatory practice. Futures, 126, 102689.

Reay, S., Collier, G., Kennedy-Good, J., Old, A., Douglas, R., & Bill, A. (2017). Designing the future of healthcare together:

prototyping a hospital co-design space. CoDesign, 13, 227 – 244.

Tsekleves et al., E., Darby, A., Whicher, A., & Swiatek, P. (2017). Co-designing design fictions: a new approach for debating and priming future healthcare technologies and services. Archives of Design Research, 30(2), 5-21.

Tsekleves, E., Yong, M.H., Lee, C.A., Giga, S., Hwang, J.S., & Lau, S.L. (2019). Rethinking how healthcare is conceptualised and delivered through speculative design in the UK and Malaysia: A Comparative study. The Design Journal, 22, 429 – 444. Vaajakallio, K., Lee, J. J., Kronqvist, J., & Mattelmäki, T. (2013). Service co-design with the public sector: Challenges and opportunities in a healthcare context. In 7th Conference of Include Asia. Retrieved October (Vol. 30, p. 2015).