Customers expect services to just work. However, services often don't, even when the source of frustrations is identified and is inexpensive to fix. Although customers may not scream out in pain, many insignificant glitches add up to a bad overall experience. Bad experiences lead to customer defection.
Reduce the gap between expectations and experience
Fortunately, a great customer experience does not have to be costly to design. The secret lies in reducing the gap between expectations and the actual experience – to a minimum. Many small customer interactions executed just right can create the perception of quality and result in trusting and returning customers.
Customers are happy to get what they expect
To make the customer feel special, businesses often invest in making one particular customer interaction stand out. In reality, most people simply appreciate experiences that are free of irritations. People will even be happily surprised when they get exactly what they were hoping for.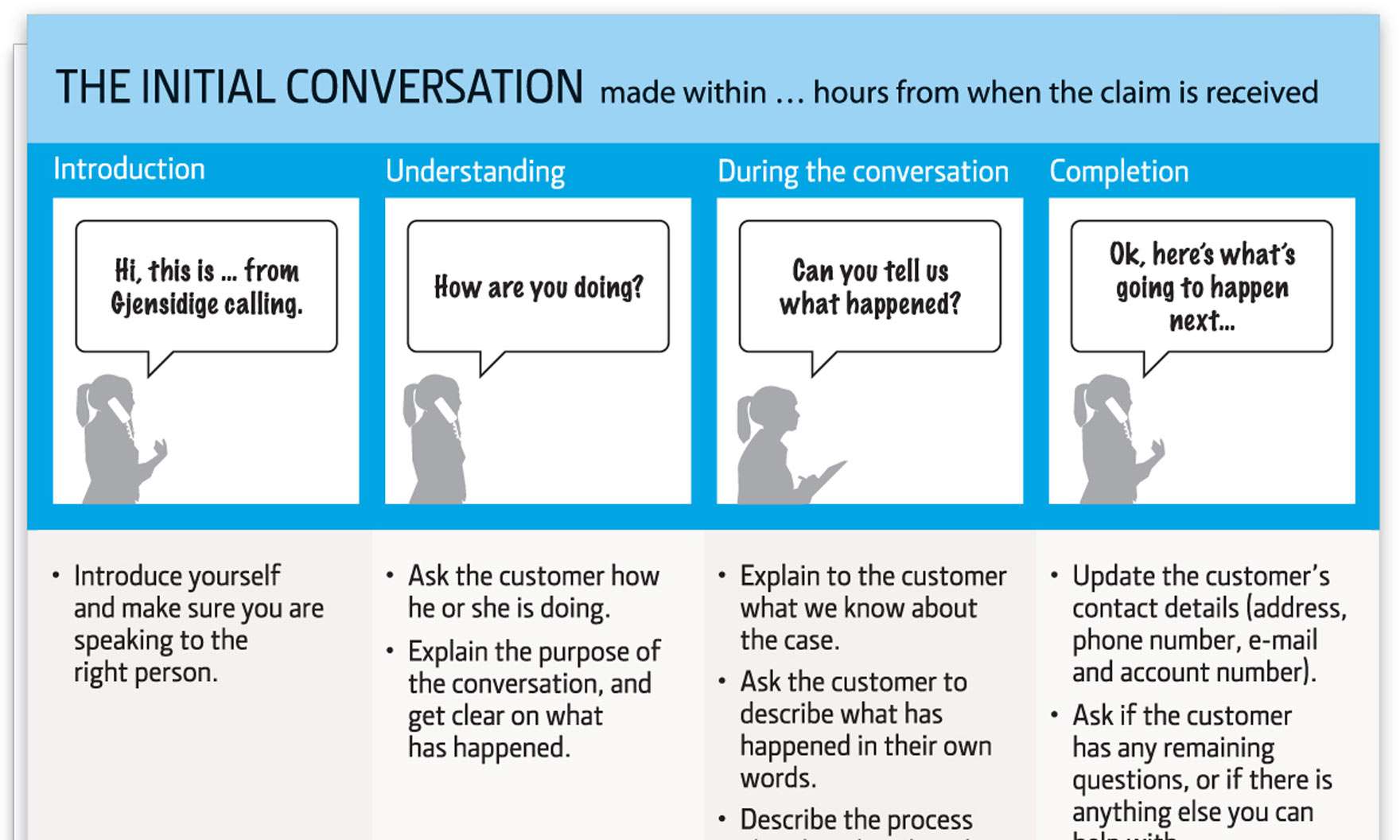 Inflated expectations create disappointing experiences
Great "moments of truth" can be destructive when they set a bar that cannot be matched by the organisation. For example, a great, personal purchasing experience can lead to a huge disappointment when the call center fails to provide personal service. At the same time, people will happily accept no phone assistance at all if it is clear that all service is done on-line, to make things as cheap as possible for the customer.
Consistency is the key to great experiences
The obvious secret is to set consistent expectations for every interaction a customer has with a business. The success of low-fare airlines is a case in point. They don't promise a rich experience, but customers value them because they get exactly what they pay for. In other words, a consistency and honesty provide for a good customer experience.
Surprise with the expected
You will expect most people to take an interest in your well-being after an accident, but you may not expect it from an insurance company? One of our insurance clients took this expectation seriously. A routine was designed to ensure that all call centre staff asked customers how they and their families were doing – before going through any details for a claim. By treating customers foremost as humans (and not as a policy number), the conversation could proceed in an atmosphere of trust. This led to shorter calls and greater customer satisfaction. Letting customers know you care makes a real difference to people – and it's an easy thing to do.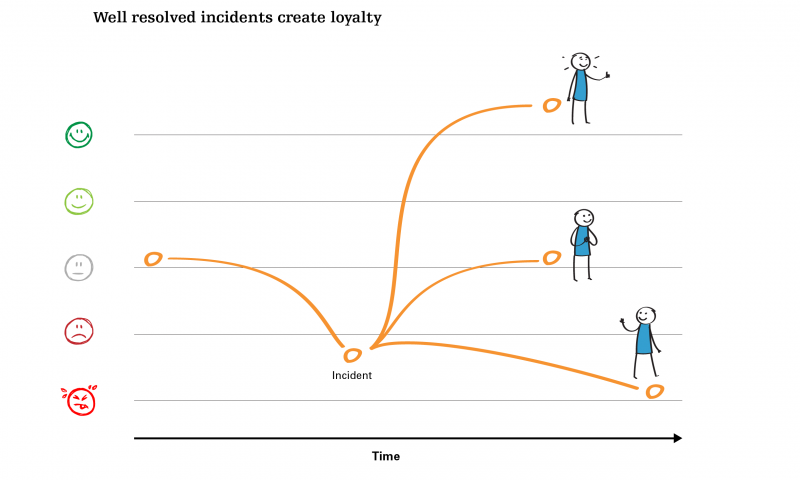 Mini story
Well resolved incidents create loyalty
Customers accept that product or service failures can occur. Perform above expectation by making them feel taken seriously while resolving their issue to their satisfaction and you are performing above expectation. Customers that have experienced a well resolved service failure are more loyal than customers that have never experienced an incident. Using incidents as an opportunity to construct relationships, contributes to customer satisfaction and loyalty.
Small changes, great impact
Seemingly trivial changes to a service or product can make a big difference to customers. Simple changes to processes and routines can help set and meet customer expectations in a trouble-free way. Meeting customer expectations results in great customer experiences. The kind of experiences that customers will promote among their friends and make them return, again and again.