As online shopping continues to grow, brick-and-mortar retailers can fight back with exceptional in-store and after-sales services that customers cannot get online. Such services include in-store staff offering expert advice and brand communication, and seizing every opportunity to assist customers in order to gain their trust. Retailers should try to preempt customer incidents as early as possible, which helps them secure the next sales.
More people are shopping online. Brick-and-mortar retail stores, in a bid to stay relevant, must offer an experience that customers can't get on the Internet. Fantastic in-person services at physical stores can create a customer relationship that lasts beyond a single transaction. After-sales services also opens doors to more upselling and cross-selling with customers.
After-sales customer experience
Retailers, both online and physical, tend to focus on creating customer experience between the moment customers are interested in your products and the moment they make the purchase. In fact, this is a relatively small part of the customer lifecycle. People actually spend much more time on using the products after the purchase, and retailers should also focus on this part of customer experience. The impact on bottomline could be significant.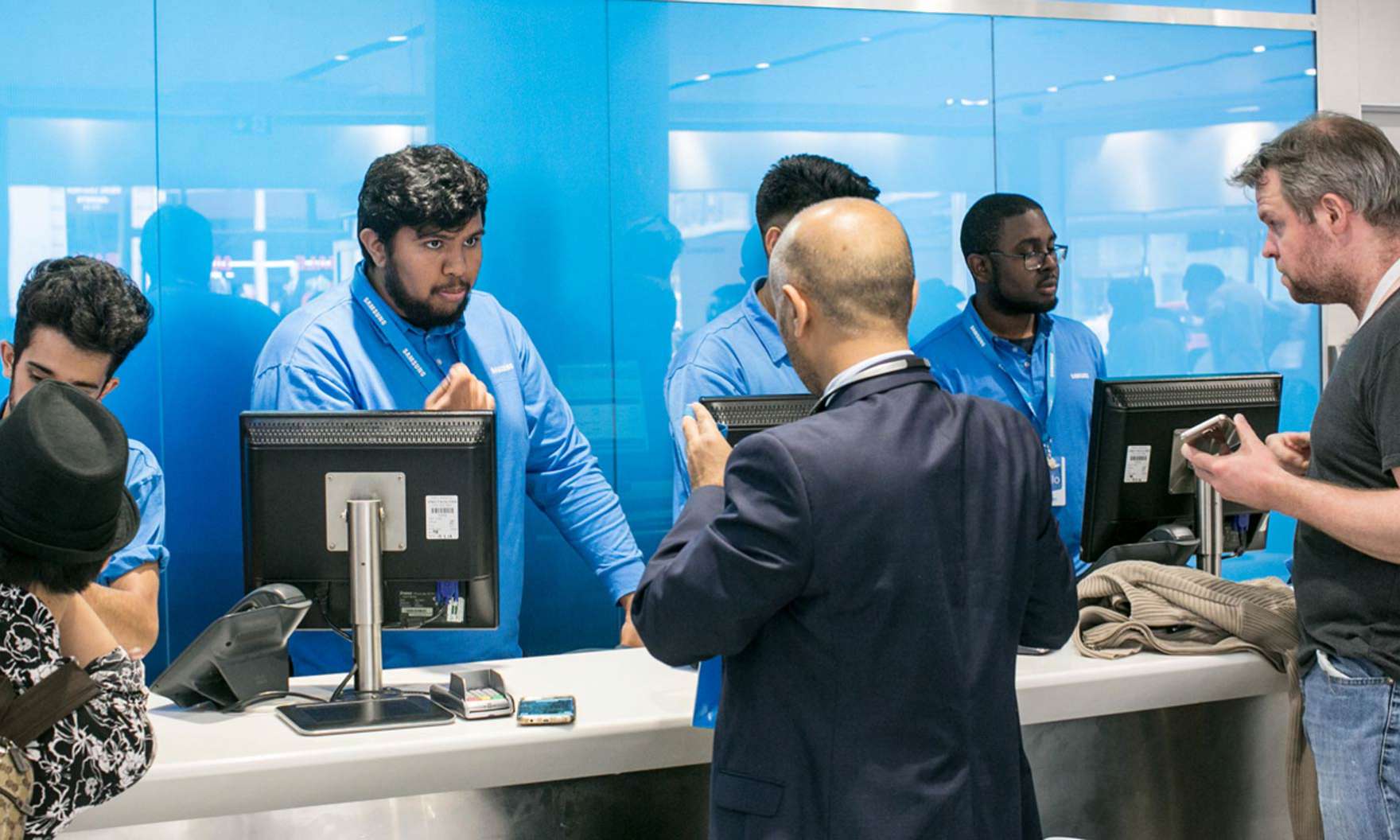 Embrace the online shopping culture
Many people visit physical stores but do not make a purchase there. They probably come in to see and touch the products and ask for advice, and then buy them online, sometimes even from a competitor. Instead of fighting this phenomenon, physical retailers should embrace the online shopping culture, and support customers to shop in the channels they prefer. Of course, try your best to convince them to stick to your brand while shopping online.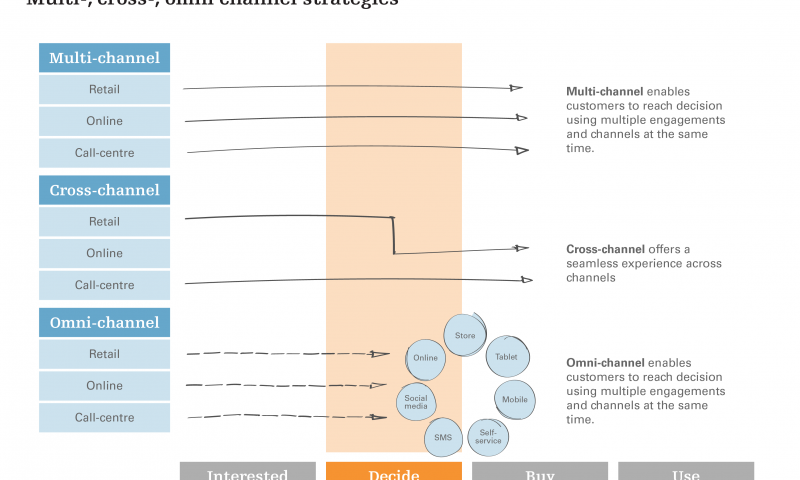 Mini story
Multi-, cross-, omni channel
Multi-channel strategies focus on engaging customers across multiple touchpoints. Often, each channel has its own strategy and is managed separately. Cross-channel strategies, however, allow customers to navigate various channels to complete a transaction. Omni-channel strategies further improve customer satisfaction and build brands by offering a consistent and integrated experience for their customers across channels, sales platforms and media.
Staff make physical stores unique
As technology and mobile payments facilitate self services even at physical retailers, it frees up staff to do something else – offering fantastic services!
In-store staff must be trained to provide expert advice on the products and services. Customers cannot get that online. Staff should also be trained to help customers complete transactions and navigate the channels, from websites and physical stores to call centres. Ultimately, staff are the representatives of your brand who directly communicate with customers. A good relationship built this way is likely to last long after the visit.
Show customers you care
Physical retailers must make sure customers are well taken care of after they leave the stores, and seize every opportunity to help them get the most out of their purchases. It is especially important for complex products or services such as a computer or a vacation package. Even as simple as a follow-up call or email helps reduce complaints and returns.
Retailers can make good use of customer data and their transaction history to build a stronger customer relationship. When a trust is established, customers are willing to share contact details with you, and are likely to listen to your next offer.
Preempt incidents early
Much of a customer experience is after the sales. Research shows that the majority of customer incidents can be prevented in the early stages of the customer lifecycle. Therefore, it is necessary to guide and assist customers to use the products or services as early as possible. Good customer experience also opens doors to more upselling and cross-selling opportunities.