Patients need all kinds of support, sometimes non-medical, to help them stick with the treatment until it is completed. Understanding patient experience during a treatment offers insights on what their challenges are and how to help them. Strategies that enable patients to cope better include helping them anticipate challenges associated with their treatment and devise a personalised treatment plan with doctors. Patient-focused solutions can leverage the network of pharmaceutical companies for wider adoption.
A treatment cannot produce its expected health outcomes unless the patient completes it. Oftentimes, patients need support to complete the treatment. Healthcare providers are working with pharmaceutical companies to improve patient compliance. There are services and tools on which doctors can rely to help patients succeed with the treatment.
Understand patients' challenges
Patients come across a wide range of challenges during a treatment. They feel worse before getting better, face social stigma attached to their conditions, do not have enough social support, or are not ready to adapt to the new routines due to medication. Deciphering patient experience provides insights on what causes their treatment to fail and how to help them.
Prepared patients cope better
Well informed and prepared patients are likely more successful with treatments. A strategy that prepares patients for the treatment can be created, after you know what their challenges are. Patients who anticipate and plan ahead of predictable challenges are likely to cope better.
Tools enable conversations
Doctors are always busy. Therefore, tools that can improve the chances of success of a treatment need to be simple and elegant. They should be designed to facilitate conversations between doctors and patients. This way, doctors can build personalised treatment plans that help patients address their specific challenges.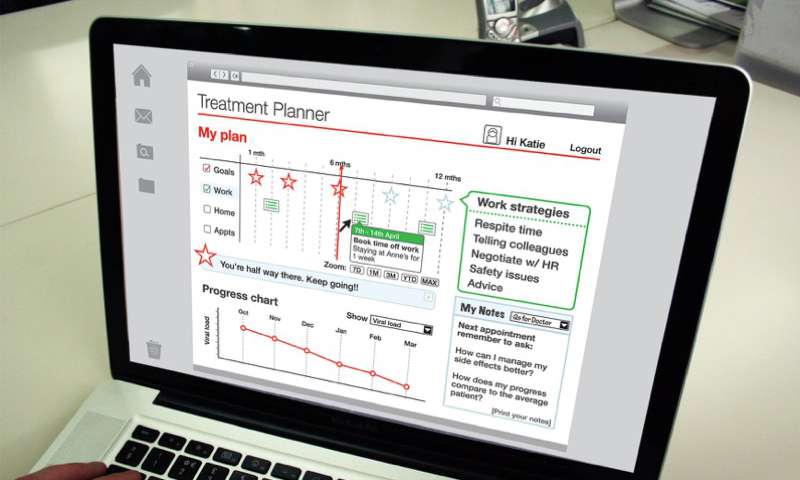 Mini client case
Janssen - The social side of medical treatment
The social side of medical treatment
Patients undertaking complex medical treatment risk failure due to their inability to cope with the stresses treatment places on their lives. Successful adherence to treatment requires pro-active management of predictable social hurdles – issues rising from employment, emotional stress, family needs etc. Treatments require a parallel care planning activity that can be enabled by service tools and practices such as illustrated developed for HepC treatment with Janssen. Client case
Non-medical solutions add value
Supporting tools and services are non-medical solutions that increase patient adherence and treatment success and generate positive health outcomes. Healthcare providers can develop these tools to support their patients, and differentiate themselves from competitors. Since these tools are not medical by nature, they are probably easier to develop and test, and have a shorter time to market.
Patient-focused solutions
Developing patient-focused solutions may demand a skillset different from developing therapies. The rigour of medical processes is essential to the development of services and strategies that build on patient behaviour and experience. The network and marketing expertise of pharmaceutical companies can help successful concepts achieve a much wider impact.