Take aways
Online services that make customers feel in control are highly valued.
Helping customers navigate complex processes improves satisfaction and loyalty.
Online experience should be designed around common customer needs and issues across channels.
Many online channels fail to let customers complete transactions comfortably just by themselves. It could be because there are too many confusing features, or it requires knowledge and expertise that customers do not have. Helping customers navigate the process increases customer satisfaction and opportunities to do more businesses with them in future.
When customers purchase or resolve an issue online, they often need a second or even third channel – such as calling customer service or swinging by a physical store – before completing the transaction. Therefore, understanding how online sales and self-service channels may create problems for customers is key to formulating better online and offline customer experience.
"Have you visited our website?"
Inquiring customers usually hear this question when they call the support hotlines or show up at the stores. They are frustrated by not being able to do what they want online, or by unclear instructions on the websites. These frustrations, oftentimes, can be prevented.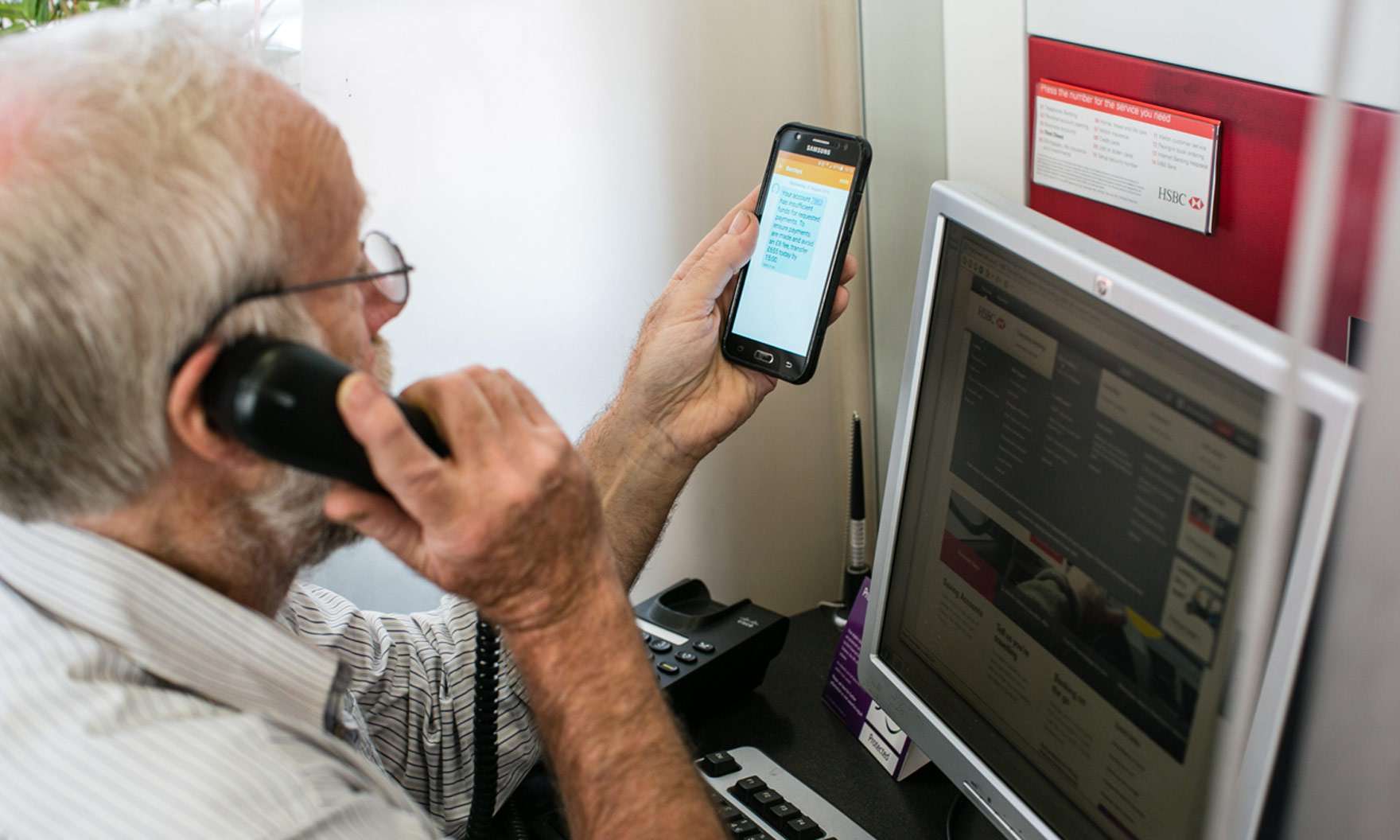 Clear and effective solutions
Organisations may not recognise the time, effort and frustration customers go through before reaching out for help. Customers have likely researched and tried fixing the problems with the help of the Internet, social media and friends. By the time they reach out to organisations, they expect clear and effective solutions.
Self-service vs. Customers feel less in control
To organisations, online self services are cost-effective as they shift some of the services and costs to customers. However, customers in many cases do not possess the knowledge they need in deciding and setting up the services by themselves. Moreover, services that customers deem crucial – such as changing plans or personal data – are usually not offered online. Therefore, with self services, customers often feel less in control.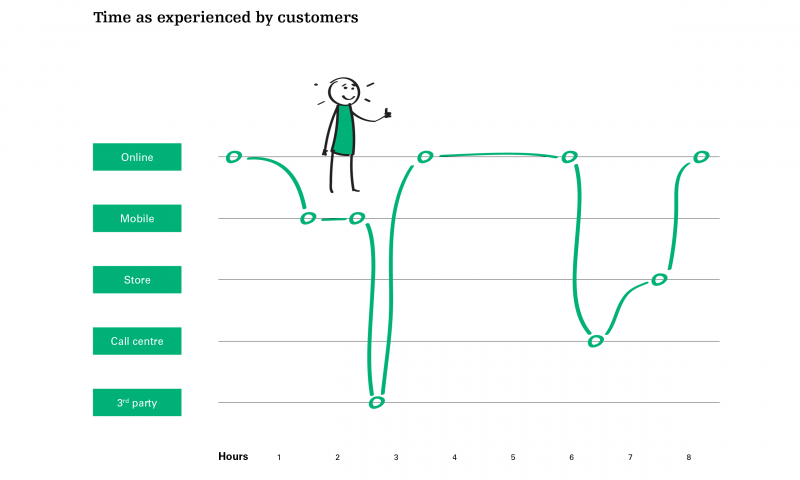 Mini story
Time as experienced by customers
A customer's experience of an issue begins at the moment when he or she is aware of it and starts acting on it. Before the customer actually talks to sales or service agents, he or she might have spent hours or even days researching, trying alternatives and talking to others. The organisation, however, only sees the time this customer has spent queuing at support centres or talking with agents. That explains why some customers get upset "only" after talking with an agent for a couple of minutes.
Too many features are confusing
Organisations probably know what the majority of their customers need or want, but may still fail to deliver. Dumping product specifications online or giving access to dozens of personal settings actually causes confusion. Effective online services should address the common issues facing most of their customers, focus on what people want to be in control, and offer easy-to-understand instructions.
Before customers complain
It is more important to know when and why people are stuck during a customer lifecycle, than why they are unable or unwilling to complete an online transaction. Customers probably have already given you the answer though, which unfortunately is in your complaint box. The key, therefore, is to listen to customers and react before they file complaints.
Walk with your customers
Sometimes customers need expert advice at specific stages in order to complete a transaction online. Organisations are highly appreciated if they proactively walk their customers through the process, such as offering in-house expertise or other online tools. The payoff can be a 50% reduction in complaints and issues, and more upselling and cross-selling opportunities.
Assist, don't push
When some services are too complex for customers, one app or website is not enough to help customers understand and use them. Helping them get the most out of your services paves way for more and better interactions in the future. The better you understand their needs, the better digital channels and business you can create.