Media consumers appreciate efforts that curate and collate content for them, and help them "discover" what to read or watch as there is more content than they can consume. People also feel more engaged when they create and share their own content. Therefore, the media can prove itself valuable by becoming a platform on which users create and express their own identities, while connecting with others.
The media landscape is becoming more challenging than ever. Established content providers are hit by dwindling revenue, while newer ones urgently search for monetisation opportunities. The real value for media consumers today is curating, guiding and collating content for them. Therefore, on top of improving the quality of content, media companies should focus on building a strong relationship with their customers. Below are five ways to achieve that.
Subscription models
While media content is more than people can consume, one of the challenges is to decide how to consume. They must pick a subscription package that fits their needs, budget and habits. Options such as pay-per-view, all-you-can-eat or free must be carefully designed, because they define your relationship with customers.
Discovery is hot
When users are facing too many choices, they must "discover" and then decide what to consume. Such discovery process can be overwhelming. Helping customers make choices and suggesting relevant content to them are more than appreciated. A great customer relationship can be built on discovery that goes beyond simple recommendations.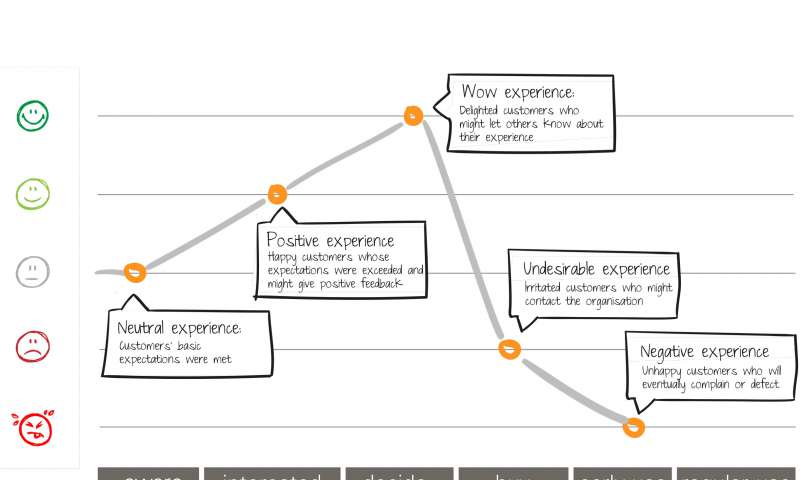 Mini story
Wow' moments vs. 'wow' experiences
Building 'wow' moments in certain interactions does not automatically result in a 'wow' experience for customers. Offering consistently good services throughout the customer engagement is what matters. 'Wow' moments can be destructive if they set the bar too high for future interactions. Therefore, it is crucial to deliver good services consistently so that the customers will experience 'wow' services.
Create our own identity
We use the media to create our own identities, memories and to connect with others. Online sharing is more important than ever. Newer media, however, still lacks the personal quality of a book that we can display or loan to others. Helping customers shape their personal identity can build a stronger relationship.
Often we feel more connected when creating and sharing our own content. The new media giants come from a world of user-generated content. Many businesses offer people the opportunity to express themselves. In addition, they offer content at a micro level in social media though semi-professional models. Future media can encourage a more active audience.
Facilitate connections
A strong relationship can be developed with those who are highly engaged. The concept of a club or membership becomes increasingly relevant as the media has become a platform for people to express themselves and connect with others. A community of audience has a great value in itself. Customer relationship goes beyond concepts such as personalisation and 'on-demand' services, but is built over time and valuable to all parties.